Mouser Electronics Inc. announced launch of the 2021 series of its award-winning Empowering Innovation Together™ program, with the debut of a new podcast, The Tech Between Us
The new series will delve deeper into technology than ever before, encompassing a timely collection of podcasts, videos, articles, blogs and infographics that center around today's key tech trends, starting with 5G.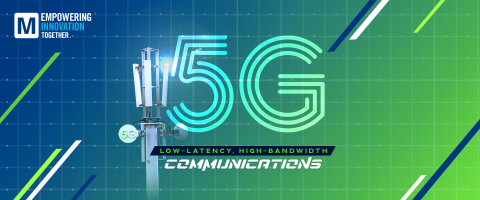 The first episode of The Tech Between Us podcast will spotlight 5G technology and is available on the Mouser website.
Join debut episode on 5G, Raymond Yin, Mouser's Director of Engineering Content, interviews Dr. Matthieu Bloch, Associate Professor in the School of Electrical and Computer Engineering at Georgia Tech University, discussing the capabilities and impact of fifth-generation wireless technology on communications, robotics, manufacturing and automation.