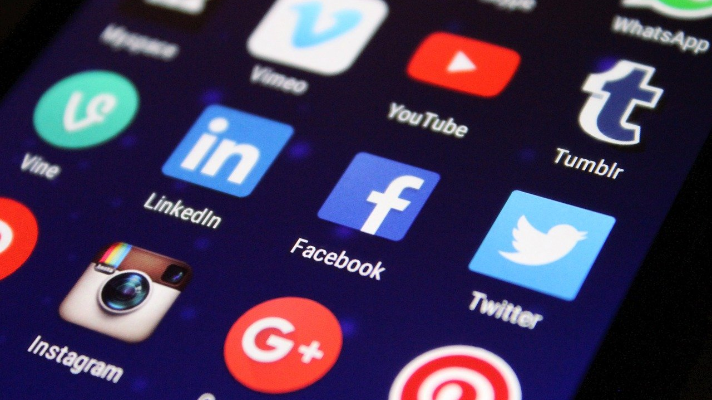 Under normal circumstances, people spend around 90% of their time indoors. But since the onset of the COVID-19 pandemic, Americans have been staying home more than ever. Thanks to technology, it's possible to work, learn, and socialize from the safety and comfort of our own homes. Not surprisingly, most of us have become even more attached to our smartphones during this crisis — and we're taking full advantage of all the mobile apps available to us.
In fact, mobile app usage increased by 40% year-over-year during the second quarter of 2020, with app downloads nearly reaching the 35 million mark. In April alone, over 200 billion app usage hours were logged. But although Facebook dominates all social media, representing just over 65% of the user share, our app-related activities go beyond doom-scrolling through status updates, memes, and photos. In fact, some of the most popular apps might surprise you. Here's what's trending during the pandemic.
Dating Apps
Quarantine hasn't stopped many individuals from trying to make a love connection. Tinder reported that 20% more conversations between users have occurred during the pandemic, with chats extending to 25% longer. This might have been partially thanks to the company's decision to remove the paywall from its "Passport" feature, allowing all users to chat with matches from anywhere around the world. But it's not only Tinder reporting increase in usage. Bumble and Hinge have also said they've seen substantially more activity on their apps, especially pertaining to the number of messages sent and the length of those chats. And according to data compiled by Statista, a 2020 survey of online dating app users in the U.S. found that 31% of respondents were using online dating apps somewhat more than before the pandemic, with 22% answering they were using these apps much more than before COVID-19 hit. Even if you aren't supposed to leave the house, at least connecting with other available singles might be a good way to stave off boredom while you shelter in place.
Stalking Apps
Cybersecurity and privacy is a growing problem — and it's one that's been highlighted by many as a major issue during the pandemic. That's not limited to workplace woes, either. Since the beginning of 2017, mobile traffic has consistently made up about half of all web traffic worldwide. And unfortunately, there are apps out there that make it easier for individuals to obtain private information. While it's certainly scary to think about, the usage of spyware and stalkerware — often taking the form of mobile apps — increased by 51% between March and June of this year, compared to January and February 2020. These kinds of apps can allow an individual to track locations, access photos and video kept on mobile devices, and see messages sent through apps like Facebook and WhatsApp. So even if you think your communications are encrypted, that might not protect you from prying eyes. These apps can even spy on phone calls and make recordings — all without the phone owner realizing it. It's less about obtaining data for fraud purposes; this is all about personal control over a victim. Fortunately, you can reduce your risk of being spied on by restricting physical access to your device and installing an antivirus product on your phone.
Gaming Apps
It should come as no surprise that many people are searching for entertainment during this time. Whether they've been laid off or they're simply trying to fill the time that used to be devoted to social gatherings, it's clear there's a need for excellent content. But while streaming services have certainly done well, gaming apps are also benefitting from the pandemic. There was a reported 47% increase in gaming sessions and 75% in gaming app installs during the first quarter of 2020 compared to Q1 of 2019. And in April, Verizon reported that the use of gaming apps rose by 75% week-over-week. Data from AdColony showed that 46% of people were using their mobile phones more outside of work, while 23% were playing new games on their smartphones. Among the most popular game-related apps during the pandemic are card, board, and word games, followed by music and trivia games. But no matter what you play, chances are good that your gaming time is on the rise.
Shopping and Payment Apps
With few options for in-person shopping sprees outside of the grocery store, e-commerce is enjoying some notable gains. Data shows that shopping app engagement increased by 40% in March, compared to the same period a year before, with Americans showing a much greater enthusiasm for app-based shopping than consumers in other countries. Online and app-based shopping has proven to be a great way for consumers to avoid crowded stores and find supplies that might otherwise be scarce on store shelves.
Unsurprisingly, the way we pay for goods and services has also evolved during the pandemic. The use of money transfer apps — like Paypal, Venmo, Zelle, and Square's Cash App — surged this spring, with Venmo and Cash App downloads increasing by 16.5% and 20.1%, respectively, during April and May. PayPal app downloads grew even more, by 32.3%, during the same time. Aside from downloads, user activity has also spiked. Venmo posted over 600 million sessions in April, with Cash App reporting 250 million sessions and PayPal reporting nearly 200 million sessions that month. While some of these apps are probably being used in a way that their terms of service don't actually allow, as some are intended only for personal transactions rather than business-related payments, it's clear that the convenience and safety of not having to handle physical payment have proven appealing to many Americans.
As businesses start to reopen, it's anyone's guess as to whether app usage might decrease to pre-pandemic levels. But considering that remote work isn't going anywhere — and neither is the novel coronavirus — it's a safe bet that we'll be glued to our screens for some time to come.