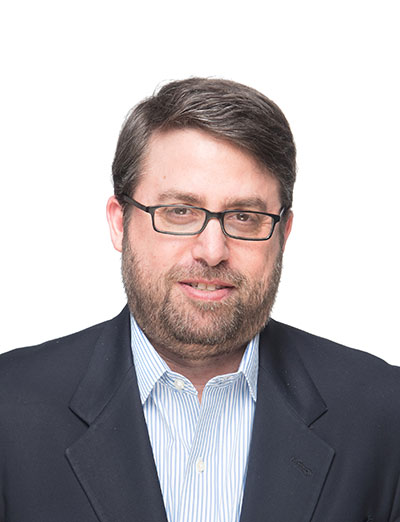 MIPI Alliance (MIPI) develops interface specifications for mobile and mobile-influenced industries, including IoT, automotive, 5G and other areas. There is at least one MIPI specification in every smartphone manufactured today. Founded in 2003, the organization is celebrating its 15th year of moving mobile forward with over 300 member companies worldwide, nearly 50 member companies that have a presence in India and 14 active working groups delivering specifications within the mobile ecosystem. MIPI continues to enable the mobile industry to advance designs and innovations with the organization's widely adopted camera, sensor and display specifications, to name a few. Peter Lefkin, MIPI Alliance Managing Director spoke to EM more about this organization and the activities they are doing.
Tell us in brief about MIPI Alliance and its active role?
For the past 15 years, the MIPI Alliance (MIPI) has been moving mobile forward. The organization develops interface specifications to serve companies in mobile and mobile-influenced industries, such as IoT, automotive and 5G. Developing both hardware and software interface specifications, MIPI gives manufacturers the tools to interconnect components within a device. With over 300 member companies worldwide, MIPI members develop everything from smartphones to in-vehicle infotainment systemsto products integral to the Internet of Things (IoT). The organization's widely adopted camera, sensor and display specifications continue to enable the mobile industry to advance designs and innovations.
What is the focus of MIPI and how does it help chipset vendors?
MIPI simplifies the integration of components built into a device through hardware and software interfaces. Chipset vendors have come to rely on MIPI specifications because they are built to meet the high-bandwidth performance, low power consumption and low electromagnetic interference (EMI) required in mobile devices and innovations beyond mobile. By helping chipset vendors consolidate their integration approaches, MIPI provides the backbone for vendors to create their own high-level designs to differentiate their products.
How does MIPI play an important role in automotive and IoT?
MIPI's influence and demand for its specifications continueto grow into other industries such as automotive and IoT. As automobiles become a new platform of innovation withnew applications for safety, infotainment and advanced driver assistance systems (ADAS), MIPI specifications are becoming increasingly relevant to manufacturers. IoT is another industry seeing a surge in MIPI specification adoption. The specifications support a wide range of IoT uses cases, such as smart watches and virtual or augmented reality head-mounted displays, so developers can optimize their designs to meet needs, accelerate their time to market, reduce costs and ultimately increase their chances for success in a competitive IoT market.
What do you think about the evolution of 5G and how MIPI taking this opportunity forward?
People are increasingly using smartphones, tablets and other mobile devices to watch videos, post on social media and do other things that once were done on PCs over wired connections. The rise of IoT is also creating tremendous amounts of data and associated bandwidth requirements. 5G will both accommodate and enable that growth by supporting faster speeds, lower latency and greater scalability than 4G.
MIPI specifications are 5G mobile-ready now. Today, virtually every 4G device uses MIPI interfaces, and existing MIPI specifications are capable of supporting the first generation of 5G smartphones, as well as additional, emerging 5G mobile platforms, including connected/autonomous/semi-autonomous vehicles and IoT devices.
Tell us about the TrueConnect event and your participation.
The TrueConnect conference focused on case studies in the field of verification IP, physical design and design for testing solutions. This year I delivered a keynote presentation titled MIPI Alliance: Delivering Proven Solutions to the Mobile and Mobile-Influenced Markets. In the presentation I provided an overview of MIPI, our rich history rooted in mobile and discussed the current influence in mobile marketsand our expansion into emerging markets such as automotive, IoT and 5G. Within this context I also shared an overview of MIPI's test-related activities and the role of test solution providers in the MIPI ecosystem.
You host MIPI DevCon. Tell us something about it.
MIPI DevConis a developers conference that showcases how MIPI specificationsare facilitating new capabilities within mobile and being extended to markets such as IoT, automotive, wearables, and industrial and augmented/virtual reality. It's targeted toward system architects, engineers, designers, test engineers, and engineering managers,andprovides a forum for training, education and networking. There are numerous sessions led by MIPI working group chairs and other technical experts, who share implementation experiences, use cases and application examples from a technical perspective. This year's event is in Seoul, South Korea, and last year we held one-day events in Bangalore and Hsinchu City, Taiwan.
Do you feel any challenges in the industry? What are they?
The industries MIPI serves are rapidly changing, and MIPI members are collaborating to develop new and updated specifications to support mobile and beyond.
One example is in the crowded automotive space where both traditional OEMs and new technology companies are innovating in such areas as ADAS. MIPI recently announced the development of a new A-PHY (physical layer) to address the market needs. The forthcoming specification:
Supports lidar, radar and camera integration for autonomous driving
Offers high performance with a longer reach (up to 15m)
Optimizes wiring, cost and weight: High-speed data, control data and optional power share the same physical wiring
Features point-to-point unidirectional high throughput link
Will support speeds of 12-24 Gbps
In conjunction with this effort, we've also begun requirements gathering for speeds over 48 Gbps for in-vehicle infotainment displays and other peripherals
What is your outlook on future mobile communication?
To date, MIPI has developed more than 45 specifications. In fact, every smartphone on the market today has at least one MIPI specification. As smartphones become more sophisticated and support exciting new applications for 5G, MIPI's specifications will continue to evolve to support higher bandwidth, lower latency and greater scalability.