GARDEN GROVE, CA ― September 2014 ― Metcal today announced plans to exhibit in Booth #539 at SMTA International, scheduled to take place Sep. 30 – Oct. 1, 2014 at the Donald Stephens Convention Center in Rosemont, IL. Company representatives will demonstrate the Scorpion Rework System with SmartPlace Technology & Precision Automatic Placement Package and the MX-5200 Soldering & Rework System.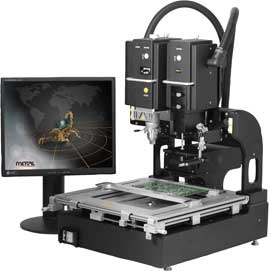 Metcal's Scorpion Rework System with Automatic Placement Package is capable of 50mm of motorized travel in the Z-axis and a full 360° in ϴ (Theta). The system offers fine motor control in the Z-axis and ϴ during alignment of the component to the pad. The SmartPlace Technology vision system features a dual, full color HD camera with a selectable camera view. It also provides diffused LED lighting for shadow-free component alignment.
The MX-5200 Soldering, Desoldering and Rework Series offers the same increased productivity and process control as the MX-5000 Series with dual-simultaneous ports. The dynamic option enables the two hand-pieces to share 80 watts output power based on demand, adding even more application flexibility and speed.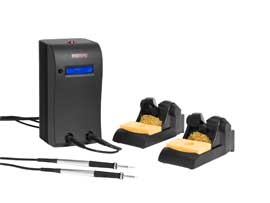 "Metcal is delighted to be part of SMTA International again this year, and excited to show our upgraded Scorpion Rework System and other products in the greater Chicago area," said Rick Talbot, Regional Sales Manager.
For more information about any of Metcal's bench tool solutions, visit www.metcal.com.