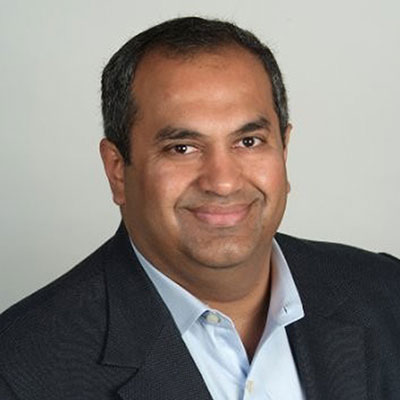 There are many benefits to using silicon MEMS timing – from low power and high performance, to reliability and resilience. And, of course, there's small size. In the email interview with Piyush Sevalia, Executive Vice President, Marketing, SiTime explains more benefits and highlights SiTime product advancements. 
How MEMS oscillators are advantageous over traditional oscillators?
MEMS oscillators have several advantages over traditional quartz oscillators. In the presence of dynamic environmental stressors such as vibration, shock, rapid temperature changes, which all 5G equipment will be subject to, MEMS oscillators outperform quartz oscillators by up to 30x.
Have 20 times better vibration immunity than quartz
Have 10 times better dynamic stability over temperature (dF/dT) than quartz
Suffer no micro-phase-jumps, reducing the number of dropped calls
Have 100 times the reliability of quartz, minimizing truck rolls
Have temp ratings up to 125°C
MEMS oscillators are well poised to be the clock source of choice for the many upcoming 5G designs scheduled to roll into use in the next few years.
What are the key factors driving growth of MEMS Timing?
MEMS timing solutions are siliconizing the timing industry. As we have seen several times, semiconductor technology always wins when it replaces incumbent technology as it offers several benefits (digital cameras replace film cameras, and offer the benefit of easy sharing, large storage. MEMS gyroscopes replace large mechanical devices and offer the benefits of size). The electronics market is going to be driven by the growth in new markets such as 5G, automotive, and IoT. These new markets will require new features, which can be provided only by MEMS timing technology, and hence engineers are adopting MEMS timing technology rapidly. For example, in 5G, there will be 10-50 times more radios deployed closer to the customer, compared to 4G. All these radios will be subject to environmental stressors, and MEMS timing technology ensures that the network is always available.
Which are the areas where MEMS timing find great demands?
There will be three sources of timing in a 5G system. The primary source is the network itself, using the IEEE 1588 standard for receiving timing, along with SyncE that synchronizes timing, over Ethernet. But, if the network goes down, then you can't get timing from the network. The backup is GNSS, which provides a pulse per second. This is not very precise, but it is useful. If equipment is somewhere without a strong GNSS signal, operators will need to keep the system going with a local timing signal, until the network comes back up.
Therefore, a very important role of timing is that of the local holdover clock: a locally derived clock that keeps going until the primary source(s) of timing (such as the network or GNSS) returns. It's like a flywheel that keeps spinning for a while even when it's not being actively driven. That calls for a very stable clock source, with none of the "activity dips" and sudden frequency jumps exhibited by quartz oscillators. MEMS OCXOs such as SiTime's Emerald Platform™ and Elite Platform™ are ideal sources for these applications.
What are the technical advancements of SiTime MEMS timing?
SiTime's MEMS timing products are based on the company's game-changing MEMS and analog technologies and are revolutionizing the timing market by offering unique features, including 30 times higher performance and reliability, and 50% smaller size. SiTime's comprehensive oscillator portfolio is programmable, resulting in tens of millions of part numbers that are optimized for each customer's exact need. With SiTime's MEMS resonators, the technology uniquely offers semiconductor customers the ability to integrate all timing into the processor / SoC.
SiTime's team has holistically optimized resonator (MEMS), mixed-signal CMOS, and system-level integration to deliver the best possible system solution. This approach is very different from other timing companies, which typically outsource one or more of these functions. SiTime's MEMS technology is built on single-crystal silicon, which is one of the most predictable elements, and enables SiTime to offer consistently high quality with short lead times. SiTime's resonators are manufactured using a patented MEMS First™ process, which has deliver the highest performance and most reliable solutions in the timing industry.
With 5G evolution, do you find 5G timing is a big challenge for designers?
Take already-tight 4G timing, make it 10 times tighter, and then put equipment in locations where did not go before and are subject to many environmental disturbers. That's 5G in a nutshell, and it raises a number of challenges for any local clock sources:
Vibration – The first challenge is vibration. With more radios in more places, like on telephone poles, street lamps and traffic lights, you'll have more equipment in tough environments. Imagine when a heavy truck drives by and rattles everything nearby. The timing source must be more or less immune to such vibration. Quartz oscillators can be easily rattled, and they go out of specification, potentially for as long as the vibration continues. That can be minutes for a long freight train nearby, or even longer on a windy day. MEMS oscillators, by contrast, simply won't go out of spec due to vibration.
Heat – 5G equipment will be placed in every conceivable environment. That means that some of them will get exceedingly hot; others will operate under very cold conditions. The same equipment in, say, a dry area like New Delhimay have to handle extreme temperatures in the summer and in the winter. And, because fans are prone to failure, designers are trying to leave them out, meaning 5G equipment won't have cooling built-in.
Keeping timing accurate under all temperatures is extremely tough. But keeping the network up is essential. That means that even under extreme temperature conditions, the network has to keep going. High-performance MEMS oscillators can operate cleanly up to 125 °C with very high stability, making them the clock source of choice for these applications.
Rapid Temperature Shifts – As if it weren't enough to have to operate in the blazing sun and in icy conditions, you can make life even harder where rapid temperature changes occur. With the massive data processing that happens inside a radio, the ambient temperature can change by 20 °C in minutes. That places a further strain on the clock source, since it's exposed to sharp temperature gradients as things heat up or cool down.
Quartz has a hard time dealing with rapid temperature changes. The frequency can jump by hundreds of ppb (parts per billion), going way out of spec, and then take minutes to recover the desired frequency. MEMS timing devices, by contrast, have no problem keeping up with such rapid temperature changes, as they are designed to perform well in these environments.
How is SiTime product platform addressing this challenge?
SiTime's Emerald Platform is the first family of MEMS-based OCXOs and a game-changing timing solution for 5G infrastructure. It is the first MEMS OCXO that enables 5G equipment to be deployed anywhere, in any environment and it is the only programmable OCXO in the industry.
In 5G deployment, equipment is located closer to the customer, and is subject to more thermal shock, vibration, high temperature and humidity. To reliably deliver the speed and services of 5G, a new approach to timing was required. Using innovative design techniques, we developed the Emerald Platform OCXOs with 20 times higher dynamic performance than legacy quartz OCXOs. These new OCXOs are a game-changer in 5G timing and has been very well-received by early customers.
SiTime's MEMS timing solutions are expected to be the heartbeat of 5G, IoT and automotive electronics. Emerald solves critical timing challenges for 5G infrastructure, enabling new services such as network slicing, ADAS, and M2M communications and sets new performance benchmarks in the $1.5 billion telecom and networking timing market: 10 times more immune to thermal shock, 20 times more immune to vibration, and 75% smaller. It provides unprecedented ease-of-use, reduces design complexity and accelerates time to revenue. Unlike quartz OCXOs, Emerald does not need protective components, and has no placement or airflow restrictions. Most importantly, it offers the greatest flexibility: it is the only programmable OCXO in the industry.
Our precision products are being designed into 5G networks where timing and synchronization is essential to the entire system – from the backhaul to the fronthaul. Additionally, the 5G radio is expected to cover several hundreds of meters, while 4G radios covered several kilometers. Hence, 5G equipment will be deployed in uncontrolled environments such as on buildings, street lamps, traffic lights, etc., and the electronics will be subject to harsh environmental stressors such as vibration, shock, high temperature and rapid temperature change. If timing is not reliable, mission critical services will be shut down. The resiliency of SiTime's MEMS timing will provide reliable performance in such 5G deployments, and ensure that carriers are able to offer new and essential services. As a result of our unique benefits, SiTime is collaborating with Intel to deliver solutions for 5G.
The same need for reliability and dynamic performance is driving the use of MEMS timing solutions in automotive, where systems operate in challenging environments. Our products are used in ADAS computing, camera sensors, and precision GNSS. Automation is accelerating the use of timing devices in vehicles, which currently use 30 to 50 in today's models, and is quickly scaling up in number.
In Mobile-IoT applications, our miniaturized products which are up to 50% smaller than competing solutions, are used in smartphones, portable medical devices, fitness trackers, and many other systems that require small size, low-power, and reliable timing. In addition, SiTime's products can enable the low-power and 10-year battery life that is required by most Mobile-IoT electronics.
What is the road ahead for silicon-based MEMS oscillators?
MEMS timing solutions bring unique benefits that are not offered by traditional timing solutions. In particular, the 5G and communications, automotive, and IoT markets will greatly benefit from the size, reliability, and performance of SiTime's MEMS timing solutions.
In networking and communications, timing and synchronization is essential to the entire system. The resiliency of MEMS timing provides unfailing performance that is critical for the deployment of 5G as it rolls out into less controlled, harsher environments. The same need for reliability and dynamic performance is driving the growing use of MEMS resonators in automotive, where systems must operate dependably in challenging conditions. In IoT, MEMS timing provides small size, low weight, and low power.
The semiconductor industry has one of the highest rates of innovation amongst any industry. MEMS timing takes advantage of these fast rates of innovation to deliver unique solutions that solve unique problems for customers. At this time, there are no real technological barriers to innovation in MEMS timing, and it is expected that the pace of innovation will continue in the form of new products.
About Piyush

Piyush joined SiTime in 2008 to pursue the vision of transforming the $6 billion timing industry. At SiTime, Piyush and his team are responsible for helping SiTime create and launch the industry's best timing products, ensuring that customers have an exceptional experience with SiTime, managing the product lifecycle as well as all aspects of marketing communications and industry analyst relations. Since 2008, Piyush has helped grow SiTime from a pre-revenue startup to a fast-growing leader with over 90% share of MEMS timing.

Previously, Piyush was the VP of Marketing at Ikanos Communications where he was a key member of the team that drove Ikanos to success and a public offering. He launched his career at Cypress Semiconductor in applications engineering and marketing, where he defined and launched several category-leading products that generated hundreds of millions of dollars in revenue. Piyush earned Bachelor's and Master's degrees in Electrical Engineering from the University of Bombay and the University of Michigan respectively, and an MBA from the University of California, Berkeley.