Another star studded in the legacy of Matrix! The company was recently recognized as the UC Vendor of the Year for SMBs by SME Channels magazine. The award comes as an appreciation of the relentless efforts put in by Matrix in-house R&D after devising innovative solutions.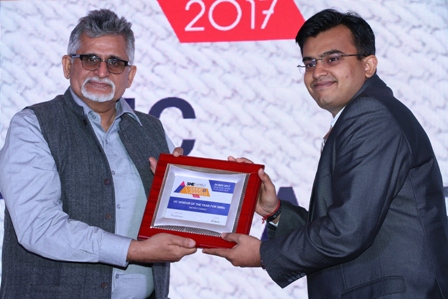 Matrix Unified Communication Server family, well-known by the name SARVAM UCS, consists of three variants. Each model is targeted towards different business sizes. Matrix ETERNITY GENX tailored for small and medium businesses focuses on improving communication amongst more than 1,000 users. Built on the four pillars of Communication, Collaboration, Messaging and Mobility, the solution is loaded with all features required to improve the communication infrastructure of any SMB. The platform supports legacy and modern networks and suffices businesses' need of accessing real-time and non-real-time communication such as Presence Sharing, Audio Conferencing, Instant Messaging, Chat, Extended Mobility and more.
"It is a great honor to be recognized as the best UC Vendor of the Year 2017. We thank SME Channels Magazine for the coveted award. The award fuels our efforts and enthusiasm to develop more feature-rich products that easily withstands the test of time and technology, said Mr. Ganesh Jivani, Managing Director.