The economy is on the rise which is giving birth to new enterprises and with rapid globalization, there is a scarcity of parking premises that creates the need for parking management. However, managing parking premises does not end with a smooth inflow and outflow of the vehicles. It also should be able to minimize the elapsed time for the service that the customer desires to avail of at parking premises.
Matrix Parking Management Solution has been designed to streamline the parking for modern organizations and to eliminate the parking woes. Furthermore, this solution can be integrated with Matrix Access Control Solution to monitor the movement of the vehicle, right from the entry of the vehicle to its exit from the premises. As a result, situations like haphazard parking, parking in restricted areas, parking in other's slots, vehicles moving in the wrong direction are prevented, and giving the real-time status of vacant parking spaces helps people in dissolving the chaos.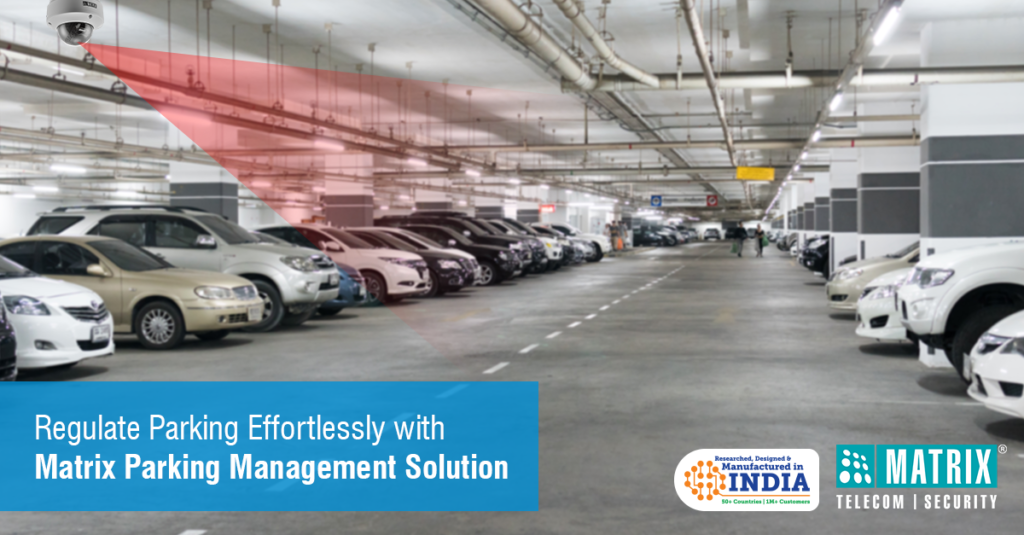 KEY FEATURES:
Prevent Entry of Unauthorized Vehicles
Vehicle Counting
Prevent Parking in No Parking Zone
Prevent Unauthorized Parking
Prevent Haphazard Parking
Real-Time Data on Premise Availability
Prevent Vehicles from Moving in the Wrong Direction
Know more: https://bit.ly/2IeHPqa
About Matrix
Established in 1991, Matrix is a leader in Security and Telecom solutions for modern businesses and enterprises. As an innovative, technology-driven and customer-focused organization, the company is committed to keeping pace with the revolutions in the Security and Telecom industries. With around 40% of its human resources dedicated to the development of new products, Matrix has launched cutting-edge products like Video Surveillance Systems – Video Management System, Network Video Recorder and IP Camera, Access Control and Time-Attendance systems as well as Telecom solutions such as Unified Communications, IP-PBX, Universal Gateways, VoIP and GSM Gateways and Communication Endpoints. These solutions are feature-rich, reliable and conform to international standards. Having global footprints in Asia, Europe, North America, South America, and Africa through an extensive network of more than 2,500 channel partners, Matrix ensures that the products serve the needs of its customers faster and longer. Matrix has gained trust and admiration of customers representing the entire spectrum of industries. Matrix has won many international awards for its innovative products.