Technology for the many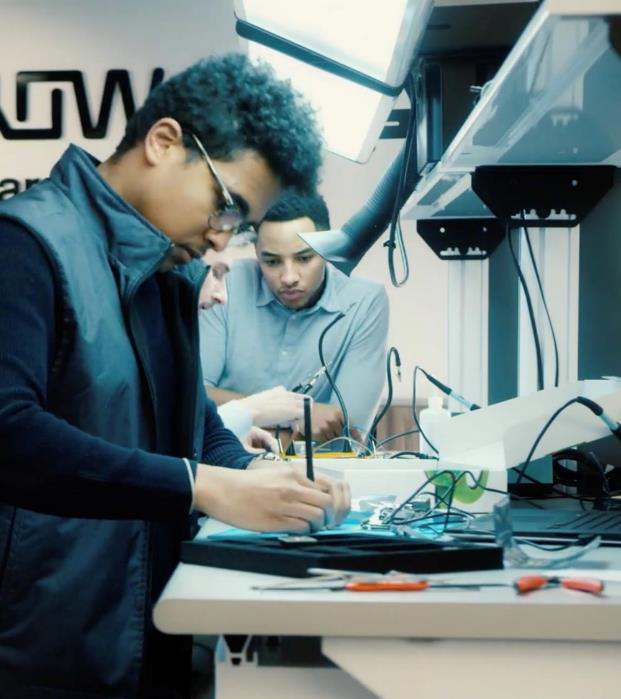 New technologies, new materials, new ideas and new electronics have the power to make life better – not just faster and easier, but smarter and more inspired. That's why everyone at Arrow – our engineers, analysts, coordinators, supply chain managers, solution architects and sales specialists –works toward a common goal: to help our customers develop technology that improves the world for everybody. To make technology more accessible, easier to understand and better to use. We strive to make best-in-class design tools, resources, and engineering expertise as accessible as possible to innovators and engineers as they create, make and manage technology today for tomorrow.
As an example of empowering local innovators and engineers with access to critical technology resources and expertise, Arrow has established a network of open labs in major technology and innovation hubs around the world, including China, India, Israel, and the U.S.
A Center of Excellence for Internet of Things – IoT Open Lab
Advancements of IoT and smart sensing technologies are shaping the way we live, do business and interact with each other and the environment. Collaborating with the Software Technology Parks of India (STPI), we established the IoT Open Lab in Bangalore. The lab has been officially operational since September 2020. Home -IoT Open Lab (stpi.in)
The IoT Open Lab acts as an experimental ecosystem where customers and partners can develop ideas, unleash creativity and tap directly into Arrow's diverse, world-class resources: tools, engineers and problem-solvers who understand the landscape and can help in all areas from design to manufacturing, supply chain and accelerating time to market.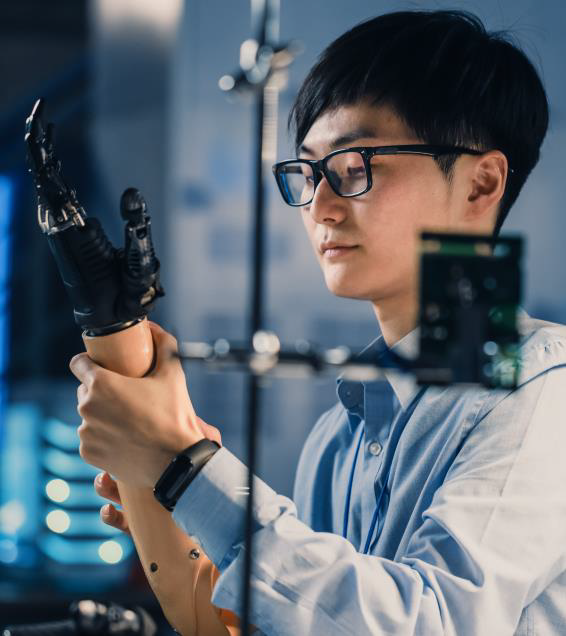 Working with a collection of industry associations, technology suppliers, academic institutions, and venture capital firms, STPI and Arrow are building a robust engineering support infrastructure and ecosystem that enable startups and entrepreneurs in India to bring IoT and sensory solutions to market quickly and cost effectively.
Serving a vibrant engineering community
The lab is equipped with state-of-the-art engineering equipment and testing modules. Experienced vertical segment experts and engineers with expertise in areas of embedded computing, sensing, connectivity and system integration are on site to provide professional advices to users. With a showcase of a wide range of IoT solutions and applications, the lab also serves as IoT an experience center for entrepreneurs and startups to experience the best-of-breed IoT and sensing technologies. Local startups and emerging tech companies can leverage the Open Lab as a resource and enablement center to gain access not just hardware equipment but also mentorship by industry experts.
Arrow partners with hundreds of electronics manufacturers and suppliers from across the globe to offer a diverse and powerful range of products and offerings.
Product experts from Arrow's supplier community and Arrow engineers join force to conduct a series of technical seminars at Open Lab on a regular basis.
Arrow has supported the Open Challenge Program 3.0 (OCP 3.0) launched by STPI and under this program we have onboarded 3 new startup companies. A new round of on-baroding program for 2022 is expected to kick off soon.
Examples of local startups which have benefited from Arrow's engineering support
➢ Refillbot, a startup specialized in providing "WaterBot Online Solutions" (https://refillbot.in/). This startup has taken part in an incubation program at IoT Open lab Bengaluru, set up jointly by Arrow Electronics and STPI. The startup has launched a project to build a robust remote monitoring solution which can work with or without internet (2G GSM based signal), monitors 24/7 – 365 days plant operations, availability, consumption and water quality across 100 Villages in Karnataka. The startup has been able to redesign the remote monitoring system in collaboration and consultation with Arrow for component selection, wireless system design, and as well testing and verification of the board using IoT open lab equipments. Arrow and STPI helped Refillbot overcome technical challenges to execute the entire project and made it a successful deployment and go-live across 100 villages in Karnataka within a span of 4 months.
➢ Virtual Forest, ( https://virtualforest.in/ ), a tech company making EV and Energy Efficient Devices. We have collaborated with our supplier Infineon and provided engineering support to help them overcome technical challenges with designing with the motor control-based applications for energy efficient devices.