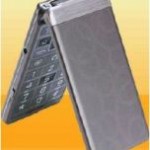 Thalwil, Switzerland and Shanghai, China – October 3, 2013 – Swiss-based u-blox, a global leader in cellular and positioning modules and integrated circuits, has been selected as global positioning chip supplier by Longsung, a major manufacturing subcontractor to popular Chinese smartphone brands. Founded in 2006 in Shanghai as a spinoff of Longcheer Ltd., Longsung is a leading information and telecommunications solutions provider. The company specializes in wireless terminals and modules with research and development in mainland China.
Longsung integrated u-blox' UBX-G7020-KT GNSS positioning chip in multiple lines of smartphones and feature phones. Based on the chips low external component requirement, GPS and BeidDou compatibility, low-power and extremely small size, u-blox' IC was selected for its excellent positioning performance while occupying less than 30 mm2 of space, a crucial factor for ultra-compact smartphones.
"Being able to find destinations and friends is an attractive feature of our smartphones, allowing consumers to download interesting location-based applications for both information and fun," said Hu Jin, Director of Operations Management at Longsung. "For this important function, the satellite receiver chip must work in challenging situations, and in all handset orientations. It must also take up as little space as possible. u-blox offered us the best solution for our requirements."
Longsung's award-winning smartphone design is based on Spreadtrum's SCC8810/8825 TD-SDCMA platform, a popular and well-established cellular platform in China. The platform operates seamlessly with u-blox' global positioning chip.
"We are proud to have been chosen by Longsung. With u-blox' direct presence in China, we were able to provide Longsung with fast local technical and commercial support to quickly resolve all design and logistical issues," said Tonny Zhong, Country Manager of u-blox China, "This is another example of our effective combination of industry-leading products combined with local presence to deliver total customer satisfaction."
The high performance UBX-G7020 multi-GNSS chip supports GPS, GLONASS, QZSS, SBAS, and is Galileo and BeiDou ready. It delivers exceptional sensitivity and acquisition times while maintaining ultra low power consumption, thanks to an innovative single die architecture and enhanced software algorithms.
This gives the UBX-G7020 the best power consumption performance available.
For more information about u-blox positioning and wireless modem components, visit www.u-blox.com