Featuring products for automotive, industrial, solar, and communications infrastructure applications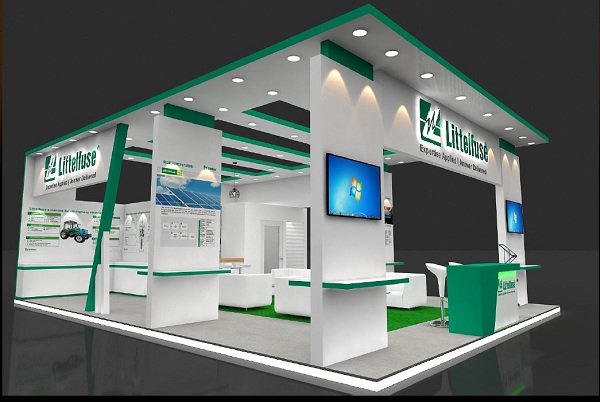 CHICAGO, September 19, 2022—Littelfuse, Inc. (NASDAQ: LFUS), an industrial technology manufacturing company that is empowering a sustainable, connected, and safer world, is planning to present India's engineering community with insights into its latest products and solutions that address automotive electronics, EV charging, datacenter and communications infrastructure, renewable energy, building automation, industrial systems, and consumer electronics.
A team of local experts will be available to offer comprehensive insights into the future of electronics at Booth No. EI11 in Hall 11 at India Expo Mart, Greater Noida, between September 21-23, 2022. In particular, the team at the booth will be able to discuss the implications of the recent acquisition of C&K Switches ("C&K"). C&K is a leading designer and manufacturer of high-performance electromechanical switches and interconnect solutions with a strong global presence across a broad range of end markets, including industrial, transportation, aerospace, and datacom. The combination of the companies significantly expands Littelfuse technologies and capabilities, enabling the company to deliver comprehensive solutions offering to a broad customer base, across a wide range of vertical end markets.
Specific technology highlights on the booth will be:
• Energy Storage Systems
• Building HVAC Systems and Smart Meters
• Green Hydrogen
• Communications Infrastructure
• Electric Mobility Solutions
• New Protection Technologies
"Naturally we are excited to be participating in electronica India again this year", commented Gursharan Singh Bhatia, Country Head, India at Littelfuse. "Manufacturers in India are our core focus and being on the ground at this leading event as the region asserts its role as a powerhouse for high-tech is vital. At Littelfuse we strive hard to help keep people safe while using the latest technology, we're constantly developing new circuit protection solutions that handle more power in ever smaller packages. Our products offer protection against electrostatic discharge, power surges, short circuits, voltage spikes, arc flash, and other harmful occurrences. Connecting with our existing customers and getting an opportunity to meet with the emerging technology leaders in India to assist them in their work is an essential part of our long-term roadmap and strategy in the region."
For More Information
For additional information on Littelfuse participation at the electronica India 2022, please contact Karen Lau, Marketing Communications, email address clau@littelfuse.com