Declining LED prices coupled with favorable government initiatives shall drive LED Lighting market in India until 2020.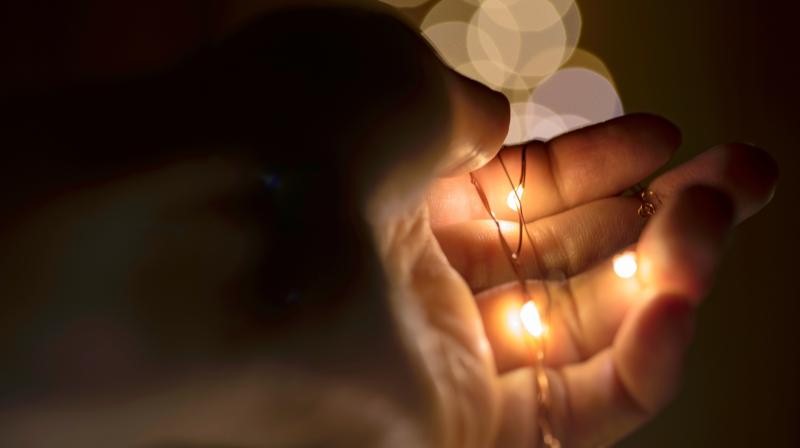 The Indian LED lighting market in precedent years has been witnessing tremendous growth in terms of value as well as volume. The governance of market is maintained by the exhaustive efforts being done by the government through various schemes such as UJALA and SLNP as well as the efforts by the major players in terms of bringing awareness to India. India is a market of huge opportunity and it will continue to grow at a healthy rate in the next few years to come.
Declining LED prices coupled with favorable government initiatives shall drive LED Lighting market in India until 2020. Increasing adoption of LED lighting is being witnessed across commercial and residential sectors, government projects, upcoming smart building projects, etc.
Key factors that are expected to boost the market include declining LED prices coupled with favorable government initiatives to provide LED lights at subsidized cost and LED installation projects for streetlights. Moreover, rising consumer awareness about cost-effectiveness and eco-friendliness of LED lights would continue to drive volume sales from the residential and well as commercial sectors.
Key Challenges
While the demand for a smart and connected, lifestyle is a driving force behind the LED lighting industry, the industry faces a number of challenges.
In terms of challenges, since the LED lights range from a much lower price, local manufacturers receive low margins which in turn brings intense competition from Chinese Players, as their products are available at cheaper price points though of substantial quality. Essentially the levy of GST on LED lights and raw materials range nearly between 18 to 28 per cent which causes heavy revenue leakage. Lack of technical standardized norms for the lighting industry is also another factor. Due to the adoption of the perfectionist policy by most countries, local manufacturers are facing a major setback in their process and thereby affecting the LED lighting industry.
Going Mainstream
There's a lot of innovation that is still happening and is untapped. So, the LED lighting industry is going to constantly keep evolving, which makes it difficult for me to give you a list of it but to name a few notable innovations; here are some. LEDs have become notably mainstream, though it has taken time but it's only going to go a notch higher every time. The next thing we foresee in LED's would be controlled lighting which has already set in, but still is not as mainstream which is connected and smart way of living. IOT shall be next where several devices shall be linked to one as lighting has become like data. Technologies such as Li-Fi, which is basically like wifi but with light and indoor positioning which tracks people's positions to use luminaries are on the basis of visible light communication. So there's more to come, and let's hope the market is ready for it.
Currently, the demand for LED lighting in India is largely driven by Metros, because of stronger awareness. However, we foresee in future the demand is also expected to grow from Tier II and Tier III Markets especially on Street lighting/Industrial Lighting categories. Further expansion of Government initiatives will open up new markets for the LED lighting industry.
Smart Cities/National LED Programme and several other government initiatives have but LED Market in spotlight and also have led to a stronger growth. Not only have the prices reduced drastically, but also better acceptance among the audience. With growing awareness and there is a massive growth opportunity for the next 5-10 years. The demand will be mostly dominated around outdoor lighting like streets and roads.
The sector will grow in full swing, due to the expansion in infrastructure development such as roads etc, adding to which with socio economic growth and growing preference of people towards energy efficient and innovative lighting solutions, the next steps are well defined. Consumers too have become very environment friendly, which has further built the push. The journey is very exciting, though has its own share of challenges. Lastly, Government's programs such as 'Power for all' etc will keep the momentum going.
LED light market in India
The LED market is not completely developed but surely running on a rapid phase. But the Government has taken the initiative to push the LED lightings. The street lamps and all other areas will be covered with the LED lightings as these are the most energy efficient lighting. At the various places like, indoor, street, outdoor, railways, industrial areas, automotive and all, everywhere the LED lighting are being used. With the rising consumer awareness regarding the LED benefits, the demand and supply gap is continually widening. But still, manufacturers are giving their best to meet the whole demand of the consumers. In India, the LED lighting has the numerous opportunities to grow. Not only this, with their continuous efforts, they are becoming leader in this sector with maximum production in the entire world.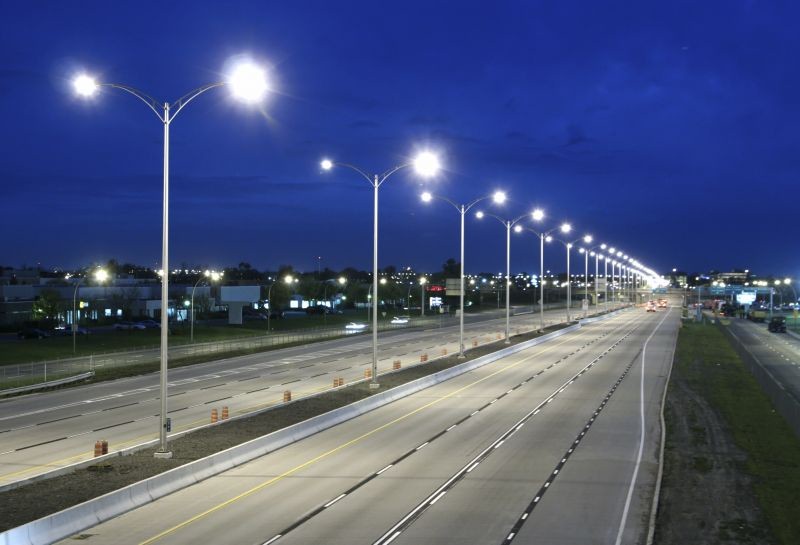 Indian LED Market prospects to grow to 30%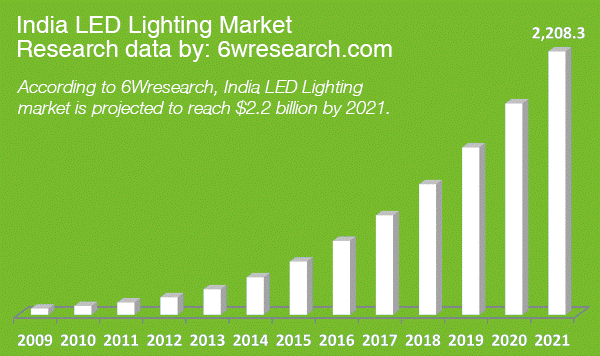 From the extreme speed of the production, it seems that the LED lights will grow up to 30% from today's level of production till 2021. This will become possible with the support of Government. No doubt, the Government is giving ultimate support to this innovative invention which is successfully saving the electricity. With a progressive Indian market, it can be assumed that the production will grow at least up to 30% from today's growth.
Why LED is beneficial?
One can get numerous benefits by using the LED lighting. It saves almost 75% more energy as compared to the incandescent bulbs. This is one of the greatest innovations which are benefiting the whole country with its extreme benefits as well as with outsourcing. It is totally shock proof and doesn't harm at all. One more benefit is that it reduces the pollution of stray light. Equal efficiency and effectiveness are the best features of this. This most economical formula is ruling in the market.
India is trending on the top in Global LED Market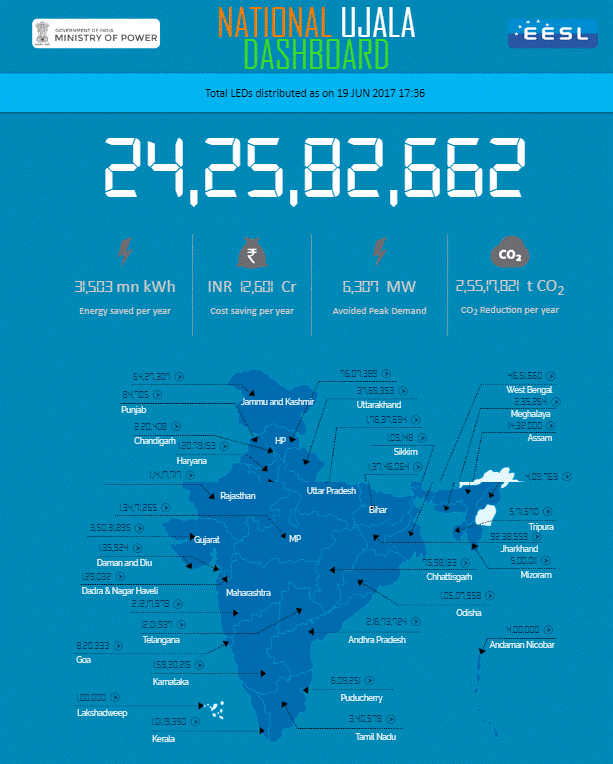 India is selling around 770 Million bulbs per day, which is the highest quantity in the entire world. No other country has such tremendous level of sale of LED lights. Out of the total production, just 12% is consumed by India and the rest of the production is being sold to the rest of the world. With this huge production, it seems, India will become the top capital of the LED in the entire universe. Because of this large scale production, the rates have come down from Rs. 332 to Rs. 52. One Ujala scheme was initiated by the government. Under this scheme, around 9.7 Crore bulbs were distributed with the aim to replace the incandescent bulbs completely. Andhra Pradesh was the state with maximum marketing of 1.9 Crore LED bulbs under the scheme Ujala. The future seems extremely bright in the field of LED lighting.