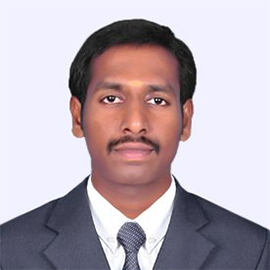 JBC recently opened a new sales and support office in Chennai. Anand Selvaraj, Area Sales Manager, JBC Soldering, S.L. spoke with Electronics Maker more about this new venture and JBC soldering leadership in the market.  Anand can be reach at aselvaraj@jbctools.com. Company website: www.jbctools.com
Tell us something about JBC Soldering business overall and products?
Our company specializes in manufacturing tools for soldering and rework operations in electronics, in which it has over 85 years of experience.
We are committed to continuous innovation in our solutions and we provide ongoing support to our customers in their production processes.
Advertisement

JBC made a breakthrough in electronics by launching in 2014 the Excellence range, with which customers can compile data, track the status of the equipment, as well as control and improve the soldering process, thus making it faster, more reliable and more efficient.
We heard you opened new branch in India. Tell us more about this initiative and focus for India?
Yes, we have just opened a new sales and support office in Chennai. India is expected to become the fifth largest manufacturing country in the world by the end of year 2020. That is why our company decided to disembark in this prosperous land.
The opening of this new branch will help to further strengthen JBC's position in the Indian market, enhance our network in the country and provide better solutions to our customers in the area.
What do you feel about India soldering market and its growth?
The SMT market in India is bound to grow along with the electronics manufacturing sector in the country. The Indian electronics market is one of the fastest growing in the world which represents an attractive opportunity to our company.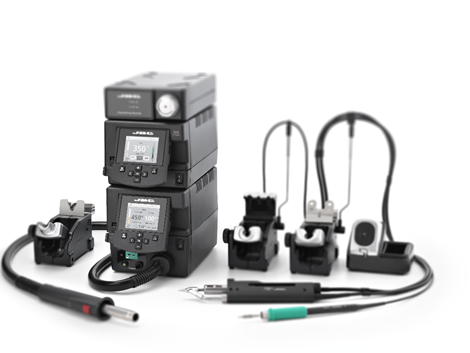 According to you, which major markets you consider drive your products in India?
JBC focuses its activity on 3 main sectors:
Healthcare that has become one of India's largest sectors both in terms of revenue and employment. The industry is growing at a tremendous pace, including the manufacturing of medical devices.
The automotive manufacturing industry. India is also a prominent auto exporter and has strong export growth expectations for the near future.
The aviation industry, which has emerged as one of the fastest growing industries in the country during the last three years.

What are the dominating trends and technologies today worldwide?
Industry 4.0 is becoming increasingly familiar. Industrial leaders are digitizing essential functions within their internal vertical operations processes and are focused on driving both revenue growth and operational efficiencies by adopting Industry 4.0. Also in India. Digital is now a priority for most CEOs of industrial companies in the country.
JBC has revolutionized the soldering industry with pioneering traceability and control software. Our company has designed a new technology called JBC Net, a system that manages and optimizes the hand soldering process, standardizes parameters and controls operator performance. It is also useful for obtaining traceability reports. A need that companies can only fulfill using this advanced software.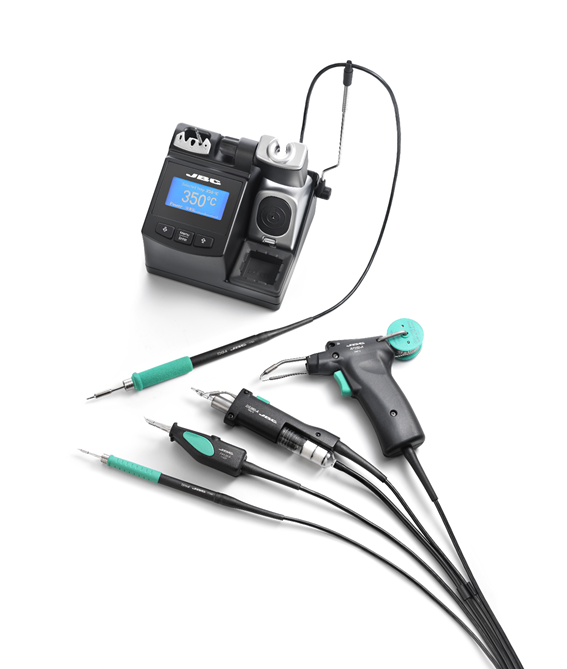 Tell us about your manufacturing innovation and R&D activities?
JBC is a benchmark in the sector in terms of innovation, with approximately 25% of the staff dedicated to R&D. That's way our company offers one of the highest-quality technologies in the sector.
Innovation is at the core of our DNA, and it allows us to find out how our equipment and technologies can satisfy the needs of the manufacturing industry.
An example of how far we have come in innovation is JBC Net, the first smart system to optimize traceability and resources in hand soldering. It provides all the advantages of a connected production line and enables automatic and remote control over all soldering jobs.
This innovative software allows companies in the aerospace, medical and automotive sectors to trace the process of all hand soldering jobs. This will allow them to not only analyze the various soldering joints, but also to repair boards and components which, up to now, had been scrapped for safety reasons.
What do you say about your leadership in this industry?
JBC's past growth, its loyal customer base, the intense quality control, and our commitment to innovation place our company in an excellent position.
How closely do you work with key customers in developing new products? What is your support?
JBC supports customers along the way and seeks solutions to the problems that arise in various soldering processes.
We apply continuous improvements to our tools and use new materials and solutions so that our products are continuously evolving, adapting to the needs of our customers.
In other words, we are a team and we make every effort to find the best solution, which makes our company stand out.
Tell us about your distribution network and strategies?
JBC is a global company with a network of distributors covering all 5 continents, thereby assuring a solid commercial organization and quick and efficient service.
Adapting products for different markets around the world is never an easy thing. What works in one country may not work in another. At JBC, as a global business, we have learned that success in the emerging markets requires adapting to local attitudes and values.
For this reason, we work closely with our local distributors. They have the know-how, understand very well how best to sell our products and count with an established and reliable logistics as well as good relationships with customers.
Working with them adds real value to our business!
Would you like to highlight any challenges in the market?
As technology evolves every year, companies need to adapt to stay ahead of the competition and improve their returns on investment. We are aware that the future is digital and automated. Demand for automation equipment is also growing in developing markets.
Industrial Robots are commonly used so we are adapting our tools to this new reality. Our R+D department have been working along this year to develop new solutions such as a soldering head, cartridges for automation, a solder feeder, an automatic tip cleaner or even an automatic cartridge exchange system.
We can provide tools for soldering automation which can be used even with the most difficult applications.
What do you say about your future plans and growth?
Our objective in India is to achieve the same tremendous success that we are obtaining in our other branches all over the world (USA, China and Mexico), where we have successfully established JBC as one of the major suppliers of soldering and rework equipment.
We will continue to lead the way in offering innovative solutions to all our partners to help them succeed in this competitive, fast-changing industry.