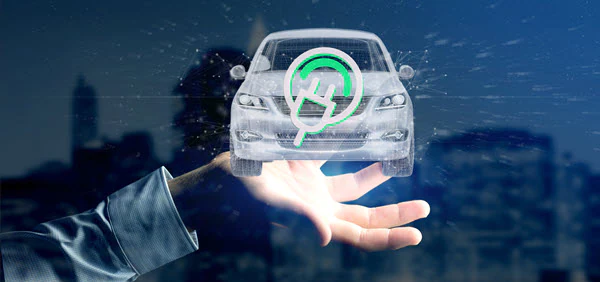 The momentum behind electric vehicles (EV) is impossible to disturb – until COVID-19 hit. But while the pandemic may have shifted the conversation away from EVs, OEMs and their suppliers have continued their product development efforts. Enhanced supercharging, range expansion, horsepower increase exemplify this continued advancement, and overall public interest for EV purchasing has continued as the effects of climate change intensify. Given the importance of electrification, it is not surprising that progress has continued to bring EVs to market.
However, a critical feature enabled by EVs—autonomous operation—sometimes gets overlooked with the push to bring electric cars to market. Despite the apparent de-emphasis of autonomous vehicles (AV), the combination of AV/EV is still powerful. Here are three reasons why AV will remain central for EV's success.
Safety
The most significant benefit as to why AVs are still being pursued is safety. A recent NHTSA study found that human error caused 94 percent of motor vehicle crashes in 2019. While this statistic is dependent on road/intersection design, weather conditions, traffic signal performance, and a host of other reasons, the reality is that human behavior is not predictable. Drivers are more distracted than ever, and they're letting their guard down on even familiar roads can cause a crash.
Given this risk, there is massive support from medical communities. Removing or significantly reducing human error will create a step-change in driver safety. This longstanding public health issue creates 32,000 fatalities and 2 million injuries per year, making AVs a crucial tool to reduce these avoidable tragedies. Because autonomous vehicles could reduce 90 percent of traffic fatalities, legislative momentum has begun in the US House with the 2017 "Self-Drive Act." This bill is significant because it represents bipartisan congressional recognition that the accuracy of AV collision avoidance systems is the limiting factor in reducing automotive fatalities.
The momentum and desire to improve driver safety is a continuous driver of AV development.
Carbon Emissions
With the move to electric vehicles, the primary focus in the public's eye is the crucial transition from ~30 percent efficient gas-powered cars to electric ones that can address climate change. The combustion engine's thermal efficiency often is overlooked as an impactful lever for atmospheric carbon reduction. This approach is flawed, as thermal efficiency is as essential as the global shift away from combustion. Because AVs are a natural fit with electric drivetrains through their connectivity to the IoT, they can be programmed to maximize driving efficiencies by leveraging EV battery extension approaches.
Furthermore, a more efficient engine maximizes performance within the conservation of energy. Pre-pandemic US drivers spent an average of 99 hours in traffic jams during 2019. While the pandemic dramatically reduces this time, traffic will likely be worse than ever when it finally subsides. The good news is that AVs are well suited to reduce traffic congestion significantly. Some of the improvements a connected vehicle can deliver are improved stop-and-go flows, decreased lane spacing required between vehicles, improved parallel parking and entrance/exit strategies onto significant roads, improved traffic diversion, and more.
By reducing the amount of time each vehicle spends on the road, the car experiences minor wear, and less energy is used, reducing overall carbon output (especially as our electrical grid hasn't fully transitioned). In addition, standardizing driving conditions with connected can regulate bottlenecks and reduce the carbon emitted by idle vehicles.
To realize the full benefits of carbon emission reduction, all cars on the road must be autonomous and ensure the human error does not impact the computer-defined algorithm.
Equity
One of the most impactful reasons autonomous technology continues through development is that the increased prevalence of AVs will improve mobility for seniors and disabled communities. This advancement is unique to the 21st century, and it could help close the mobility gap.
Another less-obvious advantage that autonomous vehicles provide to the OEMs is that AVs introduce a generation of un-connected users into the IoT world. New markets make vehicle autonomy an attractive benefit for vehicle companies. AVs enable non-drivers to move around freely, which engages them in the movement and supports the economy by providing non-drivers the means to shop in person.
The ability to reach senior and disabled community members and help them engage in the daily world of commerce is pulling AV technology forward.
Takeaway
Big names in tech, such as Tesla, Ford, and Amazon, are continuing to invest and develop solutions for autonomous vehicles. That fact alone signified that autonomous vehicles and features are still very much a priority for OEMs. EV development will push AV capability development, and the natural overlaps between the two technologies will continue to offer creative options for improving driver safety, carbon footprint, and equity. These areas will significantly benefit from AV, keeping autonomous vehicles at the target at the forefront of the automotive industry.
Source: Mouser Electronics