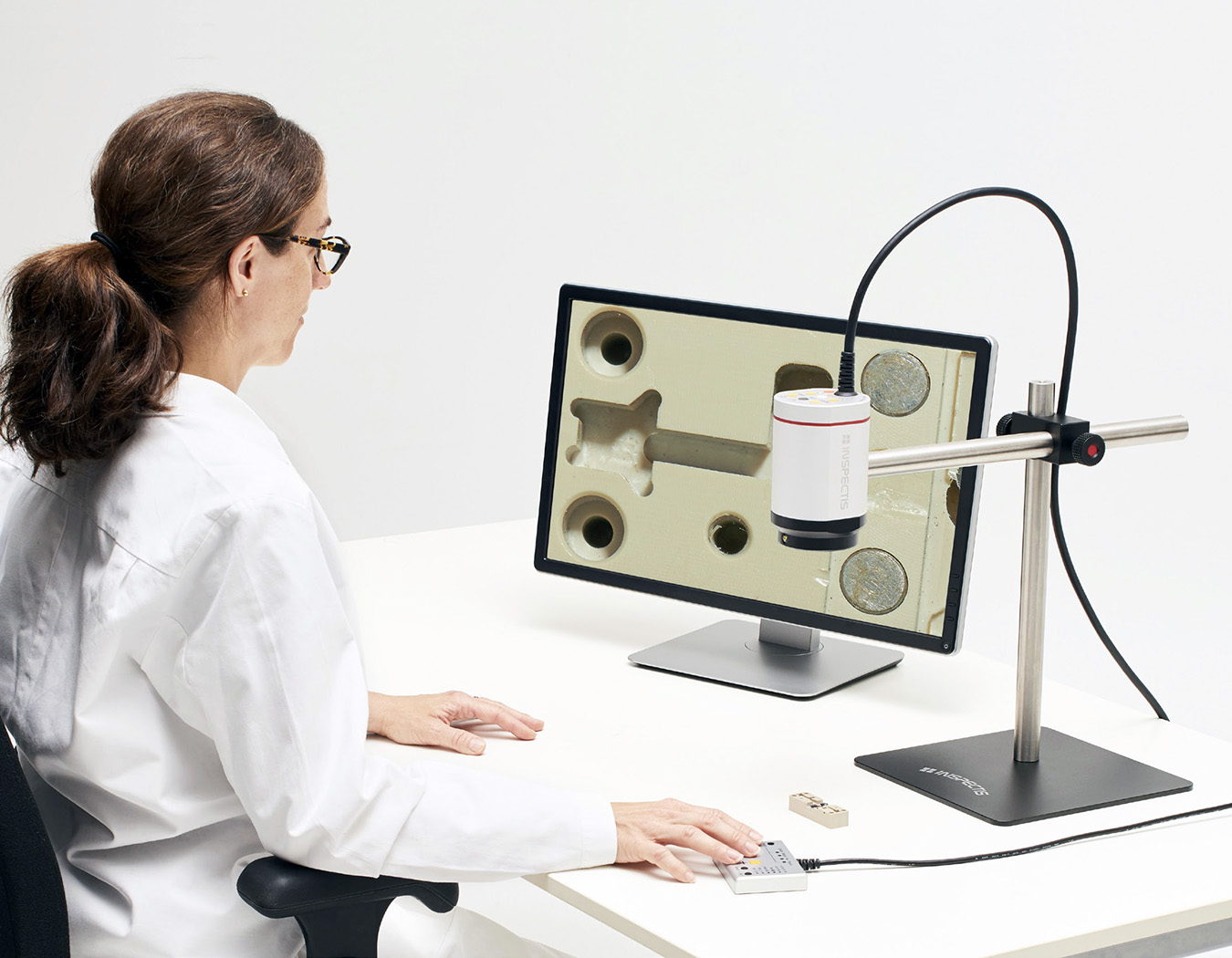 Solna, Sweden – Inspectis AB will be presenting its full range of video microscope inspection and accessories, all of which are optimized and ruggedized for a tough life of industrial use, at PRODUCTRONICA. INSPECTIS will be exhibiting in Hall A2 Booth 308 at the Munich show November 12 – 15, 2019.
Leading INSPECTIS' offerings will be the company's latest series of industry-leading 4K range inspection products that provide unmatched image quality. INSPECTIS 4K technology meets the full range of inspection needs for both SMT/PCB electronics and Medical technology and device manufacturing, all at ultra-HD 4K performance levels.  Leading the lineup will be the new  HD-016-KIT-ADV package, which is  based on the ultra-HD U30s camera, offering full 4K performance with RingLight, Track Stand, XY-board, extra +10 diopter magnification and INSPECTIS ProX Utility/Metrology Software.
In making the announcement, Alistair Gooch, Marketing Manager, stated, "For the first time at Productronica INSPECTIS will be demonstrating new high magnification accessories. These accessories, when combined with 4K resolution, bring visual inspection tasks to new and higher levels of magnification and detail, even beyond 500x."  The new family of INSPECTIS systems and accessories are even more ergonomic, convenient, and easier to use than ever before," he said.
Also exhibited will be new variants of INSPECTIS systems designed for regular use in clean and static sensitive environments. "These products underscore INSPECTIS' commitment to providing  professional products fit for use in highly controlled environmental conditions," Gooch added.
INSPECTIS Microscopes are available in two basic models. All-in-one, plug-and-play systems with integrated stand and built-in white LED illumination and modular systems configurable with different stands, illuminations, lenses and image capture options.