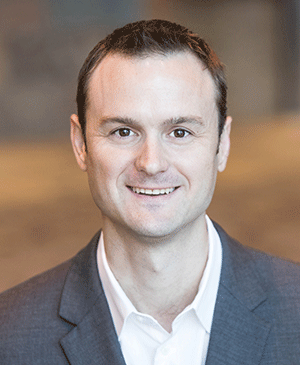 National Instruments (NI), the world leader in high-performance automated test and automated measurement systems announced a new wireless hardware monitoring system for industrial applications at NIWeek 2019. Mr. Arvind Kumar, Chief Editor, Electronics Maker visited NIWeek, met Brett Burger, Principal Marketing Manager, Monitoring Solutions, National Instruments shares some interesting insights on IIoT and asset monitoring trends and discusses NI solutions.
What does IoT mean to NI?
NI is focusing on how to make things happen faster and enable automationfor our customers, who are typically engineers. What we see is that all these technologies (whether you want to call them IIoT, cyber-physical systems or Industry 4.0) are part of a bigger movement, where new technologies are emerging and existing ones are maturing to be deployed in the industry.  NI brings industry-leading automated test and automated measurement technologies to connected systems. But it's not just about what NI is doing for IIoT. By incorporating IIoT technologies into its software-defined platform, NI is helping improve engineering workflows with automated, connected test and measurement tools.
NI takes technologies common in the "smart products" you use every day (wireless communication, sensors, cloud software) and gives them to engineers as part of a platform of tools to help them design better products and get them to market faster.  This platform makes some of the tasks they do easier, so they can focus more on the new challenges that will help their company/idea compete in the market.
Why is Condition Monitoring the basis of Industrial IoT?
When a technician performs a routine visual check of a component in a plant, it is a pre-scheduled and momentary snapshot of that component's health, regardless of historical performance data or previous inspections. This type of inspection is known as Condition Assessment.
With Condition Monitoring, we take into account a much broader set of granular data that includes sensor data from the asset, previous inspections, other components of the same type, location and condition of the plant, and historical trends. An analysis is made that not only defines the component's current status but also predicts future issues and when they're likely to occur, including when the part will need replacement.
Within the IIoT ecosystem, an integral part of Condition Monitoring is providing data that can then be used for Predictive Maintenance (PdM) and other smart factory applications.
Please detail your newly introduced Wireless Hardware for online asset monitoring for InsightCM at NIWeek 2019?
Last year, NI had released InsightCM, a software tool designed to integrate data streams from different IIoT devices (or sensors). This year at NIWeek, we have announced new wireless monitoring hardware for InsightCM, the most open solution for online condition monitoring on the market with full access to data and customization with the InsightCM Software Development Kit. The new wireless devices automate the otherwise manual process of route-based data collection, so reliability engineers can spend more time analyzing data and solving problems and less time climbing stairs with instrumentation and personal protection equipment to collect data. This is a flexible technology mainly used for monitoring a huge gain of benefit mix & drive analytical protection programs.
This software helps protection managers & reliability engineers control benefit health using tools to monitor & respond to possible benefit health problems. By using this software, we can increase productivity, diagnose asset health remotely, every asset monitoring, and existing software tools used.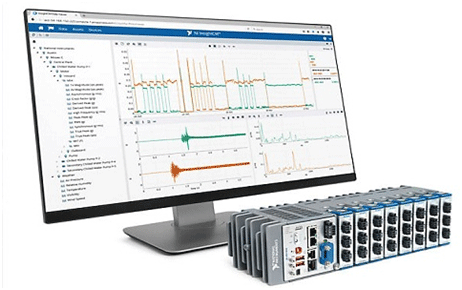 This hardware assists the owner of the plant in connecting a better percentage of their resources to IT networks to reduce the costs which are linked with fixing: cabling, conduit, and designing of plant work.
The continuous monitoring systems installation can take days to install, however with wireless, it takes hours. Thus we can connect more devices at less cost and in less time.
The hardware of wireless monitoring mainly includes two separate types of equipment with the support of InsightCM software. The measurement device for wireless vibration from NI can unite normal piezoelectric accelerometers-12; otherwise ±30 V sensors like proximity probes. It has battery powered, AC and DC options are available.
The battery operated national instruments wireless vibration sensor includes an onboard MEMS triaxial accelerometer using the temperature sensor. The wireless sensor installation can be done with the maintenance team with similar installation methods which are used for the piezoelectric accelerometers like epoxy pads, and magnetic mount accessory.