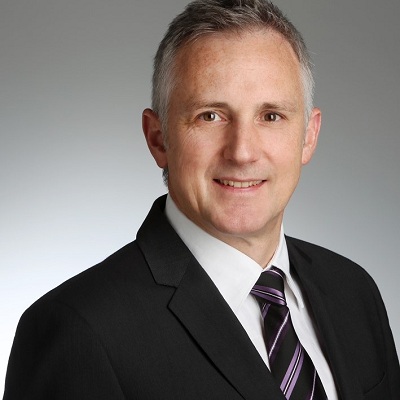 Texas Instruments (TI) participated at Electronica 2022 and showcased technologies that are "Driving Electrification Forward". TI demonstrated the latest advancements in electric vehicle (EV) charging, vehicle electrification, advanced driver assistance systems (ADAS) & robotics.
In this exclusive interview with charging expert Harald Parzhuber, Systems Manager – Grid Infrastructure, Texas Instruments explains why innovations in bidirectional power conversion are key to transporting energy from EV charging stations to the grid or home:
TI Demos at the booth
TI Booth was basically to look or to show what are we offering with respect to EV charging. We are not just looking into what we can offer from a certain product that might fit there, we are looking into what are the subsystems that make EV charging, that are needed to build a AC charger or fast DC charger and what is needed from an infrastructure perspective.
Two demos, which was centric around the EV charging topic:
1. Power conversion: where we demonstrated power conversion systems and what is needed to build for example, a DC charger
2. Second topic was more looking into it from an edge processing or from a communication perspective, what is needed to build a EV charger that has all the features that are needed moving forward like vehicle to grid, vehicle to home, bidirectionality, offering all the load balancing that is needed when you operate at a grid connection, that does not allow to consume any power that is theoretically possible by swamped by the cost connected at a certain point.
The market scope for this B2G technology and TI stance in this particular segment.
First market that it goes into is EV charging in general. Second it is particularly for the vehicle to grid connection or the vehicle to home connection.
Vehicle to home, this is for residential installations where you could use these technologies easily to reduce the amount of electricity you actually need at home. So, it's basically like a energy storage system or complementing your local energy storage system in a residential home and for that you need the bidirectionality of the AC DC converters that are being used in a charger.
For fast charging stations- parking lot, there are multiple DC chargers connected and they operate up to 20-22 kilowatt, you can use the cars that are parked there as a storage system to help the grid to get more resilient
If it is for residential use, we see of course wide bandgap technologies like silicon carbide and like gallium arsenide. TI has gallium arsenide power devices that are being used at these power levels between 11 and 20 kilowatt.
One of the designs that we showed in this demo was done in a silicon carbide and the other one was actually done in a gallium nitride technology. Gallium arsenide has slightly lower switching losses and that allows us to actually operate the converter at slightly higher frequencies.
Running at slightly higher frequencies and getting still the same efficiency, that means you can make the passive components the inductors and capacitors in a converter, you can make them a little smaller and that in turn means the power density increases a little bit.
At the same efficiency you can build gallium arsenide converters probably between 10 and 15% smaller than silicon carbide implementation having the same efficiency.
What are the latest advancements in EV charging technology?
The advancements are:
● Reducing the size of the solutions by using wide bandgap technologies.
● Two standards which are basically used in EV charging, one is ISO 15 Eliminate and another one is for the call to the charger communication, that one is now leveraging the capabilities.
● From the EV charger towards a charge management system, we see OFCCP open charge point protocol
● The revision 2.0 one being deployed widely it customers that one is also supporting things like plugging charge because these protocols allow now cashless payment.
Tell us about TI Battery Management Solutions?
The battery management, which is defined by ACL standards. The car manufacturers are basically following the process and depending on which ACL Level you qualify your battery management system. There are various implementations that require ACL certified MPU battery monitoring. We have better battery management- the BQ 79616, that is a battery monitor balance, for example, that one is supporting safety.
Energy storage systems that are being used outside the car, if you look into utility scale energy storage, so the megawatt hours of storage, there are clearly requirements and standards that define the safety requirements if it comes to residential storage,
We are more in the in the solar in hybrid inverter area now, their functional safety was not that important. Clearly attempts that battery management as the energy storage systems go up and capacity moving from this five kilowatt hours for residential use case to 10, 50, 20- function safety becomes a more and more important role. Automotive inside the car, the battery is already covered by the ACL standards.
Outside the car for residential use cases we will see more SIL certified systems and the products we are offering here, like the BQ 79 or the AN 243 X Family Safety profit processes. They support this today.
Key innovations for connected automotive vehicles
Communication perspective, the standards ISO 15118, this is communication between car and the charger. Question of how the software or the software developments of the car manufacturers allow access to the systems in the car.
Connectivity like we see Android based that will play a very important role to communicate basically from the call into the Internet of Things. Hardware perspective, it's supported today.
It's more software that needs to come along with it. And service providers that enable that feature.
TI product innovations for the industrial automation segment.
Co-bots and automated guided vehicles are being widely used and developed within factory floors.
One of the exhibitions we had at the electronica was also a demo on a cobot that was moved or the robot arm was basically moved by gesture recognition. So there was a camera that was basically watching the gestures one was making, and it followed basically, the movements the person made in front of the camera.
Moving material from place A to B or from manufacturing place A to B that will be done not by human guided transportation systems, this will be done by autonomous guided vehicles which make use of Raider recognition systems or they are guided by lanes which are buried in the floor of a building. We see a very high automation basically by use of Cobots autonomous guided vehicles and robots in general.
How autonomous vehicles are becoming reality and how TI is empowering it?
For autonomous guided vehicles, if they are driving outside a factory floor from a liability perspective, a lot of things need to be put in place to use it. Fully autonomous driving cars, that's a different story,
But within a factory floor, you can manage basically the safety requirements you have and you can build certain areas where people are not allowed to walk.
We have Radar or other systems that make use of radar. We have all from a motor drive perspective basically driving the wheel. So for autonomous guided vehicles, all the controllers that are needed to make a motor control to run this basically, that's supported by TI from a controller perspective power devices.
We have basically all the processing capabilities to do the controllers,
We have the visual ICs that are being used, like radar technology.
We have from a power perspective driving the motors in an autonomous vehicle.
We have the power devices
We have all the other devices needed for controlling a motor drive and that is all provided by TI.