At the recent two wheeler forum, Mr.  Girish Kamala, Director & Country Head for Automotive, Infineon India shared his insights on two wheeler market and latest EV trends.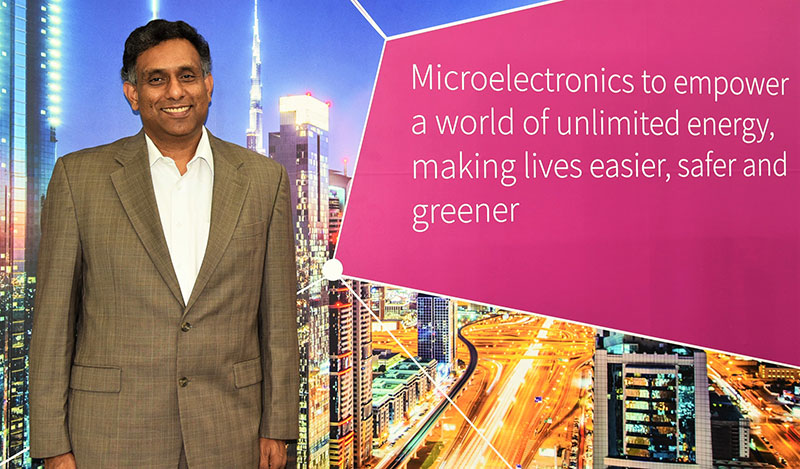 With oil reserves dwindling, energy prices escalating, the climate changing, and strict restrictions limiting vehicle emissions, industry players and policymakers agree that tomorrow's automobiles will be electric. However, a number of technical, infrastructure and policy challenges must first be overcome. Where do you think is the balance in the near term?
For companies like Infineon that offer innovative semiconductor technologies and solutions, we believe that electric drive train (EDT) is the way of the future for the automotive industry, and for a nation that wants to embrace e-mobility. Furthermore, the definition and development of supporting infrastructure and policies have to advance hand-in-hand; and technologies is the "glue" that binds them together.
With a sound understanding, policy makers can set direction with policies supporting infrastructure development and technologies adoption, which in turn enhances and fine-tunes the policies – creating a virtuous circle. The government plays a crucial role here in constantly engaging private and public stakeholders to build a strong case for adoption and to offer solution of greater value to its citizens. Certainly, an economy like India has its own set of significant challenges, but we believe the government is pragmatic in finding solutions for a successful rollout. Infineon has already developed power solutions including DC-DC, AC-DC, on-board charging which relies on charging infrastructure or off-board charging such as with swappable battery. We can adapt these solutions to suit local requirements.
To make electric vehicles go mainstream, two things must happen: a huge reduction in cost and the creation of infrastructure. How does Infineon support efforts on these two fronts?
A conventional electric car is designed to replace a combustion engine car. As such, range becomes a major design issue. This affects the on-board battery size and therefore the cost. Every cubic inch of the battery needs to be maximized for energy storage and retrieval, and every electrical conversion loss has to be minimized for all battery topologies.  This involves semiconductor solutions that can sense, control and actuate with high efficiency – an area of strength for Infineon.
We are already delivering market-leading electric vehicle solutions for two- and three-wheeler segments; supporting our local 2-wheeler customers with Proof of Concepts enabling shorter R&D cycle time, fast ramp to production and time to market. We are working on battery management system, motor control, low and high voltage inverter solutions, battery cut-off switch, and DC-DC converter solutions to name a few.
On the infrastructure, Infineon offers fast charging technologies that will not only reduce idle time but also the number of charging stations, making various business models more appealing to public and private investors alike.
Would request you to please share a few examples as to how Infineon's electric mobility solutions have been used by Two Wheeler Manufacturers /Auto Suppliers (if possible an example from India would be best)?
We are working with leading customers on solutions that are adaptable to the Indian market that we are not at a liberty to disclose at the moment.
Give us a sneak peek into what you'll be presenting at Two Wheeler Forum 2018?
With extensive industrial and automotive experience to draw on – and broad product portfolio of highly efficient electric powertrain components on offer, we look forward to sharing the current trends in electrification, two- and three-wheeler EV system and its major components, and Infineon's product offerings in this space.
What are your expectations from your participation at the Forum?
The growing Indian two-wheeler industry and the rise in use of electronics components in two-wheeler segment offer us a great opportunity to grow our semiconductor business.
We look forward to connect with eminent contributors from the industry, gain an understanding of the ongoing public initiatives from Government representatives, enhance our network and meet potential customers. We would in addition also be looking to generate awareness on new technology trends along with showcase of our current solutions.
To know more about Infineon offerings, please visit www.infineon.com