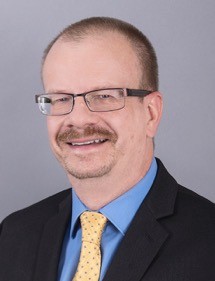 Indium Corporation's Andy Mackie, PhD, MSc, Principal Engineer and Manager, Thermal Interface Material Applications, will host an automotive electronics webinar with the Malaysia
chapter of the IEEE Electronics Packaging Society (EPS) in observance of IEEE Day 2020 at 9:30 a.m. Malaysia Time on Wednesday, Oct. 14 (9:30 p.m. Eastern Time on Oct. 13/2:30 a.m. British Time on Oct. 13).
The evolution of the automobile over the past decade has been faster than ever before, and the 2020s promise even more rapid progress. The changes we will all experience include the nature of car ownership, how the car is powered, increased safety, and driver automation. Each of these changes is only possible with advances in electronics hardware and systems, electronics assembly, and semiconductor packaging. In What's Driving: Automotive Electronics Assembly and Packaging, Mackie will discuss the impact of these changes on electronics assembly and packaging, and the impact of mission profiles on component and systems level reliability.
To register for Dr. Mackie's webinar, visit https://bit.ly/3c2Yo3i.
Dr. Mackie is the Principal Engineer and Manager, Thermal Interface Materials Applications. He served as the Senior Product Manager for Indium Corporation's Semiconductor and Advanced Assembly Materials before he took on this new role. He is an electronics industry expert with a technical background in physical chemistry, surface chemistry, rheology, and semiconductor fabrication and assembly materials and processes. Mackie's professional experience covers all aspects of electronics manufacturing from wafer fabrication to semiconductor packaging and SMT/electronics assembly. Dr. Mackie also has responsibility for the development of Indium Corporation's Applied Technology Roadmap. Dr. Mackie has been an invited International keynote speaker and has lectured internationally on subjects ranging from sub-ppb metals analysis in supercritical carbon dioxide to solder paste rheology. He holds patents in novel polymers, heterogeneous catalysis, and solder paste formulation. Dr. Mackie holds a Ph.D. in physical chemistry from the University of Nottingham, UK, and a Master's of Science (MSc) in colloid and interface science from the University of Bristol, UK. He is an alumnus of the UC Berkeley Product Management program (2015).
In addition to this webinar, Indium Corporation hosts the InSIDER Series, a free webinar program designed to deliver expert technical content, share industry knowledge, and promote professional growth using a virtual platform. For more information on the InSIDER Series, visit www.indium.com/webinar.
Indium Corporation is a premier materials refiner, smelter, manufacturer, and supplier to the global electronics, semiconductor, thin-film, and thermal management markets. Products include solders and fluxes; brazes; thermal interface materials; sputtering targets; indium, gallium, germanium, and tin metals and inorganic compounds; and NanoFoil®. Founded in 1934, the company has global technical support and factories located in China, India, Malaysia, Singapore, South Korea, the United Kingdom, and the USA.
For more information about Indium Corporation, visit www.indium.com or email jhuang@indium.com. You can also follow our experts, From One Engineer To Another® (#FOETA), at www.facebook.com/indium or @IndiumCorp.