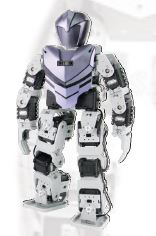 Frost & Sullivan to launch white paper at the launch of Smart Industry Solutions India
Launch edition to bring together tech-giants like Siemens, Bosch, Cisco, Pepperl + Fuchs and Pilz to showcase "Future Factory"
In FY 2016, the Indian automation market (which includes DCS, PLC, HMI, SCADA, and Industrial Robots) was estimated at INR 40.28 billion. This market is expected to grow at a CAGR of 5.2%, 2016-2021, with industrial robots expected to grow at a slightly higher rate. Industry 4.0, will bring about an overall change in the Indian manufacturing eco-system, with more and more companies acquiring automation solutions within their manufacturing processes.
Supporting the technology-led movement in India, Messe Frankfurt Trade Fairs India announced the launch of Smart Industry Solutions India from 13 – 15 December 2017, at Bombay Exhibition Centre in Mumbai. The launch edition of this technology-oriented platform featuring "Future Factory" will unveil a Humanoid DA-2 Robot by Mr Sudhir Kadam from Silicon Valley, USA. Along with the unveiling, Mr Kadam will be addressing the audience on advanced robotics and automation with the topic centering around "Confluence of IIoT, Mixed Reality, AI and Robotics in Cyber Physical Systems for Factory Automation" making it a perfect fit with the theme of Future Factory.
The organisers have also confirmed a line-up of sector experts like Siemens Ltd, BCIL, Pepperl n Fuchs Pvt Ltd, Pilz India Pvt Ltd, Bettinelli Automation Components Pvt Ltd and Murrelektronik Pvt Ltd who are on board along with other leading companies like, Micon Automation Systems Pvt Ltd, S.I Systems, Shihlin Electric, Dynotech Instruments Pvt Ltd, Imaginon Tech Ventures Pvt Ltd, Renishaw Metrology, Samwon Tech Co Ltd, Siboni SRL, Trimos India Pvt Ltd, Vero India Software Pvt Ltd and Wika Instruments India Pvt Ltd. Bosch, Oracle and Cisco are also on the advisory board of this exhibition on "Future Factory" pavilion and will be bringing their latest advancements to the fair.
Besides, Frost & Sullivan will be launching an exclusive whitepaper focused on the future of factories. Mr. Aroop Zutshi, Global President & Managing Partner, Frost & Sullivan: "We are very happy to be a part of Smart Industry Solutions India 2017 as the Strategic Knowledge Partner. The show will bring together the industry thought leaders, users from the manufacturing sector and solution providers to discuss and deliberate the role of technology in improving the overall efficiency and quality of manufacturing, share global success stories, present challenges faced by the Indian manufacturing sector and jointly explore solutions to establish Indian manufacturing on a global stage. Frost & Sullivan will be launching an exclusive whitepaper focused on the future of factories in India and the impact of automation on discrete and process industries. It will also discuss the current state of digital transformation & IIoT in the manufacturing space and its key functional facets that will drive the future."
Use of robotics in the manufacturing sector in India has been steadily growing. Robots have been playing integral roles in some day to day activities like River Cleaning, Construction, car manufacturing, Defence, etc. Indian markets are competing globally for automation is need of the time. As per the current scenario, manufacturing the required components within the country rather than importing them will drastically bring down the costs and promote the whole 'Make in India' ideology.  "As per the World Industrial Robotics Report 2017 by International Federation of Robotics, sale of robots in India increased by 27% in 2016. This is expected to triple by 2020 with a compound annual growth rate of 26%. We are hoping that combined efforts of the Government, the industrial sector and various training institutes, industrial robotics can grow in India steadily and put the country on a fast track to unprecedented progress and development," said Mr Raj Manek, Executive Director and Board Member of Messe Frankfurt Asia Holding Ltd.
For more information about the event, please visit: www.smartindustrysolutions-india.in.messefrankfurt.com