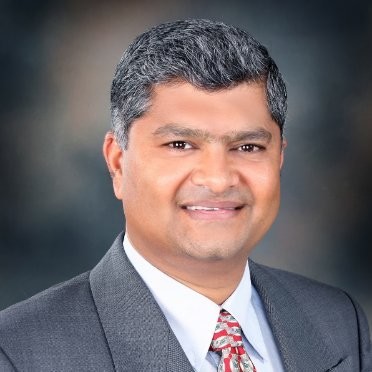 "The pandemic was a black swan event that has ushered us into the future of work. Organizations shifted to digital platforms to keep their work going. Suddenly, the entertainment and mobile apps industry saw a growth in the usage and download of data. Amidst of this, it was necessary to handle, manage and structure data in order to secure it from day-to-day increased fraud", says Mr. Rajesh Krishnan, VP, Head of Memory Solutions at SSIR in an interview with EM. In this interview he highlights pandemic concerns, technology adoption in data storage and its future.
1. How has the pandemic brought a shift in technology causing storage to adapt to this revolution?
The current pandemic has made everyone re-look at their whole IT infrastructure; connectivity, security and related items, from an altered lens all together. It has been a known fact that storage plays an important role in safeguarding and ensuring appropriate access to the information and IPs for any company.
In this respect, SSDs in particular and storage in general have many solutions that can be leveraged from. For example: Self encrypting drives provide an ability to encrypt the data being stored inside a drive and allow for secure access to the data. Many drives also support the latest FIPS standards as well, which aid in better encryption of data. Some companies have also adopted a cloud (Client/server) type of solution, where data resides in a secure environment (Private/public cloud) and does not leave a prescribed boundary. These are not new per-se and have been the domain of a chosen few IT savvy or security-conscious companies, but is coming out in the forefront and being deployed more widely.
2. How can companies prioritize security amidst the current data storm?
In today's world, we have a large volume of data being generated every second and safe storage & handling of this data has been a concern for companies across the globe. However, storage is not the only concern for organizations today, security of valuable data like intellectual property, employee personal information or customer data has emerged as a top priority. The key to ensuring security, is to firstly, identify which data is important and needs to be secured and which one is not. This immediately allows one to have a clear picture of the volume of data and its nature and helps assess the risk and need for stronger security measures. A proper plan in terms of access rights, encryption and such can be devised to safeguard the data. There are plenty of Software and hardware solutions that can meet the varied needs of customers. We may also have different types of data access to be looked at, where only authorized users can access certain data. End to end data protection and encryption of data is key and can help safeguard against pilferage of data.
It has also been seen that certain data security related incidents have indicated that the workforce needs to understand the impact of data breach and what qualifies as a security breach. Educating our employees about safe working styles, and to detect phishing and security vulnerabilities are extremely vital. In addition to this, having a closer scrutiny of the IT infrastructure in terms of what new applications are being installed and keeping in touch with current trends and safeguarding the IT infrastructure will help the organization in the larger scheme of data security.
3. Why should companies move from data storage to data management and security?
With the volume of data being generated today, if we really have to make use of the information & gain valuable insights, they need to be processed and useful knowledge needs to be derived from it. This is akin to a scaling issue, where we are looking at managing data better rather than just getting tons of data. A simple example could be, To make a special birthday collage, we would like to see all pictures we have in common with another individual, rather than just get a dump of all the photos in our storage. AI and related techniques help us manage and derive this value.
Today, many organizations are also opting for cloud based storage services, they have to consider protection of their business critical & sensitive data and evaluate the options. Implementing governance policies, defining access levels and encryption services will help companies better mange and secure their data.
We have also seen in the past data leaks which have caused embarrassment to the organizations that own the data. The probability of these can be severely reduced if we have a comprehensive data protection and access framework in place. Organization should priortize to have a data storage strategy that fits their business requirements and is flexible to changing needs. Security is characterized by the weakest link in the chain. We need to ensure each link is strengthened and the storage drives are doing their bit.
4. What is the future of data storage?
In the foreseeable future, a "smart storage" concept where the storage drives, are intelligent and provide value added services rather than just storing the content is inevitable.
This concept is already being developed and deployed in small scales. The key idea being that; a domain specific functionality can be included to the storage to help process the data and gain insight from it much faster. In some cases, FPGA (which can be programmed, based on ends user application) are being combined with storage to provide this additionally programmability/function. This allows us to take advantage of "near-data" processing, rather than "near-CPU" processing. i.e. data is processed close to the source where it is stored and meaningful information (Usually smaller in size than raw data) is then transferred for further consumption.