Cortet by CEL Announces Partnership with ILLUMRA
Santa Clara, CA – January 17, 2017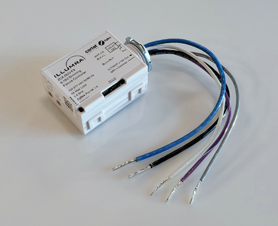 Cortet™ by CEL announced today the availability of Cortet Certified 5 amp and 20 amp Dimming Fixture Controllers from ILLUMRA. These new Dimming Fixture Controllers work within the Cortet Lighting Control System to operate a variety of lighting fixtures, including LED, fluorescent and HID.
"Interoperability is one of the greatest challenges of designing and implementing smart lighting systems for commercial and industrial applications," says Erik Davidson, the Cortet Director of Marketing and Product Management. "Lighting devices that have been pre-tested to work together will enable facility managers, integrators, and system installers to reduce the cost and the hassle of trying to configure devices from various manufacturers. Cortet Certified devices are essentially plug-and-play."
The Cortet Lighting Control System is a powerful and intelligent IoT-enabled wireless control platform providing reliable, automated, and secure lighting control for the modern smart building, and the Cortet Certified program represents a comprehensive offering of tested and certified lighting products and accessories from leading suppliers like ILLUMRA.
Cortet Lighting Control System components are designed to communicate with each other in a mesh network via a 2.4GHz Radio Frequency (RF) using the zigbee®wireless standard.  Devices undergo a rigorous testing and certification program in the Cortet Test & Integration Lab to ensure that the hardware and software is completely reliable in a large scale wireless system.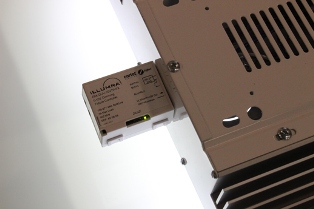 From Jan Finlinson, President of ILLUMRA, "Cortet is providing a system which enhances the capability of the proven ILLUMRA load controller. The Cortet ecosystem features mobile app configuration and integration with other devices for a complete wireless lighting control solution."
At the center of the system is an intelligent lighting control gateway that processes sensor data and programmed schedules to optimize the environment, while also enabling user control via mobile applications.
The complete ecosystem features Cortet technology embedded into products from lighting OEMs as well as third-party control devices (the Cortet Certified program).  This partnership ecosystem enables lighting OEMs to offer controls with a turnkey smart lighting control system.
See Cortet Certified devices online at https://www.cortet.com/partners.