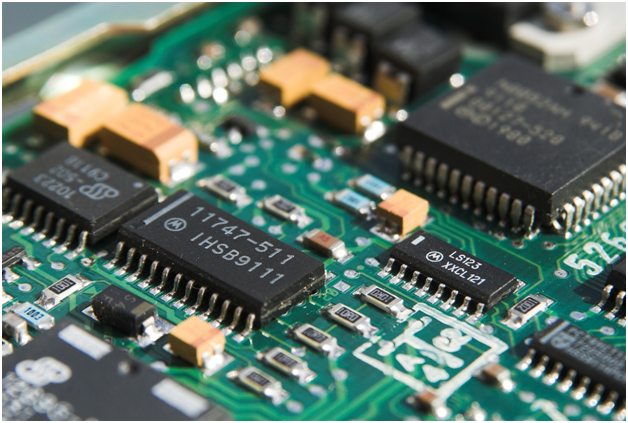 Engineers in the electronics industry may find themselves working in different areas: design of the chips, layout (turning the design into a physical layer of silicon), manufacturing, packaging, testing and field application engineering (supporting the customer at the next stage of production technically while they use the product). Typical career progression of an engineer begins with a graduate engineer and moves through the post of engineer to become a senior engineer. After gaining a few years of industrial experience, career paths tend to diverge. Some would like to stay in the technical field, while others would move towards management-focused roles. There are ample opportunities to shape a career in the field of electronics no matter which path one chooses. Electronics companies tend to have offices worldwide, which provides good opportunities for international travel as well, open opportunities to work with an internationally diverse professional culture.
Ongoing Learning and Continuing Education
Whether it is sponsored by your employer or not, continuing education or pursuing certification is going to be a vital part of your professional life. Like many engineering fields, Electronics engineering is an ever-evolving field, so staying acknowledged with recent developments with certifications will be critical to your chances of moving up in the career hierarchy. Hence, certifications are the ultimate way to denote your commitment towards your career.
To ensure proficiency and superiority in the industrial market of electronics, it is vital to learn and adopt these standards through globally followed IPC certification. Along with investing in your career by being an exceptional employee or employer through IPC certification, you can maintain competitive relevancy and establish the credibility of yourself as a leading aspect of the industry. There are numerous benefits of becoming IPC certified.
What Careers Benefit from IPC Certification?
The electronics industry has many specified careers that require some form of IPC Certification. Two of the most common sectors that require IPC Certification are aerospace industry and military defence. In the medical field, Technicians who are assigned to assemble life critical medical devices may require soldering electronics components. In such a scenario, it would be beneficial to have the J-STD-001 certification not only to learn to solder, but to receive hands-on training. Military defence industry has high standards to maintain. Any professional who works on a wide variety of life and flight critical devices are required to be IPC certified to design and build products within the industry standards. For assemblies in space environments, it is critical that soldered electronic assembly survive the vibration and thermal stress experienced in space environments.
IPC certification plays a key role when it comes to developing a shining career and bringing value to the electronics industry. These certification programs, built around IPC standards, developed, and approved by industry, are delivered in a classroom setting by IPC certified trainers. Upon successful completion of the training and testing the student is issued an industry traceable certification in one of the following IPC standards; IPC- J-STD-001, A-610, A-620, A-600, 7711/21, and 6012. Even though the training is conducted in the classroom the certification testing is delivered through the online IPC certification portal. IPC also provides formal classroom training and certification programs for Certified IPC Designers.
Contact Advanced Rework Technology Today
If you currently do not have globally recognized IPC certification in your institute or on your resume and you want to make that superior change, contact Advanced Rework Technology (A.R.T.) today. A.R.T Ltd also offers bespoke training that can be based entirely around the requirements of your company and even specific products, with all theory and practical equipment supplied by them too. All is just a call away from you. Call A.R.T. Ltd today on 01245 237 083.