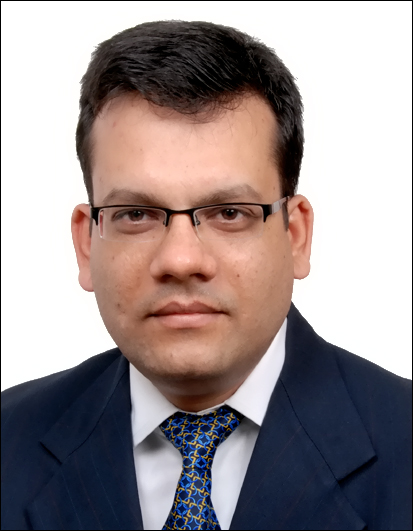 HID Global participated at Smart Card Expo from Sep 25th to 27th. HID Global for the first time in India unveiled its latest ID card retransfer printer, HID® FARGO® HDP6600 High Definition Printer/Encoder with breakthrough speed as well as GreenCircle® certification and the HID FARGO® Connect™, an industry's first cloud-based solution that simplifies and streamlines the issuance of ID cards as well as credentials.  HID Global also featured its OMNIKEY® Readers, HID® Lumidigm® V-series Fingerprint Sensors and Modules, iCLASS SE® and HID® DigitalPersona Single Fingerprint Modules and Readers that help with tracking, Electronics Maker got the opportunity to meet HID team and explore the solutions. Here is the interview with Mr. Lalit Agarwal, Sales head, South Asia Secure Issuance, HID explains more about HID products innovations and application.
According to you which are the new technologies evolving in smart card products?
We are currently seeing good traction for smart cards in the banking and financial space. Banks are moving from dual interface cards to contactless cards. With the introduction of biometric smart cards, banks are switching from chip-based ones to advanced versions that come with fingerprint features on them.
Can you tell us about the security features of your products? How it protects the organization?
At HID Global, we offer a wide portfolio of complex security features and innovative technologies. The use case ranges from government-to-citizen documents.  Leveraging decades of experience in document engineering and manufacturing, HID Global balances high security with ease of implementation and custom design capabilities. Our field-proven and tested features allow government agencies and system integrators alike to create unique citizen ID's to suit their specific application.
Which are the key and new applications of your smart card products?
At the Smart Card Expo 2019 event held recently in Delhi, we unveiled for the first time in India some of our key products under Secure Issuance:
Secured card personalization solutions: HID® FARGO® HDP6600 is a high definition printer/encoder designed to save customers time, money and energy by cutting in half the time it takes to print the first ID card while doubling overall throughput as compared to many alternatives.
Powerful cloud printing solution: HID® FARGO® Connect is a revolutionary cloud-based card issuance solution that takes seamless on-boarding and credential issuance to a new level.
Do you have products for Government applications?
Our products revolve around card issuance. We work with governments on certain applications specific to smart card solutions such as providing ID format, ID badges and so on. However, if the government approaches for a complete solution, we can certainly provide it.
Can you share your market growth in India for smart card segments?
We are a growing company in India with a sizeable footprint. We are witnessing a healthy and substantial growth curve in this market; we will continue to grow our business both organically and inorganically.
Which are the largest growing products in India?
There is good demand for our entry-level product range and our enterprise range in India. With India's booming corporate space and growing government focus on end-to-end id card issuance, we anticipate our re-transferable printer solutions to do well. Our newly launched cloud based solutions like HID FARGO HDP 6660, which is a unique solution in comparison to any other competitive offering, has been well received in the market. We are also seeing cloud-based card issuance market steadily picking up. Wherein individuals, large corporates and governments have started to prefer cloud-based card issuance. So, we can expect some growth there as well.
Can you focus on future trends in smart card applications?
The current trend in smart cards segment is the transition to contactless smart cards and biometric cards. Ease of issuance and operational usage have become top priorities. 'Interoperability' is another feature that has gained prominence of late. Customers expect access control solutions to be interoperable with issuance and any other solutions that they may be using regardless of the environment.
What are you doing at the moment to keep ahead of your competition?
We focus a lot on R&D and closely study the market to anticipate trends as well as demands before we decide on our product roadmap. This helps us to constantly innovate and focus on technology, allowing us to stay ahead of the competition. A good example of our latest innovation that is far ahead of the competition is the HDP 6600 re-transferable printer, the world's fastest in the re-transfer printer.
Another aspect that differentiates us is our conscious effort towards greener and sustainable solutions. For example, all our new range of printers come with built-in intelligent temperature control that allows for significant reduction in energy consumption and therefore are Green Circle certified.