Hero Electronix targets Rs. 1000 crore from IoT business by 2022
Plans to invest between Rs. 300-400 crore to expand into IoT space by 2020
Hero Electronix acquires Zenatix, an enterprise focused internet-of-things (IoT) solutions company
Hero Electronix led Zenatixtargets 100,000 deployments in three years across retail, banking, F&B andhospitality
New Delhi, 29 May 2018: Hero Electronix, a Hero Group company, today announced its entry into the IoT space with the acquisition of Gurgaon-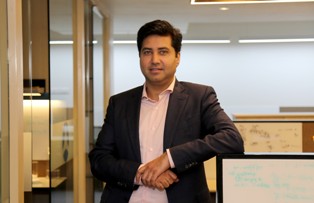 basedZenatix, an enterprise focused internet-of-things (IoT) solutions company. Hero Electronix believes that IOT can fundamentally enrich people's lives and bring in tremendous efficiencies in business. As sensors proliferate (India projected to have an installed IoT device base of ~2.0 billion units by 2020 according to NASSCOM) and data connectivity becomes ubiquitous, vast amount of real-time data can transform business processes.Further, artificial intelligence deployed over this "ocean" ofreal time data can make help drive improvements in efficiency, improve velocity of operations and provide new consumer insights.
UjjwalMunjal, Founder Director, Hero Electronix said: "At Hero Electronix our vision is to solve real-world challenges through innovative use of new technologies like IoT. If we examine the IoT space in India today, we only see the tip of the proverbial iceberg. As our team drives innovation, we are exploring acquisition and partnerships with start-ups like Zenatix, who are combining technology and data driven insights for sectoral disruption. While our IoT solutions are for enterprises to begin with, we are getting ready to venture into the consumer segment."
With this acquisition, Hero Electronix has rapidly expanded into the IoT space, helping enterprises tackle business challenges through the deployment of connected-devices. Founded in 2013 by IIT-Delhi engineers, Zenatix has built its own proprietary IoT stack, which includes hardware, cloud-based software and big-data analytics. Zenatix's current customers include banks,ATM management companies, retail chains and QSR outlets. They help improve efficiencyand control in their operations and enhance customer experience. Leveraging its advanced Machine Learning (ML) based model, Zenatix analyses over 10 million data points every hour and deliver significant value in areas such as predictive maintenance and consumer experience analytics.
Through its multiple ventures in the innovation-led technology domain now, Hero Electronix has a strong platform which Zenatix can leverage to strengthen its presence in the market. Hero Electronix plans to work closely with Zenatix to introduce new solutions to its existing clients and enter new segments.One of the aims of the company is to help address business challenges in retail, hospitality and logistics verticals through the deployment of IoT and emerging technologies. Also, Hero Electronix plans to widen the reach of Zenatix by foraying into global markets – countries such as SE Asia with similar challenges as the India market.
Nikhil Rajpal, CEO, Hero Electronix adds: "We spoke to over 100 companies in the IoT space over the last year and chose to partner with Zenatix as we believe they are uniquely positioned. They are one of the few companies in IoT who have a very strong proprietary solution and have demonstrated scale with over 1,500 deployments across the country. We believe we can meaningfully accelerate their growth by leveraging related solutions in the Hero Electronics ecosystem like AI driven video analytics, voice integrations and multiple product platforms that can be very relevant to their clients"
Launched in 2013 by IIT-Delhi alumni, Amarjeet Singh, Rahul Bhalla and Vishal Bansal, Zenatix' solutions enable customers connect their physical assets (e.g., ACs, refrigeration, lighting, ATM machines, DVRs) over the Internet so that these assets can be controlled and monitored centrally in an automated fashion. The solution thus delivers energy efficiency and business compliance for its BFSI and retail customers. Additionally, it helps customersidentify inefficient equipment that either leads to inflated power consumption or may break down soon. Zenatix primarily works with banks with a minimum 1,000 branches and large retail chains with at least 100 stores.
According to Rahul Bhalla, CEO, Zenatix: "We started Zenatix with the aim to address a niche problem that was waiting to be discovered. While we use IoT and big data analytics to introduce automation for retail and BFSI customers, through our partnership with Hero Electronix, we aim to expand these solutions to new areas and segments. The Indian IoT market is still at a nascent stage and with Hero Electronix as our partner, we aim to scale up to the next level."
Hero Electronix's past investments includeTessolve, a leading semiconductor; Malaysia's Spectrum Integrated Technologies SdnBhd and the test lab business of Singapore's Lynxemi Pte Ltd. In 2015, Hero Electronix acquired MyBox Technologies, one of India's largest multi-operator manufacturer of digital set-top boxes in the country.