Heilind Electronics has been presented with TE Connectivity's 2021 Distributor of the Year in the APAC region. Heilind Electronics demonstrated excellence in customer growth, design registrations, digital marketing, and other category-specific criteria, throughout 2021 as a valued partner of TE Connectivity.
TE Connectivity, a world leader in connectivity and sensors, annually recognizes its top distributors for their performance in strategic categories aligned with the company's business initiatives and growth priorities.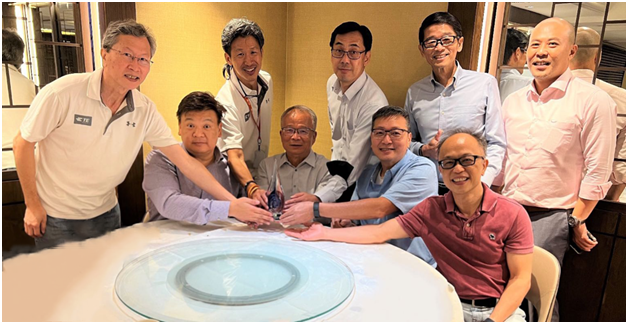 "It is an honor for Heilind to receive TE Connectivity's APAC Distributor of the Year in 2021." Says Chong Sun Ooi, Heilind's Senior Supplier Business Manager. "We are proud of the added value we provide and our collaboration with TE Connectivity. This recognition reinforces our commitment to accelerating growth together and strengthening the partnership between our two companies."
About Heilind Electronics:
Founded in 1974, Heilind Electronics, Inc. (www.heilind.com/www.heilindasia.com) is one of the world's leading authorized distributors of connectors, relays, switches, thermal management & circuit protection products, terminal blocks, wire & cable, wiring accessories,insulation and sensor, hardware & fastener products. Heilind has locations throughout the U.S., Canada, Mexico, Brazil, Singapore, Hong Kong, and China.
Heilind Asia Pacific (www.heilindasia.com) commenced operations in Dec 2012. Besides being headquartered in Hong Kong, where it also has a distribution center and a value-added center, Heilind Asia now has 24 locations &4 warehouses throughout Asia. Our industry leading service offering to customers in the Asia Pacific is the result of a commitment to the belief of "Distribution As It Should Be".
Follow Heilind on Facebook & Twitter at :
http://www.facebook.com/Heilind & http://twitter.com/Heilind and WeChat: Heilind