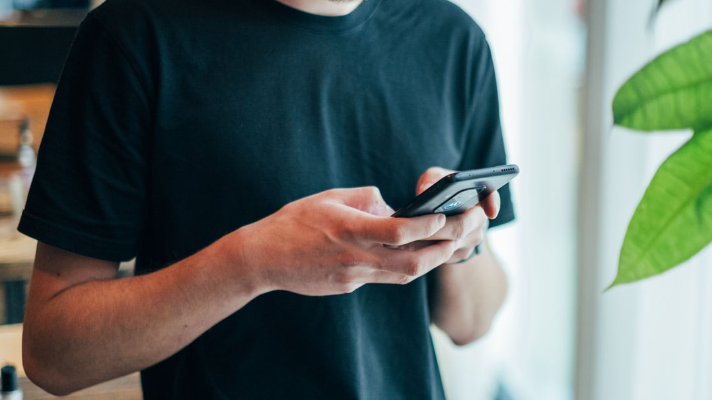 Each year, Americans contract approximately 1 billion colds. But a case of the sniffles is nothing compared to the novel coronavirus, which has infected at least 2.32 million people nationwide in the past three months and has resulted in roughly 122,000 confirmed fatalities during that same period. And while we have yet to develop a vaccine and our best defenses continue to involve cloth face masks and social distancing, there are a number of tech companies that are trying to create a safer and healthier world in the midst of the pandemic.
Restaurants, of course, have been among the hardest-hit during this health crisis. Although 23% of startups fail due to having the wrong team onboard, eateries tend to have an even higher failure rate under normal circumstances. And since restaurants have had to make the switch to take-out service only over the last few months, it's no wonder many of them are struggling. Despite the fact that many states have already begun the reopening process (with much speculation that expediency has caused confirmed cases to spike in certain areas), some consumers are understandably wary about returning to "normal" life.
One tech company based in Raleigh, North Carolina could help to ease that transition. TOURTech recently unveiled its "touchless menu" capabilities, which would allow dine-in restaurants to send electronic menus directly to customers' smart devices — thus eliminating shared touchpoints and potentially lowering the risk of disease transmission. Once guests connect to the restaurant's personal WiFi menu system, they can see the eatery's offerings and receive other important messages without handling any physical menus. Not only can this eliminate one of the many shared surfaces restaurant workers need to sanitize, but it could also help the restaurant reduce costs associated with printing, alleviate waste, and speed up serving. And since the U.S. consumer electronic market was worth $301 billion in 2019, it's a good bet that just about every customer will have reliable access to a smart device; it makes sense that restaurants would take advantage of that technology in an effort to keep both workers and customers safe.
That said, not every family is going to feel comfortable eating at restaurants for the time being. If you're planning to eat at home for the foreseeable future, you still may be worried about bringing in potentially contaminated packaging or about the increase in food waste produced by your household. Petal, a tech goods startup based in Fort Worth, recently developed its first product meant to stop the spread of germs — in the form of a freezer/garbage can hybrid.
The product, which is also called Petal, is known as "the world's first zero-odor, germ-freezing waste bin." Designed by an aerospace engineer, the waste bin is meant to stop smells and rot through a process that freezes waste in just over half an hour. It can be used to stop problems associated with everything from fresh food scraps to hygiene products and diapers. And because no waste leaks or sticks to the sides of the bin, homeowners won't even need to use single-use plastic bags or liners — thus eliminating unnecessary waste in our country's landfills without jeopardizing personal health or comfort. According to the company, Petal uses less than $1 per month of electricity and is able to isolate germs in a way that's both hygienic and eco-friendly. Petal plans to launch its namesake product with a crowdfunding pre-sale event later this summer.
We've all heard that we're safer at home — but is that really always the case? While staying out of public spaces as much as possible has been touted as one of the best ways to flatten the curve, it's clear that many residences come with their own sets of COVID-19 challenges. More Americans are renting now than ever before in history, but reducing one's risk of transmission can be difficult when you live in a multi-unit building. And in New York City, known as one of the most serious coronavirus hotspots in the U.S., those concerns have been amplified.
Alchemy Properties, a developer of both downtown and Upper West Side condos, already took steps to equip their buildings with healthy technology, such as touchless entries and air circulation systems. Other luxury apartment building owners have also upgraded air circulation and water purification systems; one even added wiring for UV lighting in air ducts in an effort to kill germs. A property in a Chicago neighborhood also added hospital-grade UV-C/HEPA air filters for the same purpose. Others are acting self-activated key fobs as a way for residents to safely enter and leave the building without touching knobs or handles. There are some properties that are also exploring biometric scanning with facial recognition.
That said, these amenities are being made available to tenants with a notable amount of privilege — meaning that demographics that may actually be more vulnerable to the effects and the spread of COVID-19 are not among those who will benefit. However, the hope is that health-based technology will not be limited to affluent communities. As tech becomes more readily available, it's likely to also be more affordable. But how long that might take — especially when compared to how quickly COVID-19 continues to spread — may not be good enough.
Certainly, there's an ongoing demand for wellness technology in the United States. Now, it's up to companies to fast track is and make it accessible to the masses.