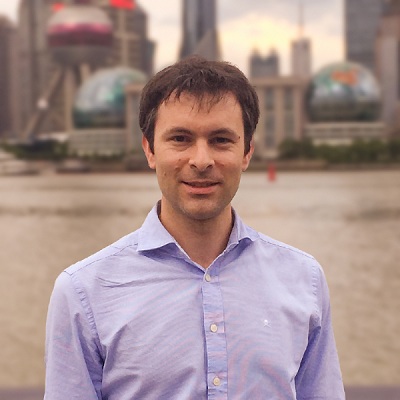 With a goal of opening its STM32 MCU microcontroller (MCU) AI development resources to a broader community including AI developers and data scientists, STMicroelectronics (ST) unveiled its STM32Cube.AI Developer Cloud offering.
The STM32Cube.AI Developer Cloud is a free-of-charge online platform and services allowing the creation, optimization, benchmarking, and generation of AI for the STM32 microcontrollers. It is based on the STM32Cube.AI core technology.
Vincent RICHARD, STM32 AI Product Marketing Manager, STMicroelectronics shares his insights on the product benefits and market growth.
1. Which are the major benefits of this MCU Edge-AI Developer Cloud?
We can summarize the main features and benefits in 3 points:
• The STM32Cube.AI Developer Cloud is an online secured platform accessible through myST credentials => Direct access – No download, no installation required… and free-of-charge.
• It provides a development jump start from the ST Model zoo, a repository of trainable deep-learning models and demo => speed up model selection and application development
• And it delivers the world's first online benchmarking service for edge-AI neural networks on STM32 MCUs. It features a cloud-accessible board farm that will be refreshed regularly with a broad range of STM32 MCUs. => Enables to remotely measure and get AI code performance of optimized NN models for data scientists and developers.
2. How one can access this platform? What is the cost involved?
STM32Cube.AI Developer Cloud is freely accessible to registered MyST account holders at stm32ai-cs.st.com.
For users it is free-of-charge. It requires only an internet connection and registration with MyST account.
3. Please share more details about STM32 model zoo?
The STM32 AI model zoo is a collection of pre-trained machine learning models that are optimized to run on STM32 microcontrollers. Available on GitHub, this is an invaluable resource for anyone looking to add AI into STM32-based projects.
In details:
• A large collection of application-oriented models are ready for re-training
• Scripts to easily retrain any model from user datasets
• Application code examples automatically generated from user AI models
4. What are the key drivers for the growth of edge-AI based systems?
The key drivers for adoption of AI into microcontrollers are multiple:
• Accuracy: AI can deliver better performance and versability versus rule-based methods
• Privacy-by-design: It ensures data privacy compared to Cloud-based AI as processing is performed locally (on-chip).
• Frugality: Low data-transmission and optimized AI run locally leads to substantial energy savings.
• Availability of an AI ecosystem for MCUs. Access to tools and solutions to easily develop and integrate optimized AI (i.e STM32Cube.AI Developer Cloud and NanoEdge AI Studio for STM32)
Embedded AI adoption into microcontrollers opens the doors to new types of functionalities by end-customers. The added value for the final product is substantial with almost no penalty on price and a positive impact on efficiency; it reduces power consumption.
We have listed a selection of application examples (computer vision, predictive maintenance, audio event detection…) and associated benefits of running AI on STM32s at https://stm32ai.st.com/use-cases/