Interview with Mark Burr-Lonnon, Senior VP of Sales and Global Service & EMEA and APAC Business, Mouser Electronics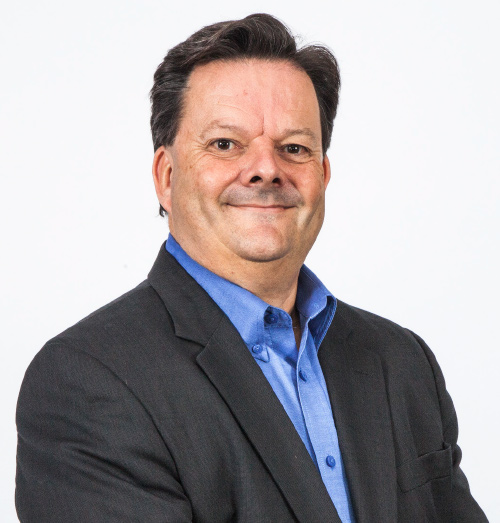 What makes Mouser a top distributor in distribution business? What is your main focus?
At every level, Mouser puts the needs of our customers first. As a global authorized distributor, we make it a priority to stock the newest products. This provides our customers, particularly design engineers, an edge by avoiding costly redesigns, speeding their time-to-market and providing a longer lifecycle. Mouser is the industry's New Product Introduction (NPI) leader. This NPI focus is a key driver for our business and is what sets us apart in the industry. Our NPI Inventory is over 20% of our total inventory
In the post COVID-19 time, how are you managing your services and support to the customers?
Against the headwind of a global pandemic, we remain cautiously optimistic, still focusing on our customers and investing in inventory which in over $820m. We've just completed a major expansion at our global corporate headquarters and distribution center in Texas, where we stock the industry's widest selection of products, with over one million different SKUs.
One key decision was to maintain our inventory levels. We continue to focus on the breadth of inventory from all of our supplier partners to offer the right parts to purchasing professionals and design engineers.
How do you see the demand emerging from medical electronics? In the pandemic, is there any special advantage for this sector from Mouser?
Medical has always been a good sector for us, but unsurprisingly we've seen an increase in demand, particularly across all types of sensors. Microcontrollers, analog, LCD displays, and pretty much anything that goes into medical equipment is growing. Demand has been well above normal and maintaining our high inventory levels has meant we can deliver from stock and ship Globally every day .— something that we are particularly pleased to be able to offer considering the intended purpose and urgency of these components.
Even with the pandemic we are fully operational at all our locations worldwide. The entire team is working to provide the world's broadest selection of electronic components in stock and available for immediate shipment. We have partnered with customers all over the world who are adapting and innovating with solutions.
How will you forecast your growth for the remainder of 2020?
It's too soon to tell what the full economic impact of the global pandemic will be on manufacturing. But even with the sudden economic downturn, the use of electronic devices and systems seems to be strong worldwide. We are still shipping hundreds of thousands of components weekly. Once market stability returns, the biggest challenge will be keeping up with demand. Product delivery lead times and shortages on certain components could become an issue again as demand ramps up. We saw this with MLCCs last year. We expect and are on track for 6-8% growth this year but as the Americas and Europe comes back on stream in Q4 this could well be exceeded.
Can you please talk about the new product trends?
The digital revolution is driving global demand for semiconductors and electronic components. There's 5G, artificial intelligence, Internet of Things, robotics, industrial automation and transportation — all propelling demand.
From the product and market trend perspective, 5G will continue to drive consumption. Government investment in 5G deployment as an economic stimulus package may happen at some point this year, creating even more demand. It is no surprise that our RF product lines are experiencing significant demand across the board, including RF power transistors, RF filters and specialist RF interconnects.
Going into 2020, we expected to see growth coming from microprocessors and microcontrollers, analog, and interconnect. Those categories are up this year, and even some passive areas such as resistors and inductors are doing well, as are engineering tools. The industry continues to make it easier for design engineers to design in new products, so engineering boards and evaluation kits should continue to show strong sales.
How do you maintain the balance between the delivery of cost effective components and latest technology?
In the quickly evolving world of electronic components, where technical development is in a constant state of advancement, it's reassuring to know that Mouser goes to great lengths to identify products that are "not recommended for new designs" (NRND). With Mouser, design engineers and buyers can be confident they're always designing with the most advanced electronics available, and can even subscribe to receive these product notifications online.
Each transaction at Mouser is about more than a sale: It's about building relationships. Few things are more frustrating than a design delay because of obsolete products, so Mouser strives to deliver tomorrow's products today. We launch more new products than any other global distributor, and Mouser.com, updated many times per day, provides options to help buyers easily find what they want.
How do you secure your supply chain from counterfeit components?
Mouser customers can order with confidence, knowing that we have rigorous processes in place to prevent counterfeit products from entering our inventory. Mouser is the electronic component industry's first authorized distributor to receive accreditation to AS6496, the aerospace industry's high standard for anti-counterfeit measures in authorized electronic component distribution. The AS6496 aerospace standard sets requirements for the avoidance, detection, mitigation and disposition of counterfeit products in the authorized distribution supply chain. This international standard requires authorized distributors to have a counterfeit mitigation policy and a counterfeit electronics parts control plan. Industries and individuals looking to reduce the risk of counterfeit electronic parts entering the supply chain can accomplish this by using authorized distributors, like Mouser, that are accredited to AS6496.
How do you think technology has played a significant role in the development and integration of electronic components?
It's a time when many different technologies are making it possible to connect, understand and take informed action on what's happening in the physical world — all in real time.
All the emerging technologies — such as the Internet of Things, augmented reality, 5G, autonomous vehicles, and embedded systems — are moving forward together, and they are pushing the development of other dependent technologies creating a demand for the integration of electronic components.
To help customers understand the significance of these technology trends, Mouser offers the Methods  technology and solutions journal, Bench Talk blog, eBooks, and other informative resources to our customers.