More than 50% of all products manufactured in the United States require some form of welding. While that remains true, more and more products are utilizing not only welding but 3D printing technology, as well — especially when it comes to gas turbines.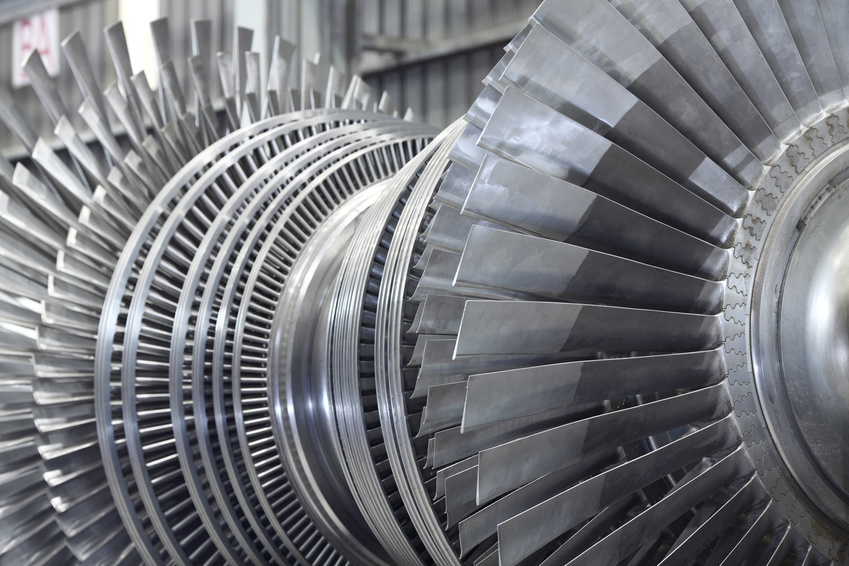 According to Power, the world's first 3-D printed burner for an industrial gas turbine has been in operation for a full year with no issues reported. Siemens installed the burner for the 32.8 megawatt SGT-7000 gas turbine at E.ON's combined cycle power plant in Hessen, Germany. The company announced that the 3-D printed burner has been operating successfully for more than 8,000 hours.
"Each burner head is manufactured in one piece compared to traditional methods that required 13 individual parts and 18 welds," a spokesperson for Siemens said. "Design improvements, such as the pilot-gas feed being part of the burner head instead of the outside fuel pipe, allow the operating temperature to be kept lower, thus contributing to a longer operational lifespan of the components and, ultimately, the gas turbines."
There are two types of land-based gas turbines: heavy frame engines and aero-derivative engines. Siemens started investing in 3-D printing back in 2008 with the hopes of using this innovative form of technology to power engines. In addition to last year's first-ever 3-D printed burner, the SGT-A05 aerospace engine now features a metal 3-D printed combustion component and oil sealing rings became the first additively manufactured parts for Siemens industrial steam turbines.
Since tiny salt particles can attach themselves to various parts of a gas turbine, which attracts other damaging particles like dirt, a turbine's power output can be decreased by up to 15%. With more durable burners and products, however, these damages and issues can be prevented. 3-D printing allows tubing engines to be produced as a strong and single unit, subsequently reducing the risk of weaknesses and bends that can occur within its joints.
3D Printing Industry adds that currently, 80 SGT-700s containing the 3-D printed burners have been sold across the world, generating a total of more than 1.7 million equivalent hours of operation.
"These early results from the IBUMA (intelligent burner manufacturing) Burner with E.ON validate our belief that this technology is a game-changer," added Vladimir Navrotsky, Chief Technology Officer for Siemens Power Generation Services.
Back in 2012, Siemens installed its first-ever EOS M280 SLM printer and adjusted it in order to easily repair its burners. A year later, the first additively manufactured burner twirlers and tips were constructed and equipped to commercial gas turbines. Then, in 2016, after Siemens acquired UK-based Materials Solutions, the designing and manufacturing of the world's first gas turbine blades commenced. Throughout 2016, the U.S. was the largest producer of natural gas globally, extracting nearly 750 billion cubic meters of natural gas — the second most heavily consumed energy source in the United States.