Festo's product range of air control values, pressure transmitters, vacuum generators, drives, air control cylinders and sensors are available globally from element14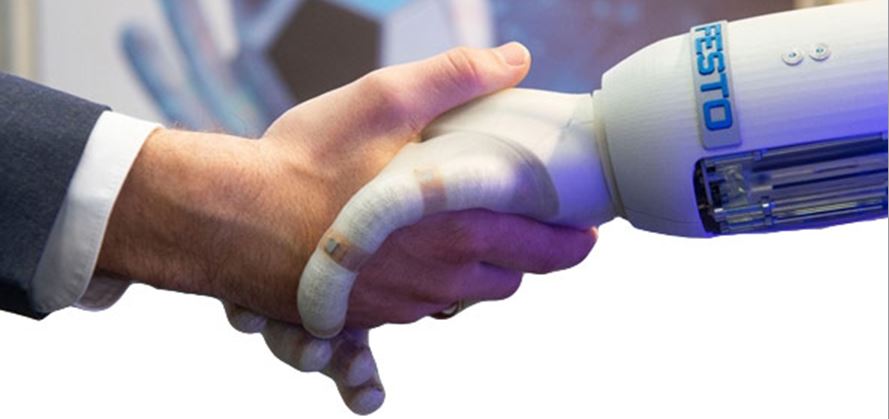 element14 is now stocking a wide range of pneumatic and electrical automation products from Festo for global delivery.
element14 provides access to the full range of Festo products, greatly expanding its pneumatics range and industrial automation and control portfolio. Almost 21,000 of the most in-demand Festo products are available for speedy delivery within Farnell's portfolio.
Festo's innovative, market-leading, and competitively priced products complement components from other suppliers already stocked by element14. Customers now have greater flexibility in system design and build, as well as facilitating critical maintenance and equipment repairs.
Some of Festo's high quality pneumatic products now available from element14 include:
The ISO Cylinder (DSBC) meets ISO 15552 and has a wide range of mounting options. In an industry standard profile with two sensor slots, it has self-adjusting pneumatic end-position cushioning that adapts to changes in load and speed, and a magnetic piston for position sensing.
The short stroke Compact Cylinder (ADN) meets ISO 21287 and requires up to 50 percent less installation space then comparable products. Features include a piston rod with internal or external thread and magnetic piston for position sensing.
Simon Meadmore, VP Product & Supplier Management at element14 said: "We are delighted to now stock Festo products for delivery to element14 customers around the world. As a distributor with a strong supplier network, our partnership with Festo allows element14 customers to complete critical maintenance and repairs with reduced equipment or factory downtime."
element14 provides specialist 24/5 technical support covering pneumatics, industrial automation and control technology. Customers also have access to free online resources, data sheets, application notes, videos and webinars on the element14 website.
Festo is an engineering-driven company leading the market in a range of industries including automotive, electronic equipment manufacturing, life sciences, pharmaceutical and food processing and packaging.
Festo products are now available from stock from element14.