Electrolube has demonstrated its technical prowess in specialist electro-chemicals with the launch of a long-awaited new encapsulation resin, believed to be a market-first solution. The optically clear polyurethane resin, UR5641, has been developed to meet the increasing demands from LED manufacturers for an optically clear, flame retardant resin.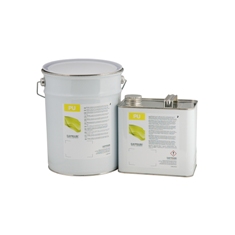 The new two-part, semi-rigid resin cures to provide a flexible, protective and aesthetically pleasing covering over the luminaire elements, and the aliphatic chemical nature of the cured resin is naturally resistant to the yellowing effects of UV light, making it useful for a range of outdoor as well as indoor applications. UR5641 is also scratch resistant and offers high resistance to weather, acids and alkalis, water and mould growth. Due to a carefully selected blend of components, an extremely durable, low viscosity system is achieved which can be used for a wide variety of applications. UR5641 has a wide operating temperature of -40 to +120 °C and thermal conductivity of 0.20 W/m.K.
Importantly, UR5641 is flame-retardant and UL94 V-0 approved, making it eminently suitable for the protection of LED luminaires exposed to hazardous atmospheres, such as emergency lighting, or lighting intended for installation in ATEX rated/zoned environments.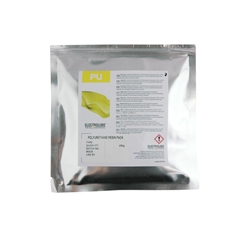 Ron Jakeman, Electrolube's Managing Director, comments, "Our position within the LED lighting industry is going from strength to strength, largely driven by our consistent development of innovative new products and our solid reputation for problem solving. With UR5641, we listened to the needs of the industry and responded accordingly. Many LED lighting manufacturers, as well as automotive and ATEX industry customers, have been struggling to source an optically clear, flame retardant resin and it was well within our expertise to develop a solution to this problem. We are delighted with the response we have received since the launch of UR5641 at Productronica in Munich last month, and look forward to collaborating with manufacturers further to develop even more high performance solutions."
For further information, please watch a video regarding the launch of UR5641 or visit http://www.electrolube.com.