By Abhishek Shukla, Vendor Development & Marketing, Saison Components & Solutions
Country is targeting to achieve at least 30% Electric vehicle by 2030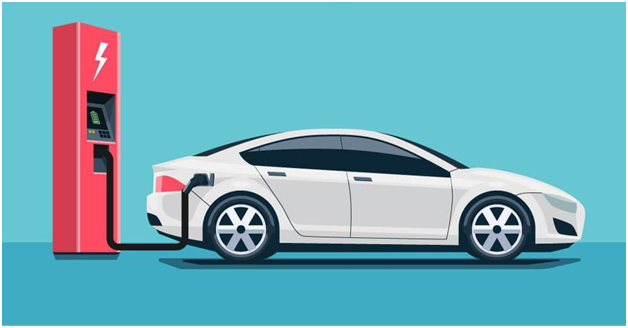 India, world's 5th largest auto maker is readying for a massive transformation by moving completely towards Electric vehicles by 2050. Being a part of Shri Narendra Modi government's vision, the shift was inevitable if not imminent because of some reasons like the Paris climate agreement, India's huge oil imports etc.
Country is targeting to achieve at least 30% Electric vehicle by 2030 under the FAME scheme.
India's EV industry is a new born baby when compared with the international markets such as US, China & Europe which are much matured.
Electric car sales in China jumped almost 62% in 2018 to 1.3 million vehicles, according to China's Association of Automobile Manufacturers. The same organization seeselectric vehicle sales hitting 1.6 million this year. Talking about India, In FY2019, total EV sales in India reached around 760k, which includes electric two-wheelers (126k), electric three-wheelers (630k) and electric passenger vehicles (3.7k).
While the central government is yet to replace the National Electric Mobility Mission Plan 2020 with a new action plan, the new indigenous charging standard is set to be formalised soon on which the Bureau of Indian Standards (BIS) and the Department of Science and Technology (DST) are working which will also help reduce the cost of establishing charging stations for EVs in the country.Currently, companies who set up charging stations in India need to buy the license from the authorities, either in China, Europe or Japan, which makes the whole process of establishing the charging station significantly expensive.
The government is pushing automakers to develop electric vehicles and their parts locally to avail incentives under the Faster Adoption and Manufacturing of Electric and Hybrid vehicles scheme. It has also announced plans to invest Rs. 1,000 crore (of Rs. 10,000 budget allocated under FAME II) towards setting up charging stations. It has also proposed to provide one slow-charging unit for every electric bus and one fast-charging station for 10 electric buses.
Opportunities in EV market
Chennai-based automobile manufacturer Ashok Leyland has said that it is open for partnership with Elon Musk-owned Tesla to help the latter deploy its vehicles in India. According to Venkatesh Natarajan, senior vice president and chief digital officer of Ashok Leyland, multiple agencies will be involved in this process. This development comes in after Musk expressed his interest in expanding its operation in India this year or definitely by next year.
South Korea's Hyundai Motors has been working on electric vehicles which run on hydrogen fuel cells. The company has been developing both lithium-ion battery electric vehicles and hydrogen fuel cell EVs and is expected to launch its first electric vehicle this fiscal year in India.
Last year TATA motors in collaboration with Indian Oil and ISRO launched Fuel Cell bus showing its plan to consider the technology for the long run.
Saison, along with Vinatech will be playing a major role in developing the fuel cell vehicles by supplying the raw materials like supporter, catalyst and Membrane Electrode Assembly (MEA).
Will it drive electronics components market?
Yes it will definitely drive the electronic components market as electronic components play a very important role in working of electric vehicle moreover, for the charging of electric vehicle the chargers used also uses a lot of components such as IC's, MOSFET's, IGBT's etc.
Earlier, EESL invited the bid for 2000 electric vehicle chargers which was earlier planned for 4000 chargers, later shifted in phases considering all the eligible players and total market demand.
Moreover, the use of supercapacitor in the electric vehicle will be a must in the future.
Saison assures of playing an important role in the electric Vehicle market in future by making a hybrid battery.
Key challenges
Major challenge would be the adaption of Electric Vehicle and getting the entry into the automotive ecosystem as it may create a big disruption in the ecosystem of vehicles that run on internal combustion engines and it may have an effect on several jobs. Other than this, many other hindrances are there such as India being not having enough lithium reserves for manufacturing lithium-ion batteries. This could lead to a substantial change in the country's energy security priorities, with securing lithium supplies, a key raw material for EV batteries, becoming as important as buying oil and gas fields overseas.
The future of EV
Future seems very bright The National Democratic Alliance (NDA) government wants only electric vehicles to ply on India's roads by 2050 as part of its commitment to reduce greenhouse gas emissions under the global agreement on climate change, and to reduce spending on oil imports, which, according to one estimate, could double to an annual $300 billion by that year.
Coming up with India's state-owned EESL awarding a Rs. 1120 crore order in September'17 to TATA Motors Ltd to supply 10k electric cars which had to be in 2 phases of 1st being of 500 by November end and 9500 cars in the second phase. Tata Motors Ltd won the EESL contract, with Mahindra and Mahindra Ltd matching its bid and winning 30% of the order.
The vehicles will be procured at a per-unit price of Rs11.2 lakh with the aim of laying the foundation for a mass shift to EVs by 2030.
EESL's business model is to make these vehicles available on lease to the government and its agencies for around Rs 45,000 per month, which is Rs5,000 less than what is currently paid for petrol and diesel cars.
There are many government initiatives like for instance, under the new goods and services tax (GST) regime starting 1 July, EVs are being taxed at 12%, compared with 28% being levied on petrol and diesel vehicles.
Is the Power Sector ready?
India would need to overhaul its power grids and sub-stations to have a dedicated capacity for the EV industry.
India has only over 350 public EV chargers compared with around 57,000 petrol pumps, according to a Bloomberg New Energy Finance report. In comparison, China had over 200,000 charging points by the end of 2016.
By 2030, a city like Delhi could require around 300,000 fast chargers, presuming a 30% EV penetration into an estimated car park (number of cars or vehicles in a given area) of 10 million, Praveer Sinha, managing director of Tata Power Delhi Distribution, wrote in a blog.
This is expected to put immense pressure on the electricity grids, already under stress due to the huge subsidies to the agriculture sector and high rates of theft.
An EV with a daily commuting distance of 30–40 km needs 6-8 kWh of energy, equivalent to the daily power needs of a small household. If 80% of India adopts EVs, the total power demand could touch 100 Terawatt-hour or about 5% of the total electricity demand of India by 2030.