Interview with Mr. Ruchin Kumar, Vice President, South Asia, Futurex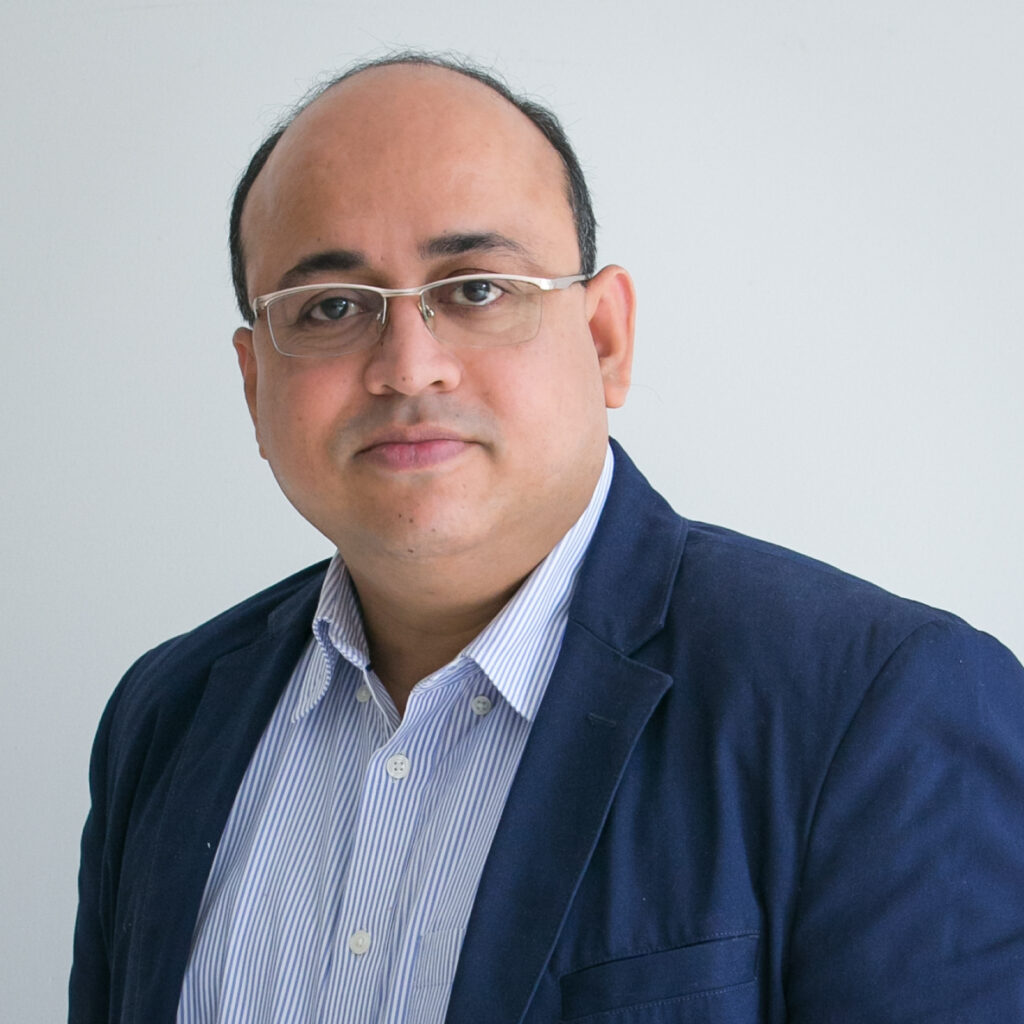 Futurex is the only company to offer cloud-based hardened enterprise-class data encryption solutions locally in the South Asian region. Futurex Cloud HSM solutions help organizations migrate their aging cryptographic infrastructures from end-of-life legacy solutions. Customers can access a FIPS 140-2 certified, cloud-based cryptographic infrastructure in India to fulfil regional data residency and other compliance mandates at better ROI compared to similar setup on-premise. The company offers this service through its 13 PCI-certified data centers worldwide, making it easy for customers to scale their cryptographic infrastructure globally on demand.
In India, Futurex has its data centers in Mumbai and Hyderabad. Customers accessing the services via its local data centers gain a competitive edge due to faster data processing and transaction speeds.
1. Please share something about your company and its vision.
Since its foundation 40 years ago, Futurex's guiding principle has been innovation. What does innovation mean to us? It means that we design and manufacture the cryptographic solutions that the industry needs in order to advance.
a cryptography company, we have to protect our own sensitive data as well as that of our clients using managed services. This makes us our own customer, so to speak. Being able to see things from our customers' perspectives helps us come up with new solutions and tools that make things easier for them. Our Solutions Architect team works closely with customers before, during, and after deployment and integration of new solutions, so we get an in-depth look at both the challenges customers face, and the types of solutions that work best.
2. Please overview the data protection requirements and its market.
As long as organizations have sensitive data to protect, hardware-backed encryption will be in demand. This goes beyond encrypting SQL databases or issuing digital certificates to authenticate employee workstations. Many organizations are developing applications that use encryption in some way, be it to protect customer payment data or personally identifiable information (PII), or as part of a larger service. These organizations greatly benefit from cryptography providers that offer them convenient options for deploying cryptography, or that enable the organization to offload its cryptographic infrastructure to the cloud. To that end, Futurex has not only been refining and extending its hardware solutions, but developing new cloud services as well.
Historically, the payments industry has always had a unique and pressing need for strong cryptography. After all, protecting customer data from cyberattacks helps organizations maintain customer trust, which is foundational to any enterprise. Using PCI-validated solutions helps organizations in the industry meet compliance requirements and ensure the trust of their partners and customers.
3. What are the challenges in this industry?
The ever-rising tide of cyberattacks continues to be a challenge for almost every industry, but, uniquely, this challenge is exactly what a cryptography provider like Futurex sets out to address for other organizations. When organizations report lengthy implementation times and difficult integration problems, we look at that challenge as our next area of special attention.
For organizations who use cryptography, staying in compliance can be a challenge. Especially given that compliance requirements are subject to change. As technology continues to advance, so do the regulations surrounding its use. For example, PCI is expected to update its requirements on key injection, meaning that organizations performing that operation will need to find solutions that support the newest PCI regulations. The second half of the previous sentence hints at the solution to this challenge, which is to find a cryptography provider who can offer solutions with a high level of compliance to keep your organization in the clear without a lot of additional effort.
4. How does Futurex help organizations to secure their information?
Futurex develops and manufactures cryptographic hardware and cloud solutions to address a wide variety of use cases. We provide hardware security modules (HSMs) to perform encryption, key management, PKI and CA, infrastructure management, cloud key management, and much more. We work with organizations directly to help them find the cryptographic solutions they need; we also work with a network of trusted distributors and solutions providers all around the world who connect organizations with our industry-leading solutions.
Our approach is to meet every organization on its own terms. When everyone is working to deliver unique products using different applications hosted in specific infrastructure, there's no sense in approaching things in a templated, one-size-fits-all manner. We like to be flexible and agile so our clients can be as well.
5. What are your products and its key features?
Futurex designs, develops, and manufactures HSMs, key management servers, cryptographic infrastructure management tools, and cloud-based cryptographic services for anyone to use. Some of the things that make us stand out from other cryptography providers are:
Our products have an inherently higher level of compliance. This is backed up by our constant development of new software and firmware that keeps them in compliance over time.
All of our on-premises services are available in our VirtuCrypt cloud platform.
We operate data centers all over the world. As a result, our cloud platform offers low latency, high availability, and compliance with data localization requirements.
Our key management solutions store encryption keys in PCI and FIPS-validated hardware for maximum protection.
6. With the software content of cars increasing, what do automotive players need to know about?
As those in the automotive industry are well aware, there is a lot of overlap between automotive and the internet of things (IoT). Modern vehicles use IoT-connected devices for advanced telematics, vehicle diagnostics, and automatic safety features. It's important to protect IoT devices with digital signatures and public key infrastructure (PKI) solutions. That way, the network they're a part of is harder to compromise. Electric vehicle charging stations can be a target for cybercriminals, so it's important to deploy cryptographic solutions which protect them, too.
7. What are your solutions to address automotive cybersecurity threats?
Futurex offers both hardware and cloud-based PKI and certificate authority (CA) solutions to help protect IoT networks, connected hardware, and charging infrastructure. Our solutions scale at the enterprise level, making them easy to deploy for manufacturers.
8. Can you share the automotive cybersecurity market and its future growth?
There has been interest among manufacturers in using private 5G networks for better connectivity, so we expect there may be an increase in demand for 5G security. As always, digital certificates and signing operations will remain a simple and highly secure way to protect the IoT devices used to create a safe and convenient driving experience.