By Mark Patrick, Mouser Electronics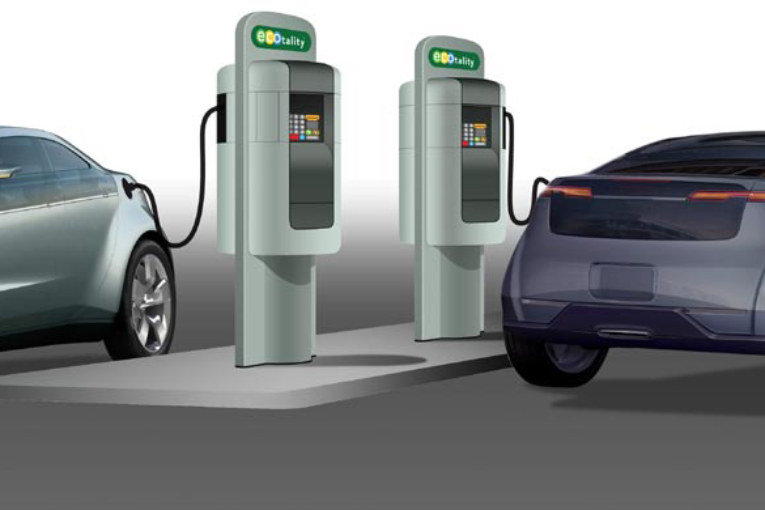 Electric vehicle (EV) uptake is gaining ever greater momentum. If society is to fully embrace an EV-based future then it is vital that the supporting charging infrastructure is in place to keep up with rising demand. This is clearly not without its challenges though.
Although EVs still only represent a fraction of the vehicles currently in use around the globe, the tide is set to turn very much in their favor over the course of the next decade. Continued reliance on internal combustion engine based vehicles will no longer be applicable. A report by analyst firm IDTechEx shows that plug-in EVs constituted $55 billion worth of annual sales revenue in 2020. It has made projections that this figure will be almost an order of magnitude higher by the end of the decade (reaching $502 billion annually in 2030). China is the country with the most actual EVs in operation (with over 4.5 million registrations in total), while Norway has the greatest percentage (at around 75% of its new automobile sales). It must be acknowledged though that if the number of EVs present on our roads by the end of this decade are to be given adequate support, then there needs to be a larger scale roll-out of charging infrastructure.
Dynamics Driving EV Adoption
IHS Markit estimates that by 2030, 23.5 million EVs will be sold annually (equating to almost 27% of all new vehicle sales). The impetus behind all this is originating from a number of places. Limited available oil reserves being one factor here, with increasing concerns about the impact of carbon emissions upon the environment and how air pollution is affecting people's health being two notable others. The availability of higher performance options has also influenced the securing of greater EV uptake in recent years, with the Tesla Model 3 being the most popular EV in terms of unit sales in 2020 – over 365,000 of them being sold worldwide that year, according to data published by Statista.
China is very much leading by example, providing other economies with a template for them to follow. The Chinese population has the greatest access to EV charging points. Recent figures compiled by the Electric Vehicle Charging Infrastructure Promotion Alliance (EVCIPA) suggest that there are now over 930,000 public charging piles installed across China, as well as a further 700 battery swapping facilities in operation. That is almost 10x the figure of the country with the next most charging points (which is the USA).
Addressing the Factors Holding EVs Back
Though governments have objectives to reduce carbon emissions and tackle climate change, consumers need good reason to embrace the EV culture. They will not migrate to EVs unless there are tangible benefits in doing so. They will need to be confident that such a decision does not leave them worse off. Firstly, the costs involved must not be judged as being prohibitive. Secondly, EVs will need to be as straightforward for them to use as their current internal combustion engine cars – and this is why ensuring that charging is not an inconvenience will be so important.
Let's look at the costs involved first. From a customer perspective, it must be acknowledged that EVs are still relatively expensive in comparison to equivalent internal combustion engine vehicles. As the volumes involved increase, then prices are certain to drop, but we are still to reach that stage. Rising oil prices will contribute, to some extent, to a levelling of the playing field in the coming years – since EVs day-to-day running costs are already a lot lower, and further difference here will compensate for the higher capital costs. Likewise, the inverters employed in EVs are going to get smaller and less expensive over time, allowing vehicle price tags to become more financially attractive. The operational lifespans of the batteries and inverters will also increase, meaning that EVs will not need to be replaced as often (again helping the total cost of ownership associated with them to be lowered). Economies of scale will eventually kick in, with greater volumes of EV shipments resulting in a lowering of prices, and everything snowballing from there. Government programs, such as financial incentives for consumers to scrap their current vehicle in favor of an EV, will provide the stimulus needed to get this started.
In addition to affordability, the other worry for car drivers who are contemplating shifting to EV usage, is that they won't be able to find somewhere to recharge their EV when making longer distance journeys. This is commonly referred to as 'range anxiety'. As the distance that EVs can travel has been extended (thanks to inclusion of energy higher density batteries and more efficient powertrains), and the number of charging stations implemented has increased, the concerns of this kind have subsided a little, but if widespread EV adoption is to be secured this needs to be addressed fully. There are two obvious ways of alleviating range anxiety. The first of these is by extending the distance that EVs can travel. This can be achieved by lowering EV weight, boosting battery capacity, and making powertrains more efficient. Though early incarnations could only manage distances of 150km, thereby limiting them to relatively small trips, the latest EV models are capable of covering a lot more ground. Some can now claim ranges of as much as 550km.
Ongoing progression of the battery technology will certainly enable energy storage capacity to be increased. Alongside this, the use of wide bandgap (WBG) power switching technology is set to elevate the voltage levels in EV powertrains. Existing 400V powertrain designs are already starting to be replaced by 800V ones. One upshot of this is lighter, more efficient vehicles can be produced, with the distances travelled between recharges being lengthened. Another is that the charge times supported may be shortened.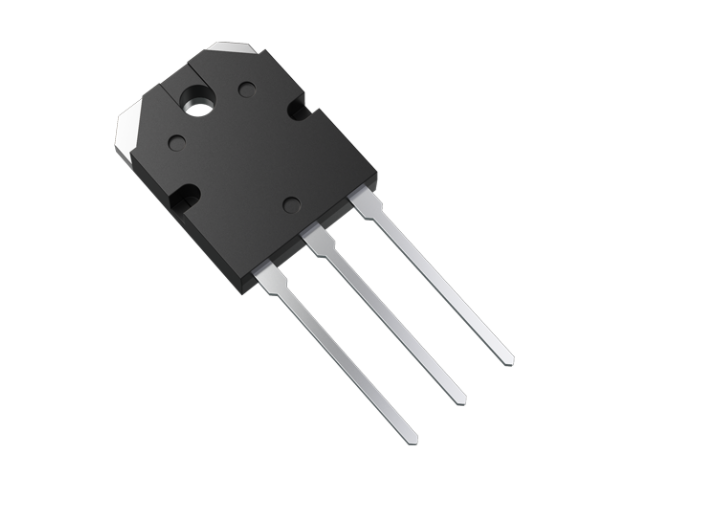 Highly suited to implementation in next generation in EV charging infrastructure with heightened voltage levels, Toshiba's TW070J120Bis a 1200V-rated N-Channel MOSFET. Based on silicon carbide (SiC) technology, this WBG power switching device has an ultra-low on-resistance of 70mΩ that minimizes power losses. It supports 50kHz switching frequencies and can deliver 98% efficiency levels.
Another potential worry that must not be overlooked is that queues could build up at peak periods because of the time that it takes to replenish EV batteries. While petrol stations have a rapid throughput, with customers refilling their vehicles and then leaving in just a few minutes, EV charging stations will see customers there for quite a bit longer. This is why the supplanting of conventional charging outlets with fast, high-current ones will be pivotal. Even then it will normally take 20-30mins for charging to be carried out. It is therefore important that there is far better outlet availability at charging stations than conventional car petrol pumps, so more customers can be attended to at any given time.
One final point that needs to be given consideration is the robustness of the grid itself. As the volumes of EV customers increase, the question will be whether the electricity distribution network can provide adequate support or will the strain potentially become too great. If, as the scenario that International Energy Agency (IEA) frequently refers to, where 75% of vehicles are electric by 2050, then they could require in the region of 900TWh on a daily basis. That is a huge amount of electricity needing to be delivered. At the same time as EV popularity is rising, there is also a shift underway from use of power stations fueled by oil and gas. Instead there will be greater dependence on renewable energy resources in the future. As we will see in the next section, this brings major challenges with it.
Aligning EV Charging With Renewable Generation
If EVs are truly to be considered green, and contribute to the carbon emission reductions needed to stem global warming, then the electricity they use cannot come for generation sites that are powered by fossil fuels. Hence, the electricity will need to be generated by renewable resources. The problem with this is, of course, that solar plants and wind farms are prone to significant daily and seasonal fluctuations in their output (depending on the external environment). Measures will therefore need to be put in place to ensure that the grid supply can keep up with the demands being placed upon it.
Access to battery banks will allow energy generated by renewable resources to be accessed at times of peak consumption (thereby covering any shortfall in generation capacity at that time). The batteries of EV themselves could have a part to play in this, providing energy storage reserves when connected to the domestic mains. Implementation of bi-directional charging architectures will mean that, in addition to drawing current from the mains supply, there is the prospect of EV batteries injecting stored electricity back into the grid for load balancing purposes. EV owners could gain revenue from their utility company and, in the process, offset some of the initial expense of buying the vehicle.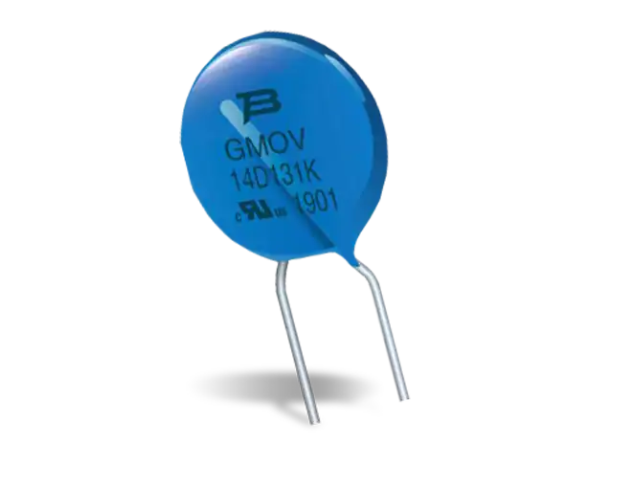 With high-power load switching happening on a regular basis, there will be the risk of high-speed voltage transients appearing in EV charging equipment – which means that superior circuit protection mechanisms will need to be employed. The Bourns Hybrid GMOV is specifically optimized for such equipment, protecting electrical circuitry from voltage transient surges. Supplied in a 14mm x 20mm sized package, this integrated solution is more convenient and reliable than conventional discrete alternatives. It features a compact gas discharge tube and a metal oxide varistor.
Conclusion
The automotive industry is now committed to a future where EVs will be the dominant force. However, it would be unwise not to recognize that there are still substantial obstacles to overcome. By raising powertrain voltages to extend the range that can be travelled between recharges, along with increasing the density of public charging points that drivers can make use of, it will be possible to make EVs more appealing to the car buying public. Simultaneously, fundamental changes to the supporting electrical distribution architectures will need to be undertaken.