The JBC Compact stations bring together the Control unit, the Stand and the Tip Cleaning System in the same equipment.  By using the JBC Exclusive Heating System, these stations work with a specific tool to optimize the thermal performance in any soldering or desoldering job.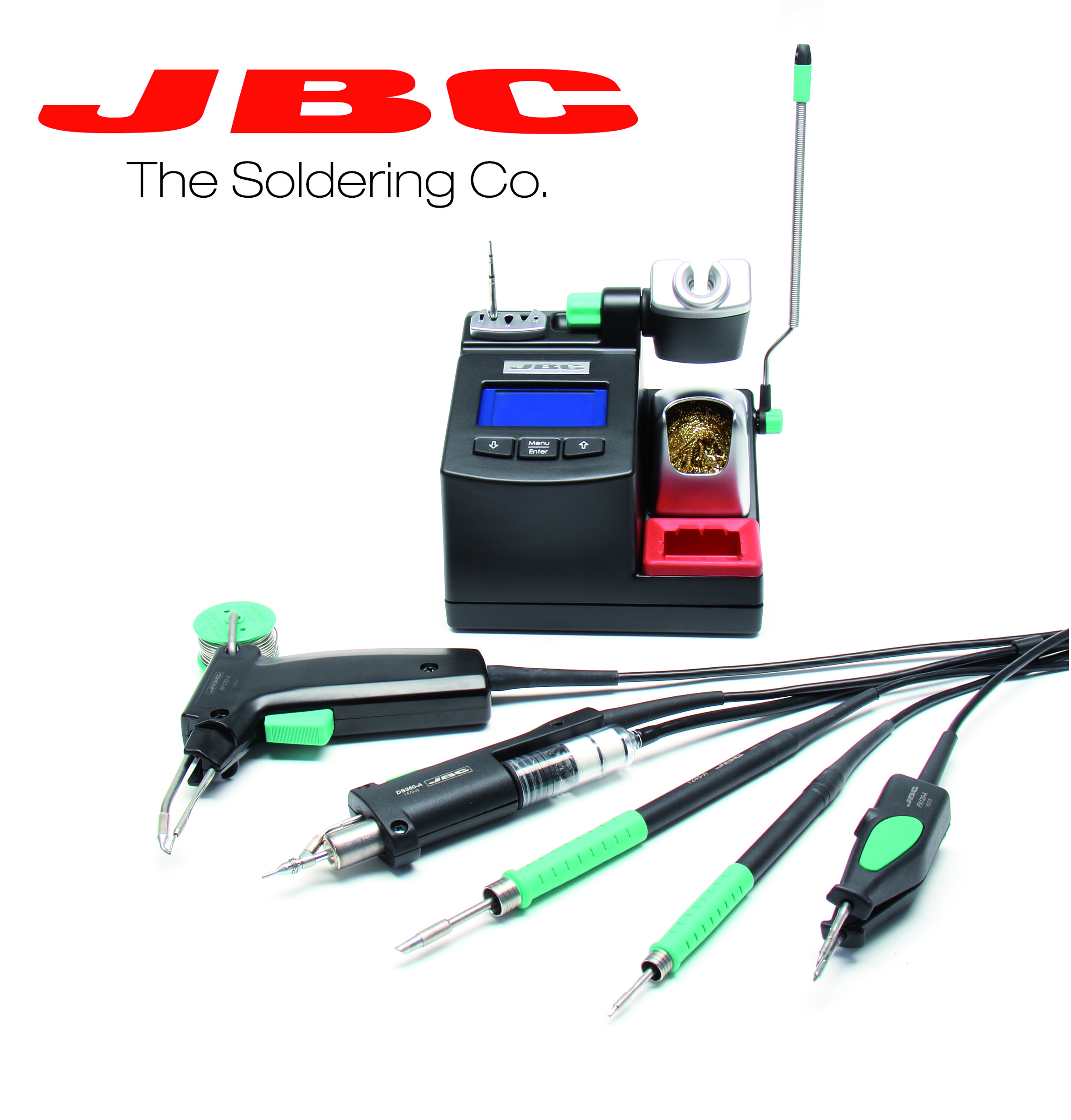 Process control
The User Friendly Menu allows you to personalize over 20 parameters to help manage the soldering process. Set temperature limits, check usage counters, lock the station with a PIN or program Sleep & Hibernation features.
Intelligent Heat Management
The stations incorporate the Sleep & Hibernation features that lower tip temperature when the tool is placed on the adjustable stand.
Communication Station-PC
As a result, a JBC tips life lasts up to 5 times longer than other brands.  JBC wants to take you beyond the station via an USB connection to your computer. You can update station software, create graphs of the soldering process and manage or monitor parameters via your PC.
Quick tip changer
Save time and increase productivity by using the quick cartridge changer. Simply insert the cartridge, remove it and introduce a new one without having to turn off the station. This means you can work on different soldering jobs at the same time.
Tip Cleaning System
With the most complete cleaning system you can safely choose from 3 methods depending on the necessity: metallic wool, sponge or metal brush. With the integrated wiper you can remove excess solder by gently tapping.
Visit: www.jbctools.com