The remote-controlled robotic cleaning machine comes equipped with the most advanced technology-abled features designed to eliminate safety hazards experienced by cleaners across India
Ensures speed, safety, uniformity, and efficiency to the overall cleaning process of the high-rise towers at a much lower cost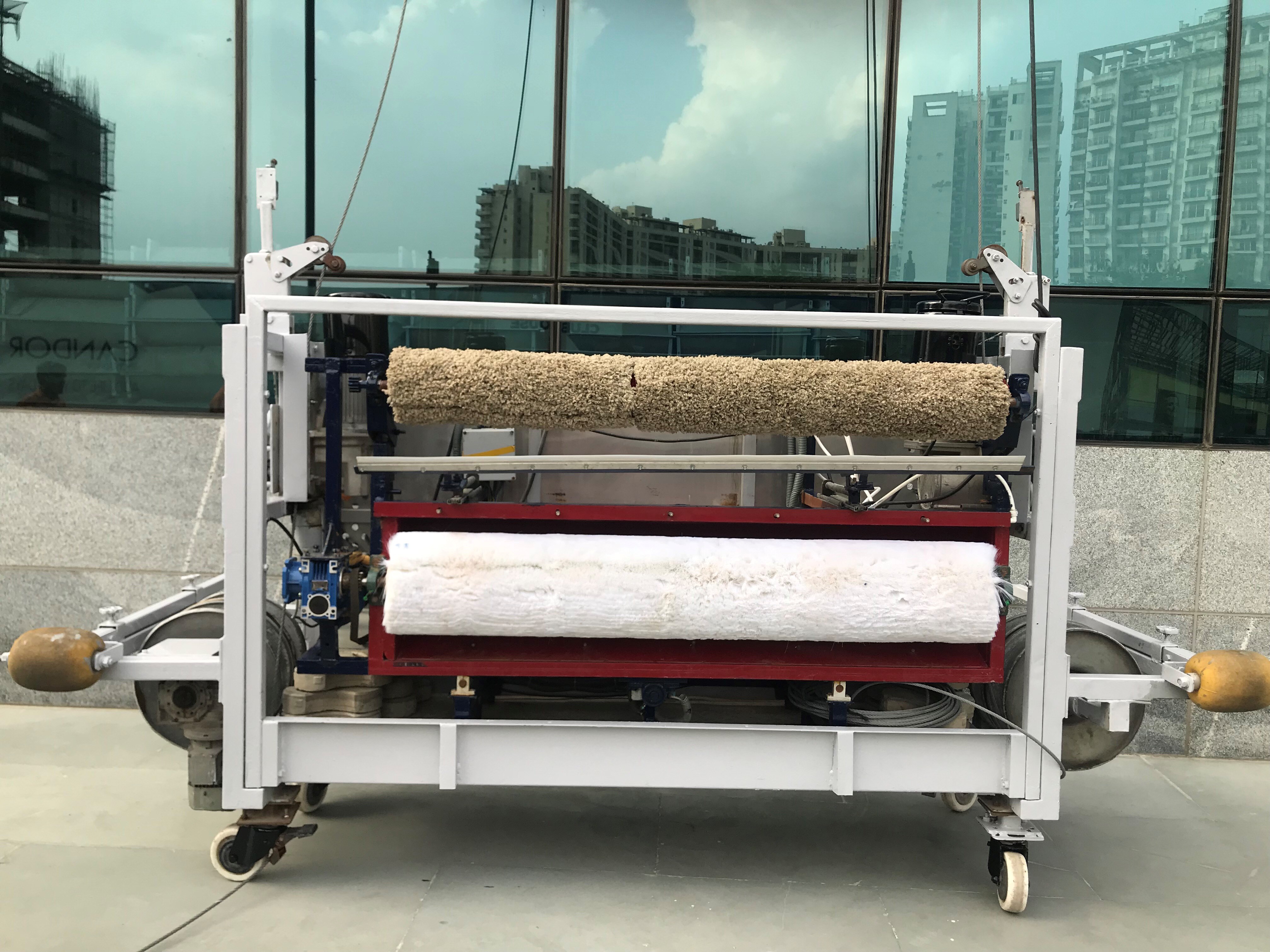 October 2019: In a recent development in the facility management domain, Candor TechSpace, the leading provider of IT/ITES office spaces, has launched its first-of-a-kind, in-house innovation – Smart Spider. Patented and pioneered by Mr. Baljit Singh, Vice President, Operations Brookfield Properties, the latest innovation by the WorkSpace Provider with an operational area of 13.87 million sq. ft- is the first compact, light-weight, and remote-controlled robotic façade cleaning machine, which is manufactured in India and will be a part of Candor's existing suite of assets.
 Aligned with the government's Make in India initiative, the revolutionary Smart Spider is a breakthrough in the facility management industry, which will add efficiency to the overall cleaning process and eliminate human risks in all respects. The entire cleaning process is controlled and managed by a wireless radio signal-based remote station that oversees the movement and operation of the Smart Spider. The station also monitors and supervises the machine by leveraging a high-resolution PTZ camera.
The remote-controlled machine comes equipped with the most advanced technology-driven features, comprising relevant cleaning equipment such as bristle roller, nozzle sprayer, water pumps, and forward & reverse mechanism, among others. Smart Spider is also capable of retrofitting to existing cradle platforms in addition to offering a wide range of benefits from all-weather availability to privacy for the occupants. By leveraging this state-of-the-art innovation, Candor TechSpace reaffirms its commitment to delivering smart, sustainable, productive, resilient and future-ready workplaces.
Shantanu Chakraborty – Senior Vice President, Brookfield Properties said, "We at Brookfield Properties strongly believe in the practice of innovation at work. Through our distinctive approach of Place Making with the integration of technology, sustainability and new design thinking we keep our properties at the forefront of innovation and elevated workspace experience – benefiting not only our tenants and business partners but also the communities in which we operate. Smart Spider is a welcoming innovation for the entire facility management industry. This will help address multiple challenges related to cleaning high-rise buildings. Being the first privileged user of Smart Spider, we are glad to inform you about the machine's successful pilot run. As of now, we will be using it for our in-house needs. We believe this will help strengthen our operational capabilities and enable us to deliver better results in the near future."
Mr. Baljit Singh, Vice President Operations Brookfield Properties said, "I have always sought to leverage the latest tech innovations to address industry challenges. As a part of Brookfield Properties' India operations team, I am committed to the long-term vision of developing and transforming India's commercial real estate landscape. The Smart Spider is a culmination of that vision and is a positive step towards enabling a safer and more efficient workspace – not just for people working inside the building but also outside it. I firmly believe that, with innovative solutions such as Smart Spider, we can further accelerate the industry's growth and help it achieve newer heights."