Founded in 2017 by Rohit Kochar, Bert Labs is a deep tech company solving some of the pressing challenges by ensuring efficient use of available resources through its patented AI-IoT technologies. As per the company, it has proven solutions in the space of efficiency improvements in energy, production, and supply chain across industrial and commercial establishments.
Through its proprietary, "Bert Platform Solution", the company focuses on efficiency improvements in energy, production, supply chain planning & logistics, along with reduction in carbon footprint. It is eyeing expansion of its innovation, product, platform portfolio and growing its global footprint.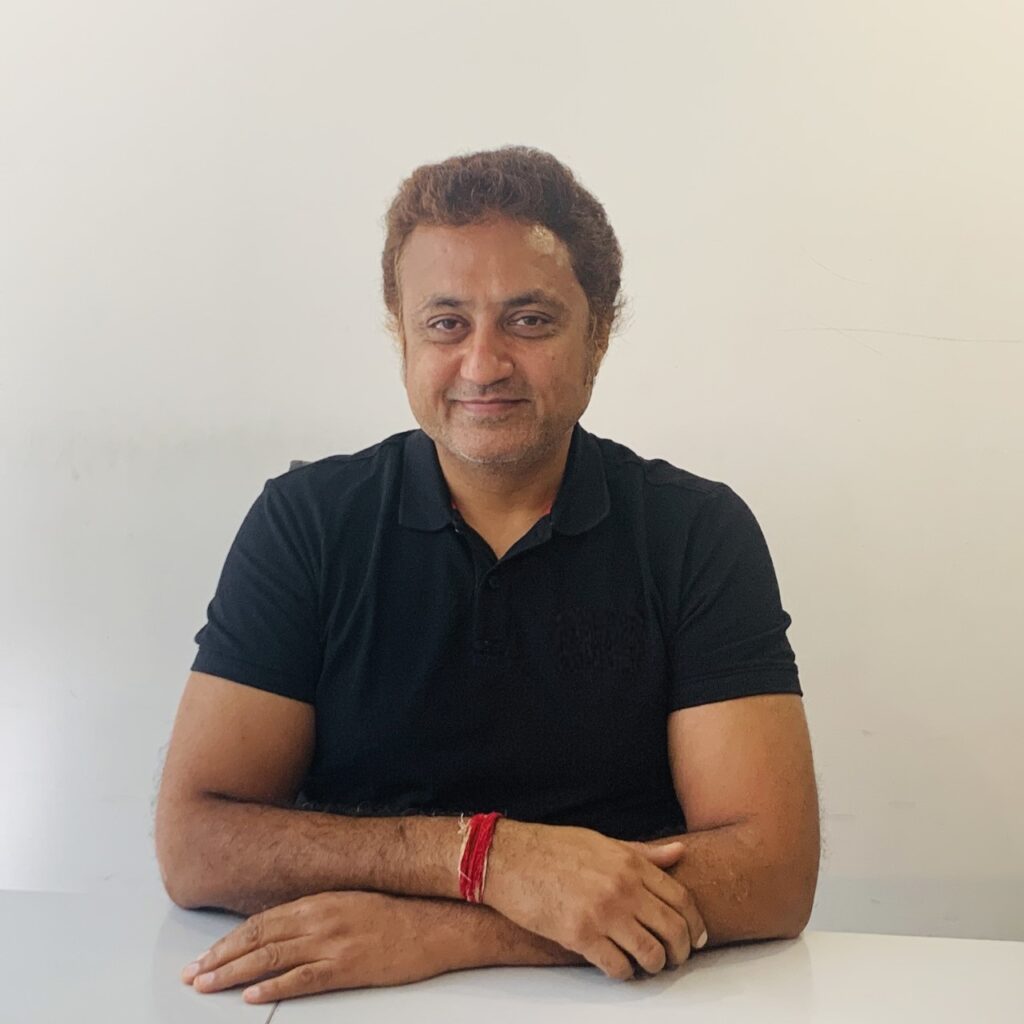 In this exclusive interview, Rohit Kochar, Founder CEO, and Exec Chairman, of Bert Labs shares his insights on company products, technology advantages, key markets and his thoughts on AI-IoT technology. He also talks about career opportunity in this sector.
1. Please tell us a little bit about Bert Labs and the vision behind founding.
My experience with large international companies has spouted interest in me to build an institution from India. I built my career with GE and American Express, before moving to senior leadership positions in global companies. My professional journey pushed me to take risks, think beyond my abilities and do something more everytime. Over a period of time, I realized that there is lot of entrepreneurial ability within me, and I wanted to leverage on this by starting a company and then building it up.
I was singularly able to concentrate towards my work, hard work was my armour, which indeed helped me to become a CEO before 30 and by the age of 37, I had built professional services as a CEO and worked with – high growth, high profitability, high valuation companies and businesses. I decided to give up the cushy corporate career to give wings to my entrepreneurial journey.
India and Indians are very good at Information Technology (IT) or software, however, we haven't been able to develop the culture of research and innovation, so that became one of the tenets on which I wanted to pursue my entrepreneurial journey in terms of technology led problem solving product platform.
My entrepreneurial idea germinated from my personal experience with my father. He went through lot of serious ailments. So that helped me zero down on my interest, to sense-connect-act. And that is how I started. I began thinking on how I can scale this up to other industries, that is where the focus on energy efficiency improvement started. The space was evaluated, and different aspects of energy generation, energy distribution and energy consumption were mapped. For the last five years, Bert Labs has been helping clients achieve their sustainability goals, capital efficiency goals and bring-in the direct impact on profitability.
2. Please share your company product details and technology advantages?
At Bert Labs (www.bertlabs.com), I've built Artificial Intelligence – Internet of Things (AI- IoT) powered Platform Solution for energy efficiency improvement & production efficiency improvement, for factories, manufacturing plants, production facilities, R&D facilities and commercial buildings in FMCG, pharmaceuticals, cement, automobile, and other heavy engineering industry verticals in developed & developing markets and for supply chain planning & logistics efficiency improvement. Bert Labs was founded in 2017, growing @500% year-on-year to become US$ 1Billion revenue company leading to U.S IPO in 2025-26.
Bert Labs Technology Platform is bringing an average of 52% Energy savings and reduction in carbon footprint across all the blocks at Unilever House (HO of HUL), when compared with previous week operation in similar weather conditions, over & above Building Management System (BMS), Demand Flow & Air Flow Optimization, energy efficiency improvement solution from another Global Technology Giant.
This is a landmark AI-IoT execution of this scale, size & complexity in Unilever eco-system, in India, in the world; with 1000+ IoT devices (Bert Maximus), integrating with the other platforms, Bert Qrious, Bert Nova and Bert Optimus, executing 360 degrees fully automated controls over 600 equipment in this 1million sq. ft. office building, housing 3000 people.
Bert Labs is aiming to build very strong IP portfolio, at least 4-5 patent filings every month and 50-60 patents every year, in U.S, Europe, India.
Bert Labs Products & Solutions: The Bert Platform Solution is a proprietary, patented AI–IoT powered, 360 degree, fully automated, integrated Control solution, where Bert Maximus – Bert Qrious – Bert Nova – Bert Optimus work seamlessly with each other.
Bert Maximus is suite of 7 proprietary, patented IoT devices, which gives Bert Platform Solution the ability to real time sense and control.
Bert Qrious is proprietary, patented IoT powered Wireless Sensor Network, with several salient features, like data security and remote software updates. Bert Qrious gives The Platform Solution the ability to real time transmit data.
Bert Nova is proprietary, patented Distributed Computing, Microservices Platform, which gives Bert Platform Solution the ability to store Big Data, Process Data and real time compute on Data from public Cloud (Microsoft Azure, Amazon AWS, Google Cloud), on-premise server, Edge Device (Bert Aksh).
Bert Optimus is the brain of The Bert Platform Solution, with proprietary, patented Multi-Agent Deep Learning & Reinforcement Learning Hierarchical Platform, for real time computation and control commands to be sent to Bert Qrious – Bert Maximus, to actuate controls at Process Line/Utility Equipment & Machines, to bring a) 20%+ Energy Efficiency Improvement for manufacturing plants and commercial buildings, b) 3%+ Production Efficiency in Process Lines, c) Improvement in life of Process Equipment by 2 years, d) Supply Chain Planning and in-bound & out-bound logistics Efficiency resulting in 5% reduction in freight.
3. How is AI IoT powered technology reshaping the economy and what is your role?
AI-IoT powered technology is changing the way we live our lives and the way we operate at our workplaces. Bert Labs role is transformational for corporations and governments in their strategic goals, includes Sustainability, ESG, Reduction in Carbon Footprint, Production Efficiency and Quality Improvement and finally Capital Efficiency.
Sustainability: 'Energy saved at one place is energy consumed at another place.' Bert Platform Solutions helps world's energy guzzlers which are manufacturing plans to save on both power and fuel consumption by making the complex manufacturing process line, process equipment and utility equipment operate at very high level of efficiency impacting lesser consumption of energy for the same output of the final product, this in turn leading to reduction in CO2 emissions and therefore helping enterprises and governments achieve their zero carbon and carbon neutrality goals.
Production Efficiency and Quality Improvement: Bert Platform Solution focuses to bring in efficiency in production process and operations of process equipment and utility equipment therefore, it helps in higher productivity and quality of the finished goods with lesser raw material and consumables, lesser people, and bringing down the plant maintenance cost.
Capital efficiency: The above two impact enterprises and governments leads to higher utilisation of capital raised and deployed having direct impact on these companies profitability.
4. How is the growth of AI –IoT technology in India? Which are the key markets?
The growth of AI-IoT technology and Bert Platform Solution in India is exponential, considering,
India being the mass global supplier of Talent
India being the second largest free market in the World after US
Support of Indian governments at federal and state level to support and fuel research & innovation.
Bert Labs is aiming to grow at 500% YoY while solving, complex problems in the industrial belt in cement, chemical, pharmaceuticals, automobiles, FMCG, preparing Fortune 500, large and medium size enterprises for the future through business transformational growth.
Bert Platform Solution establishes closed loop fully automated integrated controls in manufacturing plants of the above industry verticals where, Bert IoT infrastructure (Bert Maximus & Bert Qrious) does real time sensing and transmission of variety of data points and Bert Nova – Bert Optimus (Bert Distributed AI Computing Platform) does all the real time learning and implementation of these learnings for fully automated controls for multiple outputs. Through this Bert Labs is seeing manufacturing ecosystem free of human expert interventions.
5. Can you please share your growth rate and future insights?
Bert Labs is aiming to grow at 500% per cent YoY over the next 4 – 5 years to be a billion US dollar revenue company, leading to US IPO by 2025-26.
The above growth around 80% of it by US, UK/Europe/ Middle East and the remaining 20 cent will come from India.
Similarly, 70 per cent of the above growth, will come from manufacturing ecosystem and the remaining 30 per cent from commercial buildings.
6. What are your marketing plans and strategies?
At Bert Labs believes-in, it is important to reach the right people with the right messaging. Most customers (clients and investors) are CXO level, who is not consuming the regular media channels. Business to Business connects (B2B) are very important. WOM – strong case studies and references are need of the hour. Being part of the relevant communities, to identify with NASSCOM, UN Global Compact –to bring in credibility to what we are doing will take us to the places where we want to reach in this journey. Being in industry specific publications, thought leadership articles, long format stories is what we are concentrating now. We also believe in connecting the prospective talent through Social Media posts on employee engagement, keeping the channels open for connect.
7. Please tell us about your leadership team, workforce and R&D work?
Rohit Kochar is the Founder, Chairman & CEO of Bert Labs. He has around 25+ years of experience of building high growth, highly profitable, high valuation global companies, and two of them valued at US$1.5billion and US$1.8billion, respectively, at the time of investor exits. He had been the President & Board Member of HOV Services (Apollo Global Management Company), CEO & Board Member at Macmillan, Managing Director at RR Donnelley, Managing Director at Hays PLC, Vice President at General Electric, and Vice President at American Express Bank. Senior Advisor/CEO-in-Residence with U.S based Private Equity Investment firms, the likes Veronis Suhler Stevenson, The Gores Group, H.I.G Capital, The Jordan Company, TPG Capital, Partners Group, Genstar Capital; evaluating U.S, UK/Europe, India/Asia based technology companies as part of his entrepreneurial Management Buy-in pursuit.
Bhavana Mittalis the Executive Director & Chief Growth Officer at Bert Labs. She has 25 years' experience, spanning across media and creative agencies, Consulting, MNC, FMCG, and Indian business conglomerates. Her last corporate role was as VP & Head of Media and Digital, RP Sanjiv Goenka Group. She has worked in Business Leadership roles in Marketing with Accenture, GSKCH and Reckitt, and advertising agencies like Group M, IPG, McCann, etc. Also have been a speaker at various industry forums.She has also won several International Awards, which includes CMO Asia/ World Women Leadership, 50 Most Influential Digital Marketing Leaders 2017 by CMO Asia, DMA Asia Marketing Influencer 2018, Global Young Leader 2019 by the Global Youth Marketing Forum, Social Samosa's Top 50 Social Media Superwomen 2018 and 2020, 100 Smartest Digital Marketing Leaders for 2019 and 2020 by the World Marketing Congress, Global Woman of Worth 2021 and Global Woman Achiever 2022 by World Women Leadership Congress, and 3rd Aadhi Abadi Award 2011, a platform to giving recognition to women who have achieved success in their respective fields and emerged as a role model and inspiration to others.
Bert Labs strives to get the best of talent in each technology vertical, strong on capabilities and value systems, to build domain expertise, step up from their past experiences, for example, finance person heading corporate finance, investment, human capital and projects and PR person moving into marketing and communication.
8. Any comments for engineering skill in India and what message you would like to share with them?
This has been the challenging aspects of building Bert Labs, to understand the current capability of the individuals and scale it up with new challenges. The technology aspects, the current need of work, and the employability must be in line with the AI/ ML and IoT work requirement. Bert Labs is here to inspire the younger generation to look at the big picture and help in innovation. Innovation takes time, patience, perseverance, sacrifices and postponing your gratification for a later date.
Younger generation come with a very short horizon or shorter attention span. We believe, problem solving through innovation will make the difference. It becomes the fundamental theme towards inspiring and then to execute, which is done daily and consistently. Achieving major milestones and then final goal of solving complex problems through Bert Innovation. At times you know larger goals need to be broken down into very small goals which have visibly very achievable goals.
9. What characteristics does a person need to begin (or advance) their career in AI-IoT?
An Artificial Intelligence (AI) Internet of Things (IoT) platform solution company requires highly talented, passionate employees to work on the edge of innovation. A potential candidate needs to be assessed at multiple levels for employability and the skills for the work eligibility and most importantly, alignment with the company's value systems.
To work in this high-octane environment, a candidate must be an independently driven person who is good at coding. He/she should do the work with minimum supervision and adept at scientific methodologies, find the problem, research on solution, and provide a fitting solution. As this area is ever evolving, one must keep updating and learn new things as the demand rises. Research on the subject and ideating is an essential skill and one develops it over the time.
Strong logic and problem-solving mindset or approach since most of the problems we are trying to solve are first time in the world and there is no reference point where one can check in Google and build a solution.