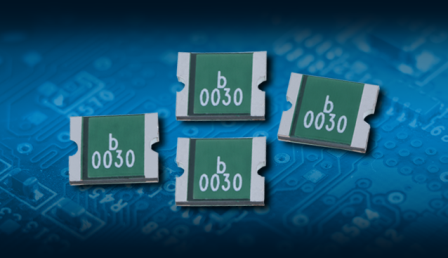 Bel Fuse-Circuit Protection, a Bel group company (NASDAQ: BELFA and BELFB) and premier global manufacturer of fuses, announces their latest surface mount resettable PTC fuses, the 0ZCN Series, which are solid state 2016 chip size fuses, with a faster time-to-trip than standard SMD devices. The 0ZCN Series is designed for low voltage (≤ 60 V) applications where reset and flexibility in the selection process is desired, such as automotive and Ethernet applications.
Bel's 0ZCN Series fuses have an operating (hold current) range of 300mA – 2A, a maximum voltage of 6 – 60 V DC, maximum current of 100 A, and an operating temperature range of -40°C to 85°C. The 0ZCN Series fuses are TUV certified (Std. EN60738-1-1) and UL Component Certified (Std. UL1434), as well as RoHS 2 compliant, lead free and halogen-free.
Advertisement

As an authorized distributor for Bel, Heilind Asia provides Bel's products and also value added services. Heilind Asia supports both original equipment and contract manufacturers in all market segments of the electronics industry, stocking products from the industry's leading manufacturers in 25 component categories, with a particular focus on interconnect, electromechanical, fastener/hardware and sensor products.