Avnet, a leading technology distribution and solutions provider celebrated its 25th anniversary in India and discussed their latest innovations for 5G infrastructure, EV and aerospace & defense sector for its growth in coming times to the media at their Bengaluru office. Avnet has served customers' evolving needs for an entire century. Avnet supports customers at each stage of a product's lifecycle, from idea to design and from prototype to production. Avnet's unique position at the center of the technology value chain enables it to accelerate the design and supply stages of product development so customers can realize revenue faster. Decade after decade, Avnet helps its customers and suppliers around the world realize the transformative possibilities of technology.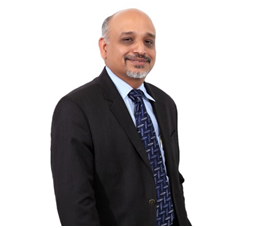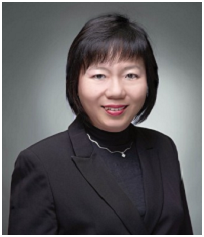 Avnet is working closely with suppliers and customers, at component, module and system levels, to accelerate the development of EVs in Asia," said Tan Aik Hoon, Regional President of Avnet South Asia, Korea and Avnet United. "EVs are no longer an emerging market, but rather a market inevitability. In view of the fast-dwindling/depletion of fossil fuels and escalating environment pollution concerns, many nations have already set deadlines for discontinuing the manufacturing of internal combustion vehicles, and Asia is expected to lead the global shift to carbon-neutral mobility. The future of cars is clearly electric, and we are racing to meet it head on. From software and Cloud solutions to high-performance BMS and charging stations, we are developing solutions for every step in the value chain."
The company has played a hand in this transformation and is known to have assisted Indian inventors in transforming today's concepts into tomorrow's technology. Avnet India is also involved with the Electric Vehicle (EV) ecosystem where the company develops the charging infrastructure as part of its service offerings.
According to Suresh Kamath, Managing Director, Avnet India, "We are proud to have been a part of India's journey since 1998. We have helped Indian companies develop world-class products, and provide design and engineering services across a wide range of industries, including automotive, industrial, telecommunications, as well as Aerospace and Defense," he mentioned. He committed to continue supporting India's innovation ecosystem in the years to come".
He explained, "Electric Vehicles (EV) are the center of attraction for all nowadays. The Indian market is an attraction due to its huge consumer base for all manufacturers and service providers. The market has its own characteristics and diversity which is a challenge as well as an opportunity for this sector".
Speaking on the challenges he said, "The EV charging infrastructure is the backbone of its growth. Infrastructural issues stand against India's quest for full EV adoption. EVs require different charging and maintenance infrastructure than traditional ICE vehicles because of the differences in engine and other working parts. But India's current charging infrastructure may not be enough to handle the increased demand for EVs".
Avnet operates seven research and development labs across Asia, including a facility in India where they have invested over 250 thousand dollars. Srinivas Sikha, the Associate Director of Design Services, gave us a guided tour of their Bangalore lab. During the tour, we were introduced to their past innovations, such as keyless entry systems, smart electric meters and dashboards tailored for electric two-wheelers. Notably, Avnet claims to offer this lab to startups for testing at a reasonable fee. In regard to smart electric meters, Suresh Kamath mentioned that discussions are underway about privatizing the management of smart electric meters in some parts of the country.