As the electronic content in vehicles increases, demand for automotive sensor applications will continue to grow unabated. While certain types of sensors such as oil pressure, coolant temperature, vehicle speed and fuel level sensors have long been featured inside vehicles, new applications are emerging, particularly in engine management and safety-related areas. Overall, demand for sensors is driven by the need to build cleaner, safer, more reliable, fuel efficient, convenient, and comfortable cars. But cost is also a major consideration.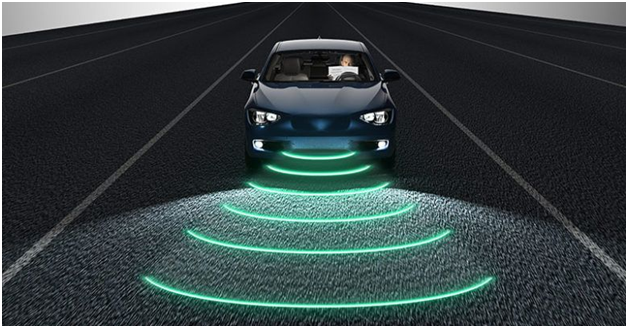 In order to better people's lives and the environment, sensors and instrumentation play a significant role. A sensor is generally described as a signal or stimulation of the system that reacts.
Sensors and sensor networks are still Industrial automation systems critical elements. The move towards digital sensing technology is low power due to Silicon devices. This also helps the number of industrial applications utilizing Autonomous Guided Vehicles. Warehouses use autonomous robots to collect. supermarket orders, with each data sharing and to receive instructions wirelessly.
Current Trends in Automobile Sensors
The selection of the sensor begins with the definition of the Measuring physical parameter. This is relatively straightforward for process parameters such as temperature, pressure, and humidity while parameter change rates are sometimes issued for lodging. Flow measurement, angle, vibration, and torque can be more challenging, especially at very low and very high-speed values or rate of change.
The sensors are carefully chosen to ensure that the control systems are correctly supplied with temperature, pressure, location, vibration and other process data. With the emergence of next-generation sensing technologies along with ultra-low-power electronics, sensors can be mounted incorrect positions and locations for a particular application.
In environmental monitoring parameters, the sensors and its associated signal conditioning systems plays an important role in transmit, store, analyze, and interpret the data. Measurements are required to track, manage and diagnose your pressurized systems. e.g. pressure, temperature or flow of volume.
Recent advances in sensor technology, modern methods of signal processing, and innovative innovations in production techniques have been powered by high and low-cost electronic circuits. To allow self-monitoring or self-calibration, innovative architecture sensors have been developed. Point or bubble detection may also be an incredibly difficult task in visual systems design job.
There are several technology processes in progress, involving smarter, more precise, cheaper, portable, easier, self-learning and smaller and streamlined sensors.
The accuracy and availability of information can be significantly enhanced by multi-sensor systems. Of these purposes, advanced data fusion processing methods are more powerful than standard threshold-based algorithms of precise calculation or decision-making.

According to Davide Bruno, Head of Marketing and Application for MEMS Analog, MEMS and Sensors Group (AMS) Asia Pacific, STMicroelectronics, "The trend is to connect the smart cars world with the smart cities world and our personal electronics. See for example the application that allows you to open your car by using your smartphone, this ST technology is already a reality. For MEMS sensors, the key trend is evolving in two main directions; 1) improve the classic parameter of a sensors, accuracy, stability and linearity. Company such ST that think, design and manufacture the sensor it is an instrumental differentiation factor versus our competitor to win the race of introduce sensors always more accurate, more stable and with better performance in different environmental conditions. 2) improve performance of low power consumption, becoming smarter and added features. ST is leader in low power consumption 3 axis accelerometer and we are present in the key fob market. ST was the 1st one company releasing a AI-like core(machine learning core) for our 6-axis IMU and now ST is doing challenging itself by adding feature into the sensors able to detect if in the car there a passenger, how many and where they are seating".
Sensor technology in automotive applications
Automobiles sensors plays an important role in passenger vehicles, light commercial vehicles (LCV), heavy-duty (HCV) vehicles, busses and specialized cars (e.g. race cars, semi-automated cars, autonomous cars).
Enhancing the efficacy of these automotive sensors through technological advancements in electronic systems control. Automobiles provide vital data on performance, health, comfort and other functions through a wide variety of sensors. The growing use of electronically controlled and controlled power management, slip control systems and adaptive cruise control systems in automobiles has brought new challenges.
The cost of the sensor is also a consideration for the choice of sensors, and a solution to this problem requires a large volume output. Such electronic systems are used by modern automobiles to ensure the automobiles comply with standards of protection and performance as well as with environmental regulations.
The electronics part content of cars grows and so there is also an increase in the number of auto sensors used in cars. Sensor operated systems have now become an integral part of the auto industry to boost the refinement and effectiveness of the majority of electro-mechanical products.
New sensors have been designed to enhance the system's efficiency and allow advanced systems in the future, but current sensors will also find new applications based on previous performance records. Increased focus on reliable cars and technical advances in car body electronics contributed to a rise in demand for automotive sensors. These sensors enable us to make driving comfort and also save energy. The driverless cars are classified as self-supporting cars that run based only on sensors, and they will soon have an opportunity in the near future.
Automotive sensors are integrated into vehicle systems for the analysis, transmission and display of vehicle information working in the vehicle's internal and external environment.
Davide Bruno, Head of Marketing and Application for MEMS Analog, MEMS and Sensors Group (AMS) Asia Pacific, STMicroelectronics  says "We see the growth for Motion sensors, accelerometer, gyroscope are surely the king of the electrification of the car and how the car will become more safe and more autonomous, they are used in safety applications and for those reason their growth will be substantially high. But we cannot forget MIRROS that will be used in LiDAR application. Or we cannot forget all vision product that will monitor our health condition while we drive to avoid accidents because we drive drowsy or drunk or even distracted because texting while driving. 50% of us, text while driving.
But we see also great and greater potential also for motion sensors in other application, no-safety. Road noise cancellation will boost the usage of accelerometer and microphone, installation of radar will boost product such as inclinometer, 5G antenna for infrastructure need inclinometer as well, e-call and in-car-call will boost microphone sensor, possibly also MEMS speakers".
Automotive MEMS Sensors
For a wide range of modern automotive sensors, Microelectronic Systems (MEMS) technology is used. Applications like pipe controls, oil pressure tracking, health of the petrols and recirculation of pollution gas can also be used with MEMS automotive sensors.
Automotive MEMS sensors deliver diverse performance, small size, and low cost advantages. In enhancing automotive health, MEMS sensors play a critical role and act as a catalyst for market growth. The small size of the MEMS sensors gives a rapid reaction to changes in the parameter measured and due to the reasonable cost the framework has been customisable.
Speaking on the growth of Automotive MEMS sensors, Davide Bruno, Head of Marketing and Application for MEMS Analog, MEMS and Sensors Group (AMS) Asia Pacific, STMicroelectronics says, "We do not see any significant difference between the sensors adoption and sensors demand between India and the rest of the world. Considering the high production of two wheelers applications in India, we surely see many opportunities for a fast growth in this application with our current design awarded and design running for our high performance 3-axis low power consumption accelerometer for rollover detection as well as several new tracking applications bus and commercial vehicle with our 6-axis inertial module".
He adds, "We are exploring and have already first sample of presence sensor as something no one has done before. We are looking at application and technologies and methodologies used in Industrial that can be brought into the Automotive applications to enhance battery monitoring (in real time) and preventing battery maintenance.
On the manufacturing side, we are working with top equipment producer to push the limit of new geometry in the mechanical part of the MEMS to enhance the performance and the reliability of the mechanical parts.
On the packaging we are exploring the high performance giving by the ceramic packaging for safety application and collaborating with top packaging player to define the best package for these product categories".
Global Automotive Sensors Market

The global automotive sensor market dominated the temperature sensor segment. This is mainly due to the increasing demand in electric vehicles for battery temperature sensors which are used to measure their temperature in the battery cell.
Joseph Notaro, Vice President of WW Automotive Strategy and Business Development, ON Semiconductor highlights growth as "Sensors have been used in Automotive for many years now. Speed, temperature, accelerometers, gyroscopes, pressure, position and mass air flow sensors are widely adapted to improve safety, performance, emissions, drivability and vehicle comfort. Since these technologies are already in a mature state, their growth rates are closely coupled with the number of vehicles being produced. According to various industry analysts, the market for these types of sensors will grow between 3 – 4% CAGR from 2019 – 2024.
However, all these sensors have a commonality – they are sensing physical variables such as pressure, temperature, acceleration, rotation, etc., that are internal to the vehicle. With the evolution towards active safety systems or advanced driver-assistance systems (ADAS) and autonomous driving (AD), the proliferation of externally looking sensors (image, radar, Lidar, and ultrasonic) is increasing dramatically. Only five years ago very few vehicles had an image or radar sensor while a medium size vehicle today will have multiple sensors enabling a multiple of safety systems including collision avoidance, blind spot detection, lane keeping, auto emergency braking (AEB), etc. With the deployment of these systems on many more car models, these sensors are expected to grow much faster at rates between 15 and 20% CAGR from 2019 – 2024 according to various industry analysts"..
India Automotive Sensors Market
India Automotive Sensors Market projected to grow with a momentous rate over the forecast period, 2020-2027. The rising need for electric and hybrid vehicles and the development of autonomous vehicles will propel the growth of the India automotive sensor market in the future periods. Additionally, the growth in motor vehicle production in India will propel the automotive sensors market in future periods. The India automotive sensors market is driven by several factors, such as the government's push for new energy and smart car development to ensure road safety.
Moreover, consumers are increasingly expecting intelligence to achieve an easy and safe driving experience. Further, the use of sensors to detect vehicles can effectively save costs, such as tire maintenance and other data collection needs, along with expanding integration of high-value sensing modules like imaging, RADAR, and LiDAR accelerated the automotive sensor market expansion.
Furthermore, the rise in consumer awareness of the demand for automotive safety functions, such as airbags, anti-lock braking systems (ABS), and anti-collision systems selected as safety systems, will drive the Indian automotive sensors market in the projected periods. The automotive sensor market is growing based on increasing demand for automotive, stringent emission regulations by the Indian government, coupled with the augmented demand for safety features in the automotive.
Davide Bruno, Head of Marketing and Application for MEMS Analog, MEMS and Sensors Group (AMS) Asia Pacific, STMicroelectronics adds, "I believe that India will give a lot of interesting opportunities for company like ST, where our strengths of a very wide product portfolio will be an instrumental advantage to win several designs. In fact, with the ambitious National Electric Mobility Mission Plan, launched by the Government of India, not only we will see opportunities in the automotive sector, promoting hybrid and electric vehicles but also an boost in the modernization of the infrastructures that will eventually enable the autonomous car itself. We need to make an mind-effort to understand that having an autonomous cars, able to drive itself without any control of the driver (L5), implies that all the environment around the car is designed and interconnected with the car itself. You cannot just have V2V(vehicle to vehicle) communication, we must have Vehicle to infrastructure ready. V2X(vehicle to everything) is the key for a world of safe driving. What does it mean for ST? When, we are present in all applications in the field of Smart City, to modernize them, to hyper connect sub-system among them, and eventually with 5G with altogether with the cars. MEMS sensors will play an instrumental role, each sensor will be needed to be smart in the sense of having local post-processing and decision making capabilities. ST has already these products, for smart cities and started to have for smart cars as well
Advanced Driver Assistance System (ADAS)
Advanced driver assistance (ADAS) systems maintain safety by simplifying driving procedures, reducing driver disturbances and carefree operations that often lead to accidents. ADAS of today do more than minimize the risk of injuries during a crash; latest technologies are designed to help avoid accidents entirely.
ADAS is designed to reduce driver workload in the driving phase itself, based on embedded vision technology. Embedded vision systems that can recognize and monitor images in real-time typically require highly detailed knowledge about image acquisition and processing technology. Using visual processing capabilities, these systems provide on-board safety systems for warning lane departures, collision prevention, driver drowsiness detection and many more protective features for recognition and tracking.
The ADAS needs a large range of sensors to track the vehicle's and even the drivers themselves' immediate surroundings. Infrared sensing, Light detection and range sensors (LIDAR) and radar offer effective solutions for both adaptive cruise control ( ACC) changes and devices that maintain stable distances in high-traffic interruptions in traffic.
The rapid development of intelligent sensors and control systems requires improved systems, not only in ADAS architectures, but also in all vehicle system designs.
For the improvement of road safety, an active role in education technology that helps make use of our cars safer and important for the automotive industry. The ADAS are smart systems within the vehicle that assist the driver in a number of ways.
According to Joseph Notaro, "Vision and radar sensors are equally important sensing technologies as far as ADAS / fully automated driving is concerned as so many safety systems (collision avoidance, blind spot detection, lane keeping, sign recognition, auto emergency braking and more) rely on the vehicle's ability to detect and recognize the surrounding environment. Increasingly, vision sensors are being implemented in the cabin to monitor the driver and occupants as well, further enhancing comfort and safety. In fact, an autonomous vehicle can contain up to 40 of these sensors.
In the very near future more vehicles will have systems encompassing image sensors, ultrasonic sensors, radar and LiDAR, increasing effectiveness, redundancy and robustness through sensor fusion where diverse technologies work together to ensure flawless operation in all environmental conditions".
He adds, "ON Semiconductor has a clear focus on Vehicle Electrification and ADAS / Autonomous Driving (AD). As part of its ADAS/AD focus, ON semiconductor is the only semiconductor company that can offer all four sensing modalities (Imaging, Radar, Lidar and Ultrasonic) to its automotive customers.
ON Semiconductor is the undisputed leader for CMOS Image sensors for automotive with over 60% market share for all applications and over 80% market share for ADAS cameras (according to independent industry analysts). ON Semiconductor is also the number one supplier for automotive Ultrasonic sensor interfaces ICs. Following recent acquisitions, ON Semiconductor will be supplying solutions for Radar and Lidar systems on vehicles starting in 2021".
Growth Driver
Increasing consumer demand for security, safety, comfort, and efficiency
Increasing consumer demand for security, safety, comfort, and efficiency in heavy-duty on and off-road vehicle operation, the performance demands by customers to increase productivity and minimize vehicle downtime are driving OEMs to utilize more sensors in passenger vehicles to achieve all of these essential goals. Such a diverse portfolio of vehicle control and management sensors helps vehicles operate safely, increase productivity, and maximize vehicle uptime.
Migration of comfort and safety attributes from high-end vehicles to mid-range vehicles, growth of new and more complicated safety features, and advanced driver assistance systems (ADAS) is increasing the average semiconductor content (sensor content) per vehicle.
Stringent Government Regulations
The demand for the automotive sensor in automobiles is also increasing due to strict government regulations for automobile safety and emissions. These regulations lead to increasing demand for sensors in applications such as engine management System (EMS), tire pressure monitoring system (TPMS), electronic stability control (ESC) system, occupant detection, and advanced driver assistant systems (ADAS).
For instance, the Indian government has de-licensed the use of devices or wireless microphones in the frequency bands of 36-38 MHz, 433-434.79 MHz, 302-351 kHz, and 76-77 GHz. De-licensing of these low-frequency bands has enabled the vehicle manufacturers to use this frequency through the radar-based system and focus on selective ADAS features development.
Increased motor vehicle production
The automobile manufacturing industry of India is the world's fourth largest and seventh largest of commercial vehicles in 2018. According to IBEF, the passenger vehicle sales in India crossed the 3.37 million units in FY19 and further expected to increase to 10 million units by FY20. Production of passenger vehicles rose by 2.8 %.
ON Semiconductor Automotive Sensors
ON semiconductor is the only semiconductor company that can offer all four sensing modalities (Imaging, Radar, Lidar and Ultrasonic) to its automotive customers. ON Semiconductor's is helping to save up to 9 lives every hour thanks to the CMOS image sensors that are being supplied to automotive customers worldwide.
ON offers a full portfolio of CMOS image sensors (up to 8MP) with industry leading performance (HDR, LFM, etc), SiPM / SPAD for Lidar systems, high performance radar transceivers increasing performance for long-, medium- and short-range radars (LRR / MRR / SRR), and ultrasonic sensor interface ICs.
The HayabusaTM AR0233AT image sensor platform brings new levels of performance and image quality to ADAS & Autonomous applications. Providing both viewing and sensing capabilities and built on a common pixel architecture Hayabusa image sensors reduce customer development time and effort across automotive imaging applications
With ON Semiconductor's ADAS and AD family (AR0220 and AR0820)of scalable image sensors, customers can start early development with one sensor to adapt their algorithms to the pixel performance and system features and then extend to additional resolutions with further testing addressing the wide requirements of evolving automotive applications.
The RD-Series is the latest range of 1mm Silicon Photomultipliers (SiPM) that provide increased sensitivity into the red and NIR region of the electromagnetic spectrum. The RD sensors feature single photon sensitivity, high responsivity and fast signal response, all achieved at a low bias voltage. The primary application for the RD-Series SiPM sensors is for LiDAR and ranging applications that use NIR wavelengths. SiPM sensors are an improvement over avalanche photodiodes (APD) and PIN diodes due to their high gain and single photon sensitivity. For LiDAR applications, this enables the detection of low reflectivity targets at very long distance.