Asteelflash, a global leader in Electronic Manufacturing Services will happily exhibit at the upcoming IPC APEX Expo in San Diego, at Booth #1233. The industry-leading expo and conference will take place from Jan, 29th to 31st at the San Diego Convention Center.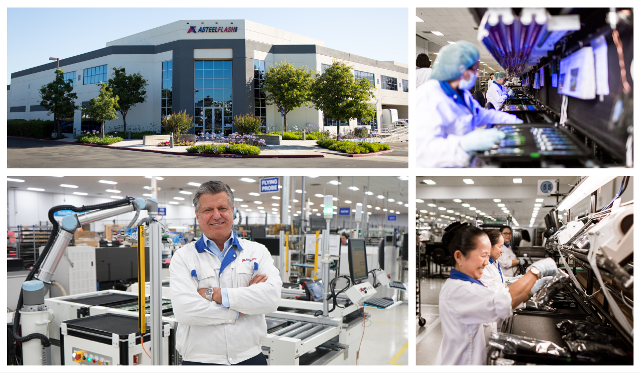 With 18 locations across the Globe including US, Mexico, China, France, UK, Germany, Tunisia, and the Czech Republic, Asteelflash provides unmatched expertise from design to manufacturing, testing, packaging, and fulfillment. From startups to Fortune 5000 companies, Asteelflash provides the right product at the right time, cost and quality in various technologically advanced market segments such as Automotive, Green Tech & Energy Management, Smart Home, Internet of Things / Connected Devices, Industrial, Medical and Aerospace. 2018 was the year of the confirmation for Asteelflash, with double-digit growth and revenue exceeding $1B as well as new technologies being deployed on its production floors worldwide such as collaborative robots for automation, artificial intelligence for non-operations tasks (quotations; material availability monitoring and ordering, etc.
"With new projects on-board this year, investment in several of our facilities including Tijuana, Mexico and additional SMT lines, will support our aggressive growth objectives. We're excited to take part in the amazing IPC APEX tradeshow this year where we will be meeting our existing customers and also discussing with potential new partners be it customers or suppliers" said Albert Yanez Sr., Corporate Executive Vice President and President of the Americas Region of Asteelflash.