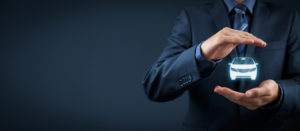 Apple has acquired the autonomous vehicle startup Drive.ai, confirming the tech giant is still interested in self-driving car software. It hasn't been confirmed how much the startup sold for, but Drive.ai has been valued at $200 million and raised approximately $80 million in four years from backers such as New Enterprise Associates and GGV Capital.
Autonomous vehicle startups have been on the rise in recent years as companies become more competitive to create the first autonomous vehicle that's safe and operational. Safety, of course, remains paramount. Auto accidents happen all over the country at an alarming rate. There were 738 total motor vehicle traffic fatalities in 2017 in tire-related crashes. Pop-up shops alone are currently valued at $50 billion. But on June 12, Drive.ai filed a notice with the state of California's Employment Development Department saying it planned to close its business.
The self-driving car startup said it planned to cease all operations and lay off 90 employees. Drive.ai general counsel Thomas Yih said the layoffs were due to events beyond the company's control or current knowledge.
However, dozens of Drive.ai engineers have been hired by Apple prior to the company's acquisition. Apple also purchased the startup's cars and other assets. These new purchases and hiring decisions may be a part of Apple's restructuring, as Apple cut over 200 employees from its autonomous vehicle project in January. It may also be an attempt to provide better customer service. American businesses lose almost $62 billion annually as a result of poor customer service.
"We have an incredibly talented team working on autonomous systems and associated technologies at Apple," said an Apple spokesperson about the layoffs. "As the team focuses their work on several key areas for 2019, some groups are being moved to projects in other parts of the company, where they will support machine learning and other initiatives, across all of Apple."
"We continue to believe there is a huge opportunity with autonomous systems, that Apple has unique capabilities to contribute, and that this is the most ambitious machine learning project ever," the spokesperson said.
Apple is currently testing autonomous Lexus SUVs in California, but its vehicles still use a safety driver. And unfortunately for Apple, many companies have been slowly pulling ahead in the autonomous vehicle game including Waymo, Ford, and GM Cruise.
Other companies have been pulling away from self-driving cars due to the investors' and drivers' uncertainty about the products. Just last year, more than 81 million cars were produced, and while the demand for cars is still high the demand for self-driving cars isn't so much.
Because of this, some startups have been turning to self-driving trucks rather than passenger vehicles. Compared to the 426,000 construction equipment operation jobs in the U.S., there are approximately 3.5 million truck drivers. The industry needs 60,000 more drivers to operate the country's 500,000 refrigerated trailers.
Self-driving truck startup Starsky Robotics has been working to fill this industry need for the last three years. The startup has hauled 2,200 loads for customers with its 36 regular trucks and three autonomous trucks that are supported by test drivers.
However, the startup's solution to the trucking industry's problem doesn't necessarily put it on the path to success. The stakes are just as high for self-driving truck companies as they are for self-driving cars.
"The interaction with the market, particularly in logistics, is vital," said Reilly Brennan, the general partner at Trucks VC and the first investor in Starsky.
Brennan says that companies who are pursuing robotaxis that haven't built or tested their consumer-facing apps risk the same issues. "They need to have a business on day one," said Brennan, not on day 720."
Drive.ai had previously started operating autonomous shuttles in Arlington, Texas. Whether Apple plans to continue with the startup's self-driving vehicles or change course to focus on its Lexus SUVs is unclear.