The flagship product SmartGARD is in the market for last 12 months and it has been selling very good. The product is comparable if not superior to the solutions offered by leading manufactures like Honeywell, Samsung etc.
What is SmartGARD Tab
Smartgard Tab is an Android  tablet based product which is a comprehensive security and automation  solution  for home and offices. This Wireless Home Automation System is an end-to-end  product that allows customers the benefit of having the following functions (to  list a few important features)
Burglar Alarm (Wireless Security  System)
Electrical equipment control ( Complete  Home automation system with Internet and Remote Access)
Video Door Bell and Video Door Phone
Mini DVR (Digital Video Recording & surveillance)  system
LED Lighting and Mood Lighting
Fan Controller
Light Dimmer
Facility to use smartGARD as home phone
Entertainment Features Like Photo Frame, Music Player,  Radio
Integration with DVR and IP Cameras
Remote control using SMS / Mobile App
Powerful Android Mobile App for remote control (SmartGARD OM)
Garden Irrigation Control
Wall Photo frame as switch
Wifi and USB version
Powerful scheduler for equipment control and security system control
Hands free talking notifications on mobile on alarm and status change indications.
SmartGARD Controller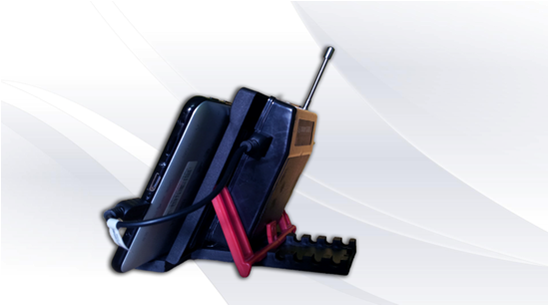 SmartGARD USB controller is designed to work with SmartGARD tablet application. This controller is conveniently fixed at the back of the tablet stand. Manufactures have the option to integrate the module inside the tablet body. This controller is the heart of the system which interface with the sensors and device control modules over 433 Mhz RF band. The company hasadapted a proprietary RF protocol for enabling the communication between sensors and device controllers.
SmartGARD Wifi
SmartGARD Wifi is just similar to SmartGARD USB. The only difference here is the link between SmartGARD tablet and the control is over wifi. If the home/site is not equipped with WiFi then this device can act as the WiFi router(hotspot) and allow tablet to connect to it. Factory default is set to Wifi hotspot mode and connection from the tablet to controller is established on simple button press.
SmartGARD Lite GSM Security System with Home Automation
This is an entry level Stand alone GSM security system with Home Automation facility. There is no need of a tablet attached to this device. It can be directly controlled from SmartGARD-OM application installed on your android mobile. Device is configured and controlled from this same application through SMS.
This device is equipped with Home Automation Transmitter which allows the user to control the electrical equipments using SmartGARD -OM application.
Four Channel Relay Module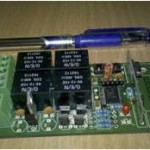 Four channel device control can be used to control 4 different electrical devices. Relay modules are designed to integrate inside the switch board. This  system is suitable for new as well as existing wiring.
Two Channel Two Way Relay Modules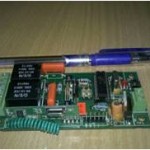 These control can be used in parallel with two way switches. Advantage of using these type switches are that they will allow users to control electrical devices  both from SmartGARD as well as from the switch board. Normal one channel relay  modules allow control from either SmartGARD or from Switch board only. If the device is switched on from switch board then device cannot be switched of from  SmartGARD and wise versa.
Fan Controller Cum Dimmer Module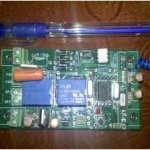 These modules are designed control two electrical device  and one fan. These two relays can be used to bypass manual regulator or as device controls. The same circuit with a different firmware is used for light dimmer circuit.
LED Strip Control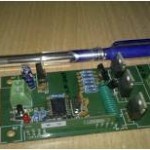 Tri colored LED strips are a new trend in room lighting. The LED strip control module can be used to control the color and intensity of these LED strips. The UI provided in the tablet can be used to select the color as well as intensity. When it is selected to operate in normal mode it just replaces the tube light.
Repeater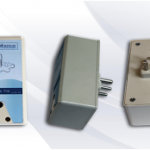 The wireless system used in SmartGARD normally provides a range of 35-45 meters in operating conditions. In any case if there is any range related issue we recommend to use selective wireless repeater. With repeater we can ensure a wireless range of 75 meters which is more than enough to cover a 3500 sq foot house.
Plugtop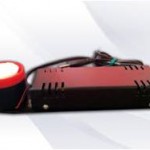 Plugtop is a ready to use electrical equipment control unit.
Wireless Hooter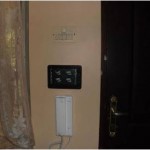 Wireless hooter is used to generate 110 DB siren sound.  This is activated when system enter in to alarm condition
VDP Technology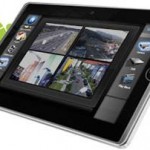 A method to integrate Video Door  Functionality in to SmartGARD Photo frame as switch
This is a very unique feature added with SmartGARD. A wall hanged picture can be used to replace the switch.
SmartGARD Application
This is a very elaborate android application which will  act as the heart of the entire eco-system. There are hundreds of useful features embedded in this software and it can beat most other home automation system available in the
market.
SmartGARD -OM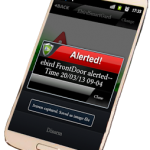 This app is specially tuned for mobile phones and act as  client software for SmartGARD.
Receive Hands free talking alarms to notify  security threats
Uptodate status of SmartGARD  system
As a remote control for electrical appliances.  Which will work with same ease of use while you are at home or anywhere in the  world
As a tool to monitor your cameras from any  where the world.
To control your  security system