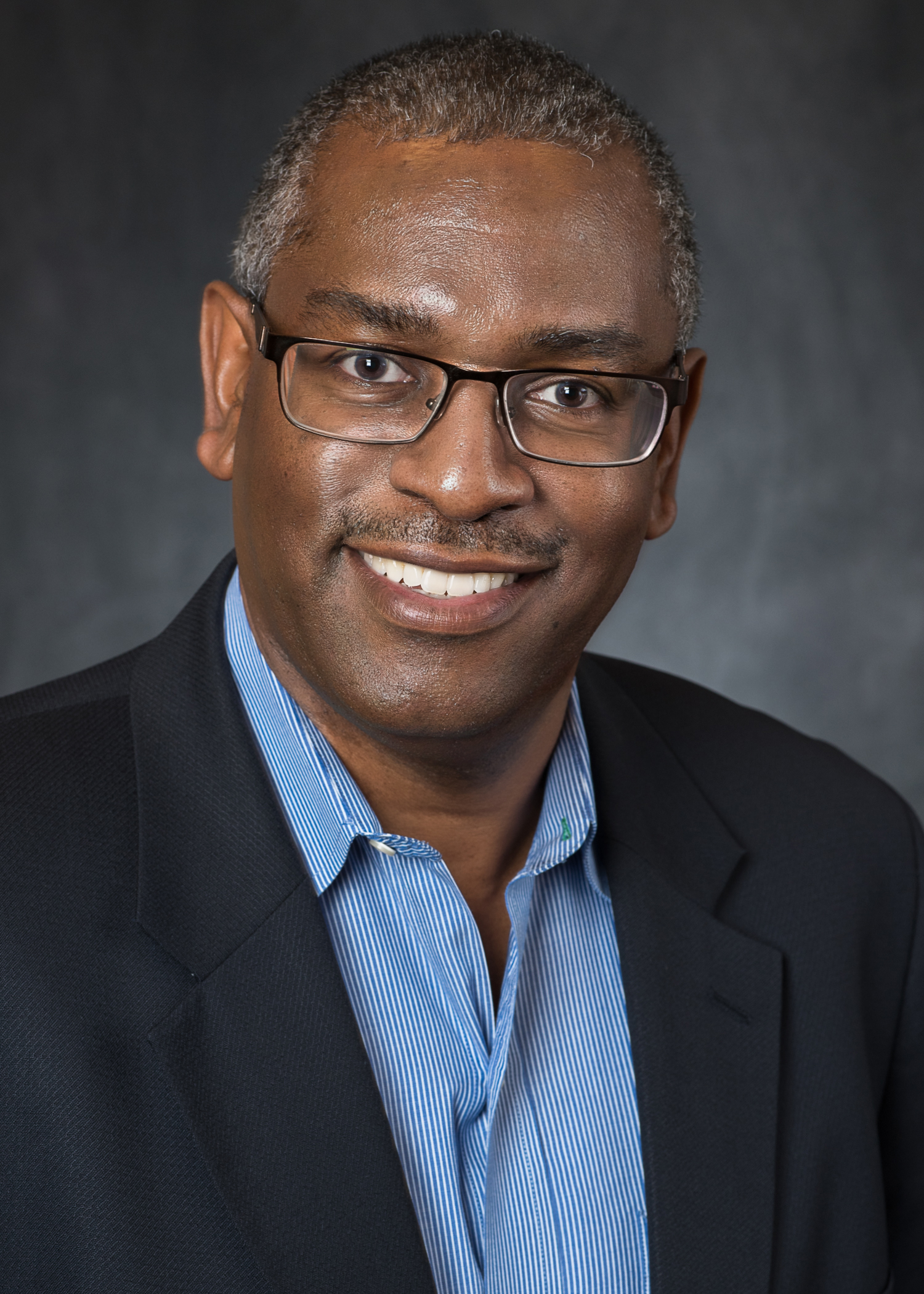 Cyient, a global provider of engineering, manufacturing, geospatial, networks, digital, and operations management solutions to global industry leaders, announced recently that it has rolled out a portfolio of services and solutions that help Communication Service Providers expedite 5G network rollouts globally. Here in this Interview with Mr. Kurt Simmons, Vice President Sales, Communications BU, Cyient discussed more about these services.
What can help communication service providers (CSP) to expedite 5G network rollouts globally?
A world-class systems integrator (SI) can help CSPs streamline their 5G network rollout—from site selection to network optimization. Cyient is uniquely positioned to be a global SI with our vast footprint, depth of knowledge of 5G equipment, and extensive relationships with OEMs such as Nokia, Ericsson, and Samsung. Our construction partners and working relation with tower companies further helps us to reduce deployment timelines and increase RoI.
Which technologies can help to identify efficient areas for 5G rollout?
Location intelligence, combined with big data analytics, adds accuracy and precision to every network deployment and optimization decision. With the right combination of technologies, CSPs can verify customer coverage based on actual customer usage, producing coverage maps that are significantly more current and accurate.
Network call traces also provide the actual level of UE traffic but lacks accurate geo-location. So, combining information from multiple sources can help create a demand map that offers reliable information on both location and demand volume.
Cyient's advanced big data solution combines various inputs including 3D digital site survey, call traces, MDT server data, social network data, leasing weights, leasing cost, backhaul cost, availability of power, RAD center, friendliness of owner, crowd sourcing data, and more with GIS and data analytics, to enhance user experience while allowing engineers to focus on customer experience and maximizing CAPEX and OPEX investments.
How can Geographic Information System assist in optimal site planning?
Most CSPs have not mastered the art to optimize coverage in the age of 5G and big data. While most firms are building capabilities to process big data via Hadoop, Spark, Map Info maps, and Tableau dashboards for a comprehensive picture and to run spatial analytics, what's missing is the ability to put all of it together for cohesive insights. For 5G network optimization, the convergence of big data and location intelligence makes all the difference.
Enriching data, creating maps, and conducting spatial analytics outside of your big data processing environment can't take advantage of speed or scale. Map rendering alone is a time-consuming process, and increased latency reduces an engineer's efficiency to make decisions. This can be solved by embedding location technology within big data solutions, which, in turn, helps to interpret transactional data and resolve critical business issues with speed and clarity.
With 5G, the volume of data points is increasing at an exponential rate. More importantly, customer expectations are so high that it will only take a few dropped connections to cause dissatisfied consumers to switch providers.
Cyient's Big Data +GIS Analytics solutions combine all the inputs mentioned above and filter them through various site selection algorithms to better identify candidates, accelerate time to deploy not only for MNOs but enterprises looking to build out 5G in factories, ports and other sites.
In-depth visualization details exactly where you can expect the best use of the new 5G sites. A combination of GIS data with Greedy Algorithm, Genetic Algorithm, or a combination of genetic algorithm and steep ascent improves small cell site selection significantly. This process iteratively selects candidate sites that produce the highest throughput gain per cost metric until the desired number of small cells have been deployed
What is the role of network automation and analytics in 5G deployment?
mmWave Spectrum with minimal coverage is being deployed as a 5G capacity layer. With this, today's mostly macrocell networks are evolving into dense and ultra-dense heterogeneous networks. These UDNs are expected to cover both indoor and outdoor areas in urban areas. Future cell sites could include towers, streetlights, traffic lights, and utility poles. In dense urban locations, it will even include street furniture like kiosks, dustbins, stadium seats, and manholes. We will be forced to place indoor antennas within 10m of each other.
UDNs need an ultra-low latency (>10ms) and seamless handoffs between licensed and unlicensed spectrums. These networks should be designed to maximize user QoE.
These networks will cost a fortune to deploy.  To minimize TCO, networks need to be shared between multiple types of users, with a varied requirement of latency, throughput, and availability operating in an application-driven environment.
Network automation will be critical in such deployments. Analytics will play an even more significant role in 5G deployments. Features such as unified RAN, shared infrastructure, HW decomposition (RU/CU/DU), functional decomposition (UP/CP split, more functional splits in RAN), edge user radio resource management are needed more than ever. New 5G or 4G networks must adopt basic vRAN system architecture principles. Future networks need to support the UE-centric 5G world, and this requires a software-centric approach.
Network automation and virtualization comes with functional splits, shared infra, integration of different radio access technologies. Software implementation of the RAN functions helps to decompose from the hardware and allows a multivendor approach.
What are the technologies that can favor early 5G deployment?
It's highly likely that initial 5G RAN deployments will be focused on enhanced mobile broadband (eMBB) scenarios, notably to support AR/VR use cases in schools, stadiums, and densely populated areas.
What are the testing services to verify the availability and performance of the deployed network?
This topic is of at most interest to Cyient. We are in the process of partnering with test equipment OEMs to develop E2E availability and performance testing.
In today's telecom landscape, network functions such as packet core, remote radio unit, and others are being decomposed into multiple entities to optimize resources and allow them to be placed more flexibly in different network locations. With virtualization, software functions are disaggregating from dedicated hardware, and NFVs can run on COTS servers. Even network infrastructures (fixed and mobile, edge, and core) are converging.
Together, these factors are transforming network architecture and driving the need for more compute power at the service edge. Just how close will vary across markets and the service requirements. Too centralized edge resources can't get the performance and intelligence needed to deliver next-generation user experiences. At the same time, edge intelligence distributed too far out increases operational complexity and problems associated with remote network sites such as lack of power and space and a need for environmentally hardened solutions.
CSPs also need to monitor the performance of applications that will be running at Edge. KPIs from OpenStack and VMware cloud deployments will be part of testing. The statistics gathered provide visibility into cloud infrastructure, giving insight into potential performance issues. Metrics service maybe used on its own, or in conjunction with workload generation tools and traffic generation tools. Benchmarking NFV infrastructure, and tenant VNFs will be another significant challenge as multiple third-party VNFs will be deployed on a single COTS white box router.
The NFV environment needs to be tested on several levels:
Validate the NFV infrastructure
Validate VNFs for functionality and scale
Validate the SDN controller for functionality and southbound protocols
Validate service chaining, auto-scaling, and policy-driven use cases
Some test cases involve virtual test functions that all reside within the NFVI. Others include both virtual and physical test functions. The exact choice of physical or virtual test points depends on the nature of the service being virtualized.
Physical Virtual
Validate extreme data plane scalability of high-speed Ethernet interfaces (10 GB and above)
Reliably measure timing (latency, delay variation, synchronization) at microsecond accuracy at all data rates
Validate VNFs and physical DUTs for high performance and scalability
Perform functional testing of VNFs
Validate NFV infrastructures at large scale
Perform developer testing early in the software testing cycle
Perform testing at short notice by quickly downloading and executing a test VNF versus the procurement cycle required for a physical test solution
Support multi-user, multi-site testing without shipping physical test devices to multiple locations
Test in an automated, orchestrated, multi-tenant environment
Perform complex service chaining and auto-scaling validation in an NFV environment where a physical test solution can't isolate and debug individual segments of a service function
How 5G deployment can provide technologically advanced solutions to security forces (military, navy, and air force)?
5G will be used for training, secure and prioritized communication, accelerated disaster recovery. For example, Cyient is working with the Seamless Alliance Association to define standards for inflight connectivity. This connectivity will combine various inflight communications into a single platform while slicing networks based on the type of communication and priority of communications. In the future, systems 5G and IoT can be integrated and value additions such as gaming, interactive passenger experience, seat to seat experience, low latency applications can be brought under one umbrella. Applications are prioritized using network slicing
How Cyient looks at 5G opportunity and your solutions for 5G?
We believe 5G is the technology that will support the creation of next Facebook or Uber, providing a brand-new experience to the consumers. Cyient offers one "neck to choke" solution to CSP with its comprehensive set of services starting from fiber design to network optimization. Cyient, being OEM and testing agnostic, can bring the best of the breed solutions to the customer.
Fixed Line Engg Services
5G Network Plan & Design
 5G Testing Services
Desktop Survey & Plan
5G Network Plan & Design
VNF Testing
Field Survey
SAED
App testing in Cloud
Site Acquisition & Permitting
Small Cell Plan & Design
FIT Testing
Ariel Engineering and Pole Design
EME Modeling and Measurement Testing (Safety Code 6 in Canada)
Network Planning & Design for FTTx and HFC
EMF Site Survey
MDU/SDU Design Engineering
Macro RF Network Design
Partnerships
LiDAR field information capture
IBS & DAS Plan & Design
Spirent, Samsung, Nokia, CENX, CELLWIZE
Pole Auditing with IKE technology
As-Built Records/Postings
Remote Commissioning & Configuration
Remote Commissioning/Decommissioning
Field Implementation
As-Built Recording
Verification & Validation