Hyperscale data centers are continually challenged by increasing bandwidth, storage, computing power and speed requirements. The rapid scalability that defines hyperscale computing can only be accomplished through a combination of new hardware (horizontal scaling) and improved performance of existing data centers (vertical scaling).
The resource to build or expand hyperscale data centers is a challenge that only grows stronger as the scale increases. This can lead to reduced fiber and system verification testing, exposing data centers to downstream failures and rework. Given the scale and energy requirements, internet content providers, big data storage and public cloud operators face growing pressure to improve efficiency and reduce emissions.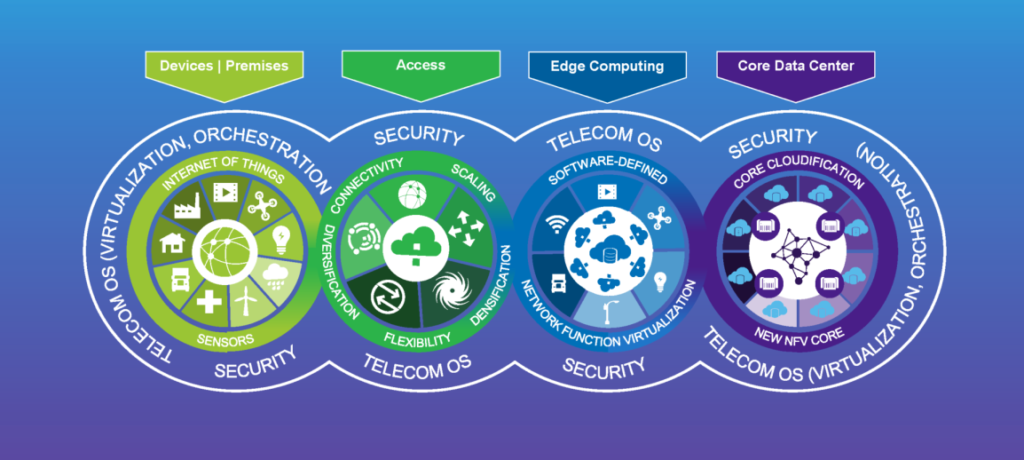 Hyperscale and 5G
5G Changes the Hyperscale Definition
5G has entered the picture with a new blueprint for hyperscale computing. Core functions in the cloud continue to anchor the network architecture, but distributed edge computing and disaggregation to support ultra-low latency 5G use cases move hyperscalers out of their proverbial box. In other words, 5G big data remains centralized while instant data moves closer to the edge.
Hyper-Intelligent Hyperscale
Intelligence and automation are needed to successfully create, test, and assure 5G network slices deployed from end to end. A successful union between 5G and hyperscale will require AI, machine learning, and network function virtualization (NFV) to achieve performance.
5G Hyperscale Use Cases
Advanced Driver-Assistance Systems (ADAS)
Advanced Driver-Assistance Systems establishes a new transportation model with 5G providing the requisite ultra-reliable, low-latency communication (URLLC). Edge computing power is the key to meet ADAS latency requirements. Parameters including vehicle spacing, traffic signal timing, pedestrian avoidance and augmented signage can be fully automated and optimized.
Factory Automation
The benefits of factory automation backed by high bandwidth, low latency private 5G networks are seemingly limitless. Robots, vehicles, facilities, and tools become smarter, safer, and more efficient while maintenance and calibration can be scheduled based on feedback from millions of embedded sensors utilizing hyperscale cloud computing.
Connected Health
Telemedicine can provide a path to routine care for isolated, immobile, or symptomatic patients. The IoT wearable market is set to explode with the capacity boost and latency reduction of 5G. Hyperscale data centers in perfect sync with edge computing locations are the key to supporting these virtual healthcare applications securely and reliably.
Unmanned Data Centers
Using the IoT to monitor and control temperature, power, and surveyance functions in real time is in line with a shift towards lights out (unmanned) data center operation, particularly at the edge. Physically removing humans also opens new possibilities for hyperscale data center locations, including frigid, inhospitable regions where land and natural cooling sources are inexpensive and plentiful.
Resolving the Hyperscale Challenges
Harnessing and embracing new technology (including 5G) to test, monitor, and streamline data center operations is the best way to turn the current challenges into opportunities. Despite the emphasis on 5G RAN and device innovations, comprehensive testing of hyperscale data centers is also necessary to ensure the promise of 5G. A proactive approach to pre-deployment fiber RAN and Xhaul testing recognizes a new standard of automated cloud-based test and diagnostics tools that help rather than hinder construction timelines. This progressive approach to testing also includes live network traffic emulation and AI powered "self-healing" capabilities to prevent outages, repairs, and unplanned updates.