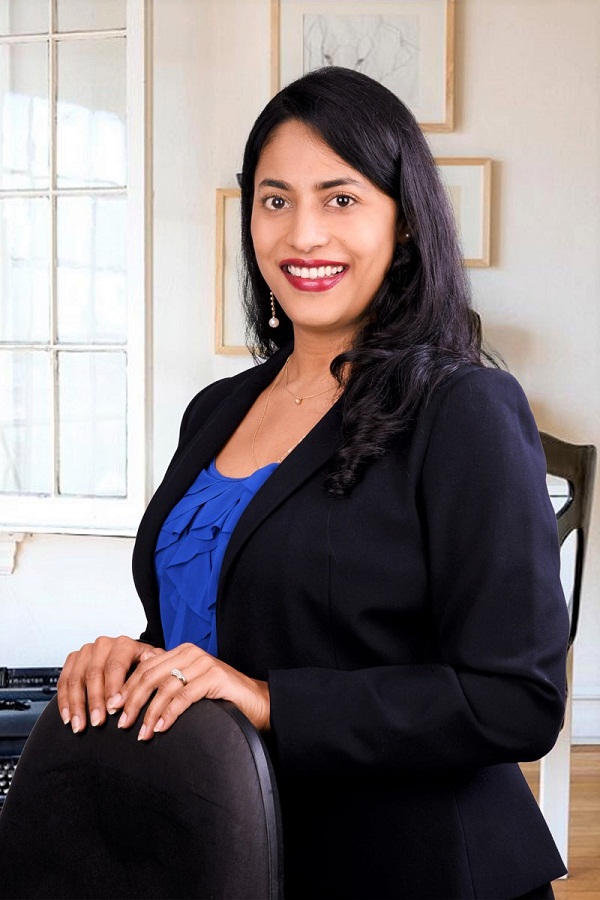 International Women's Day Special talk with Pooja Iyer, Career Mentor, Higher Education Strategist and Motivational Speaker
Ms. Pooja Iyer is a renowned Career Mentor, Higher Education Strategist and Motivational Speaker, who has provided guidance to over thousand students.
She says, "I believe that to succeed, it is very important to understand who you are, aspire to achieve your dreams and equip yourself with the right tools to convert that aspiration into a reality. I work with school and college students to help them make the right career and higher education choices."
About your Journey
I have an MBA in International Business from Symbiosis and a specialization from Harvard University. In my numerous roles spanning over a decade, I have been a part of different value-driven organizations and worked across industries in the US, India, Germany and also lived in Nigeria and UK.
LIFELONG LEARNING is something that strongly resonates with me. Since I got married very early, soon after my graduation, I looked at a lot of upskilling later in my life, to get to where I wanted to be. So, helping others realise their dreams and giving them guidance and direction became the focus of my work.
I am currently part of the India team at Cialfo, a Singapore based edtech company, whose objective is to make education accessible to 100 million students.
How do you achieve work life balance?
Each of us essay numerous roles in our lives. Child, sibling, spouse, parent, student, teacher, learner, employee, employer, friend, protector, and on a daily basis we have to balance our time between many of these roles. To be honest, life isn't ideal. Things don't always work out the way you want them to. But it's important to understand that while you can't control what's happening, you can challenge yourself to control the way you are responding to what's happening, because that's where your power is. Accept that it is not possible to do everything in a single day and PRIORITIZE YOUR ACTIVITIES. PLAN YOUR DAY – giving structure to your day helps you achieve a lot more and be more productive. CREATE A SUPPORT SYSTEM AROUND YOU – whether it is family, friends or domestic help, having people around you who support you really helps. I was able to fulfill my dream of pursing my masters only after I had my second child, and hence I always say that my MBA is dedicated to my MA, because it was only with my mother's support and her taking care of my two children that I was able to achieve that.
What would you say are the main challenges facing women at present in India?
Unequal pay, insufficient maternity leave, harassment at the workplace and lack of proper support are considered to be some of the major issues facing working women nowadays. The working and social scenario today is very different from that about twenty years. The financial demands for families are rising day by day with higher costs of living and increased expenses for children's education, which means that every family has to look for ways to increase their household income, and this adds tremendous pressure.
Another challenge that working women face on an everyday basis is THE GUILT SYNDROME. When women are working, they feel guilty about not spending time with their family and when they are at home, they feel guilty about work. This constant tussle makes them feel like they are constantly falling short, despite their achievements.
Where do you want to see yourself in next 5 years?
I see myself creating high impact and helping people realise their full potential. To continue guiding students on their self-discovery and higher education path, to help fulfill their dreams and become the future leaders of tomorrow
What would you change about the world for women if you could?
We have heard a lot about gender inequality and gender biases, and a lot of times people think that gender equality is a female fight. But it's not, it's a human fight. "Achieving gender equality requires the engagement of not just girls and women, but boys and men too. It is a collective responsibility."