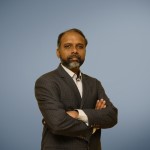 5G is moving faster and the journey to 5G continues to live up to its name as India takes lead in the development and implementation of 5G infrastructures with Make in India initiative. While the next-gen networks are yet to enchant mass audiences or sufficiently enthuse early adopters, 5G is on its way to consumers and enterprises and this trend is only accelerating further as operators and enterprises explore every advantage to move rapidly. Also, communications service providers, device makers and network equipment manufacturers are learning that they need to develop new processes, adopt new tech and confront change. As CSPs and NEMs continue to find themselves traversing new terrain, they recognize they must seek help in areas where they are not experts and dedicate important resources only in those areas where they can confidently take the best in class approach. The key goal is to keep costs down and become as efficient as possible.
Private 5G Networks to multiply
Operators see opportunity in providing 5G private networks to large enterprises for mission-critical applications. Enterprises perceive 5G as desirable, and even highly important, but they are yet to be convinced if it is mature enough for business-critical functions. The trend driving private 5G networks is enterprise digitalization strategies advanced by 5G and Wi-Fi 6 convergence, capitalizing on breakthrough technologies across IoT, big data analytics and intelligent automation.
Open RAN adoption to accelerate
As communications service providers chase specific efficiencies, performance and capabilities, Open RAN will create an expanded ecosystem of interchangeable RAN vendors, lowering cost and barrier of integrating innovative product development, while accelerating innovation. Test and assurance will be critical for this open ecosystem.
New approach to service assurance
5G changes everything for service assurance. New multi-vendor networks are high-volume and dynamic, where traffic is almost always encrypted and it is impossible to assure with traditional tools and outdated strategies. With new class of disaggregated and cloud-native infrastructure, the approach to service assurance must be as evolutionary as the network itself. CSPs require a simpler, guided solution that can deliver end-to-end visibility, give actionable insights and perform automated troubleshooting into any network infrastructure, while empowering operations teams with intuitive data and automated workflows.
Time-Sensitive Networking (TSN) evolving fast
Artificial intelligence, advanced automation and augmented / virtual reality are helping accelerate smart manufacturing, making factories more agile and efficient. TSN is technology of the future for convergent industrial communications and Industry 4.0. Interworking of the 5G system and the TSN system is key in making the 5G system a better fit for future Industrial Internet of Things (IIoT) applications.
Automation will find broad adoption
Network equipment vendors, communication service providers, MSOs and enterprises are all focused on improving agility and operational efficiency. Automation will enable use cases such as; new service activation, continuous monitoring and automated troubleshooting seamlessly integrated with network management systems.
End-to-end testing is vital
Network operations teams are recognizing that legacy visibility models are simply inadequate in cloud native, highly disaggregated, and fully virtualized network environments. With new service delivery models becoming essential for successful 5G deployments, testing individual Open RAN infrastructure components is no longer feasible. There are also fundamental changes in how new services such as; 5G, MEC, SD-WAN, SASE and O-RAN are being developed, deployed and optimized for market consumption. True end-to-end testing and assurance, from a user device through to the core network across all layers (physical, transport, network, service) is highly imperative.
Benchmarking and field testing, cloud infrastructure validation, security tests and isolation of application and network issues, represent the most pressing needs. The upcoming picture tells us that the 5G journey is multifaceted and multidimensional. It will require right partnerships, patience and perseverance and above all, it will demand persistence and commitment.