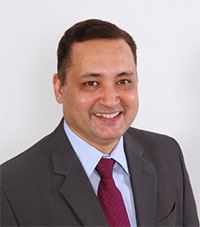 5G networks deliver faster and more reliable communications. They open doors to exciting new connections to Internet of Things networks, autonomous driving, broadband fixed wireless, and faster video viewing. Keysight Technologies, a world leader in providing 5G solutions. Keysight 5G test insights and leading software, measurement and visibility solutions empower customers to quickly innovate, transform and win in 5G Wireless Test.
Vaishali Umredkar of Electronics Maker interacted with Mr. Sudhir Tangri, Country General Manager & Vice President, Keysight Technologies about 5G innovations, its impact and Keysight market leadership in 5G Test solutions.
How 5G will drive cellular innovations?
According to me and industry, 5G is a disruptive technology. The 1990s brought 2G cellular, combining analog voice with digital SMS. The 2000s ushered in 3G cellular, transforming voice to digital and expanding the digital data channel to include IP, web data, and email in addition to SMS. The 2010s saw 4G deployments, integrating IP voice and data on a single channel and enabling IP-based multimedia. Each of these innovations prompted increases in data consumption and created new business models for application providers.
As the cellular industry prepares to deploy 5G in the 2020s, these business models will expand once again. An additional 1.1 billion devices are expected to be connected to the Internet thanks to 5G innovations. 5G technology will enable hyper-low latency, hyper-scale, and hyper-mobility to support a host of new applications like billions of Internet of Things (IoT) devices, connected autonomous cars, remote healthcare, smart cities, and virtual reality systems.
Oddly enough for a cellular innovation, smartphones may be the second major 5G application.
The innovations that will accompany 5G 2020 include a new era of entertainment, more convenience applications, and methods of communication. It will impact chipset makers, device makers, network equipment providers, and, of course, cellular service providers. It will also bring with it a new set of application offerings, managed services, and revenue opportunities. As with 2G in the 1990s, 3G in the 2000s, 4G in the 2010s, there will be many paths to delivering on the promise of 5G, and all of them require realistic, real-world testing to bring them to the market.
What will be the impact of 5G on Indian economy?
5G technology has the potential for ushering a major societal transformation in India by enabling a rapid expansion of the role of information technology across manufacturing, educational, healthcare, agricultural, financial and social sectors. India must embrace this opportunity by deploying 5G networks early, efficiently, and pervasively, as well as emerge as a significant innovator and technology supplier at the global level.
5G technologies, beginning 2019, will enter gradually and advance to a full range of services by 2024. By acting early to embrace the 5G opportunity, India can accelerate the 5G dividend and potentially also become an innovator in 5G applications.
Keysight has ventured very early in the field of 5G. 5G is the next big paradigm shift in communication technology. To cater to this revolution, Keysight, as the market leader in electronic instrumentation, will continue to develop and deliver rugged 5G test solutions.
5G opening new doors to exciting applications in autonomous driving, broadband fixed wireless, Internet of Things, and augmented reality. Keysight is committed to being at the leading edge of the technology curve. We have provided our customers a much needed first mover advantage with our cutting edge 5G technology test platforms.
How Will 5G Affect Automotive Industry?
One of the most disruptive changes caused by the "connected thing" movement will be vehicles, especially for the implementation of Advanced Driver-Assistance Systems (ADAS). While Vehicle-to-Vehicle (V2V) connections will be important for crash avoidance, automobiles will also communicate with their entire environment – light poles, traffic signals, roadside beacons – through Vehicle-to-Infrastructure (V2I) connections. This will help with regulating traffic patterns, road closures and emergency notifications. Extrapolating out from this concept, it is easy to imagine a world where all infrastructure communicates amongst itself in connected cities.
What are your research findings for 5G?
Keysight commissioned Dimensional Research to conduct a survey measuring preparation and attitudes toward 5G deployment across the globe. This research finds that the 5G market is well underway, with about half of all companies evaluating or deploying 5G technologies today. Over half of the companies surveyed will roll out 5G solutions and networks over the next 12 months. This report reveals that customer demand is the top driver for 5G technology. Those surveyed indicated that 5G network coverage and capability will expand and create new business opportunities.
This finding underscores that 5G is not technology for technology's sake – true business needs are pushing the market. For example, financial services, one of the largest industries, ranks third only behind telecommunications and technology industries, in driving the need for 5G.
The 5G market landgrab has begun. First movers offering quality products will have significant advantages, because customers are waiting. Nearly 70% of respondents recognize that product quality requires comprehensive testing.
Overall, Keysight 2018 State of 5G survey results reflect increasing excitement surrounding 5G capabilities as well as rapid momentum around deployment. More than half (54%) of companies have started developing 5G technologies with 16% already partially deployed. And, 46% of respondents said that they are investing in 5G to secure market leadership.
It's important to note that 5G is more than a fantasy. The process of developing standards and infrastructure has made 5G seem like a distant, intangible future.
How big of a revenue opportunity do you see in the next 5 years in 5G?
5G is a space where we are seeing immense growth from. Currently we have more than 80% market share in the 5G Market. We are witnessing huge amount of growth in the 5G market and we expect this to continue growing at a much faster pace than the market you know for the next many years. Because we will continue to see innovations and investments happen in the 5G space.