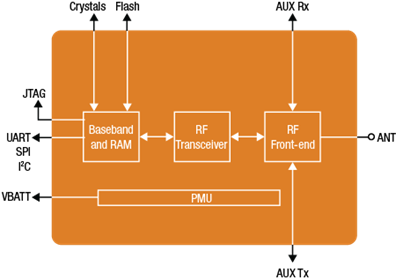 Through our flagship SKY66430-11, Skyworks is powering new devices in the rapidly emerging 5G Massive Internet of Things (IoT) market. SKY66430-11 is the world's smallest, fully pre-certified all-in-one system-in-package (SiP) incorporating cellular modem, transceiver, RF front-end, memory and power management functionality, enabling LTE-M and NB-IoT connected devices. This turnkey solution integrates Sequans' Monarch SoC platform to support a wide range of low power, low data rate consumer and industrial IoT applications including asset tracking, industrial monitoring, smart metering, wearables and more.
Evaluation Kit Demonstration Video!
Watch a demonstration on how to easily implement and use the SKY66430-11 Evaluation Kit.
Available for Purchase Today!
The SKY66430-11 is currently in pre-production. Samples are available for request and the Evaluation Kit is available for purchase today!