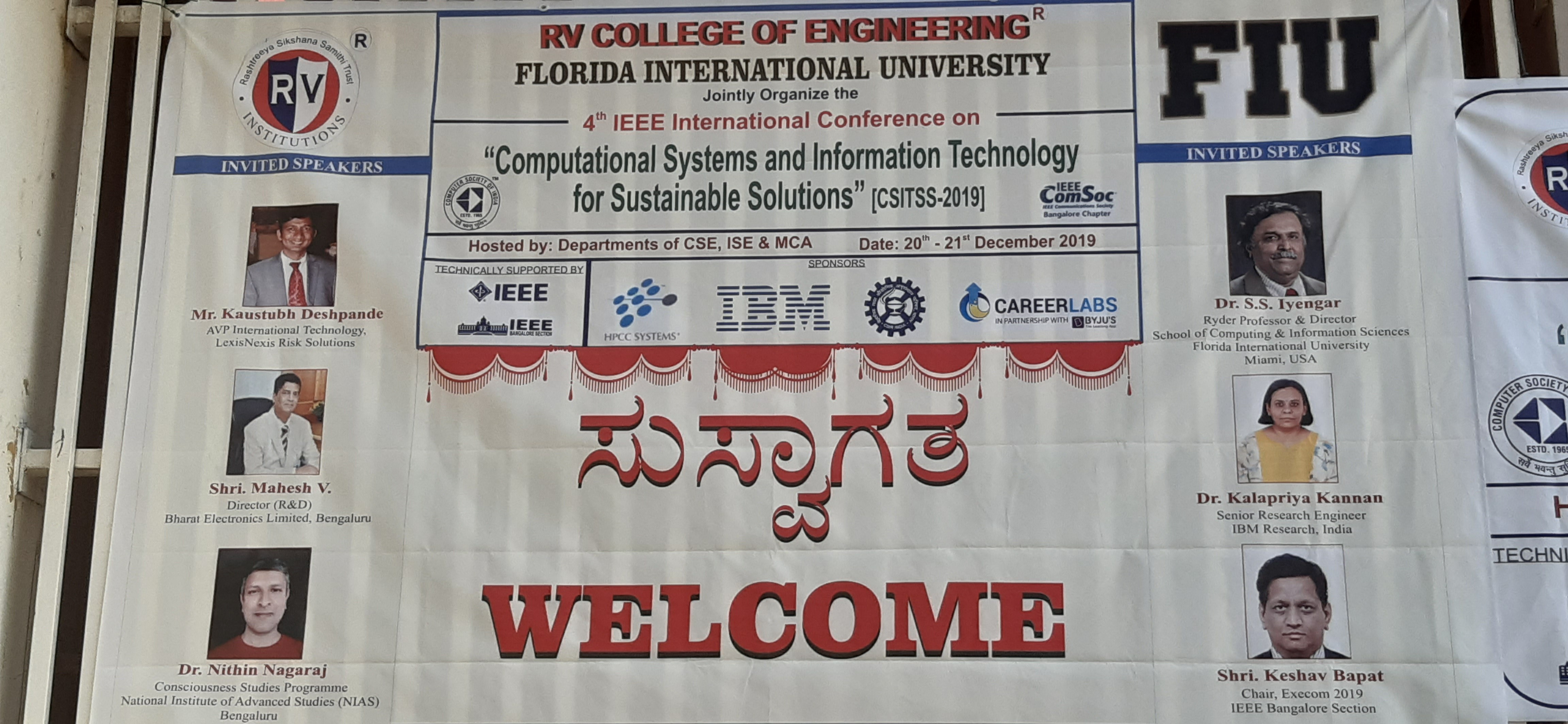 The conference emphasizes on current research work in computational systems, information processing technologies and creates a platform to deliberate on various sustainable and emerging technology solutions in broad areas comprising of Social Media, Mobility, Analytics Cloud Computing (SMAC) along with IOT  and Virtual Reality.
Lamp Lighting Ceremony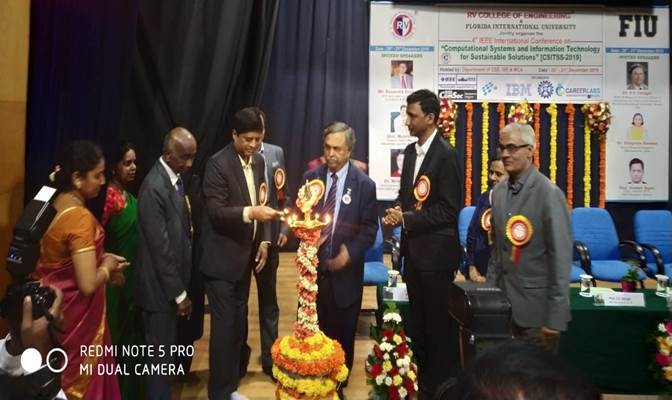 Dr. K. N.Subramanya, Principal, RVCE in his welcome address spoke on the advanced research  collaborations between RVCE and Florida International University, USA.  He emphasized on creation of differences in society by adopting the latest technologies like AI, ML, Robotics, 3D printing.
Prof. Shobha G., General Chair, CSITSS 2019 did the conference briefings. 122 research papers were received out of which 60 papers are going to be presented during the conference spread across 6 sessions. 9 Papers from international participants were received.
Shri. Kaustubh Deshpande, AVP Technology, LexisNexis Risk Solutions and Shri. Mahesh V. Director (R&D),BEL, Bengaluru, India were Chief guests .
Souvenir release of CSITSS-2019
Inaugural Speech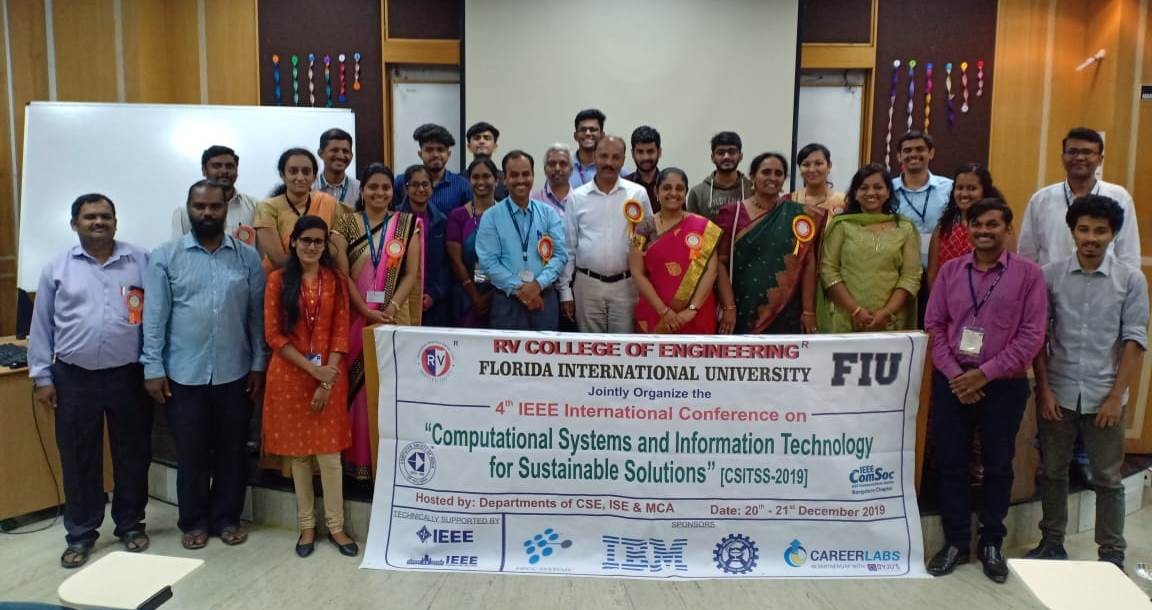 Shri. Kaustubh in his inaugural address emphasized on end-to-end utilization of massive data on scalable super computing platform.  He also spoke about key aspects of Artificial Intelligence.
Shri. Mahesh V in his address spoke about bringing synergy between various industry and academia in transforming Indian economy. How BEL is addressing the theme of the conference in their R&D projects namely SMAC, National Common Mobility Card, RTIS and Target tracking using AI.
Prof. S. S. Iyengar, Ryder Professor & Director, School of Computing and Information Sciences (SCIS), Florida International University, Miami, USA spoke on the implementation of transformational ideas into development of Technologies like Image understanding System, AI based Expert system.
Keshav Bapat, Chair, Execom 2019, IEEE Bangalore Section spoke on advancing Technology for Humanity. He emphasized on volunteering, learning and Social networking, also funding possibilities from IEEE for developing innovative projects.